5 Things to Expect When Returning to a Country You Once Called Home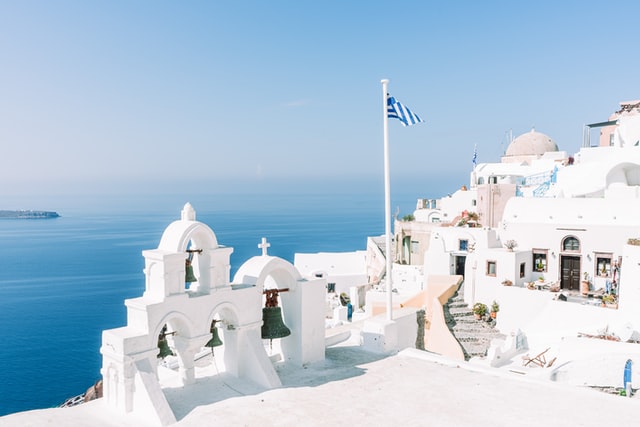 Returning to a country where you've previously lived induces a strange mishmash of emotions. You're excited to be back in the place where you feel you left a part of yourself, but you're not so sure it will be the same. After living in Mexico, I returned to a different city, so it was never going to be entirely the same. But, would I appreciate all of the quirks of this city as much as I did in my former one? Or, would they just irritate me to no end? Here are five things that are different this time around:
5 Things to Expect When Returning to a Country You Once Called Home
1. I don't have as much desire to travel
My second move to Mexico feels much more permanent – and in all likelihood, it will be. I've spent my first weeks not going to concerts and visiting the beach like I did the last time, but buying myself a mattress and going food shopping. When I'm not busy, I hang out with my boyfriend and enjoy my flat, instead of traipsing around hostels and spending far too much time on overnight buses. This doesn't mean that I won't travel during my time here, but it isn't as much of a priority anymore. I want Mexico to feel more like a home rather than an extended holiday.
2. It's far less disorienting
This is a welcome relief. The first time you move somewhere, everything is new, exciting and overwhelmingly confusing at first. That's totally normal and totally fine – for the first time. After you've already lived in a country, you don't want to come back and feel completely displaced yet again. So it was a welcome relief to find that I've found my feet much quicker this time.
3. The metro is no longer terrifying
As with most things, you get used to them with a bit of practice. However, the metro (on my previous visits to Mexico City) was still something of a nightmare – especially as I usually had a ton of luggage to drag along with me. Some recent changes, as well as a lot of metro trips to work and meetings, have changed that. No longer do I have to fret about being trampled by a crowd of angry Mexicans because I couldn't put the tiny cardboard ticket in the slot quickly enough. Now, I just top up my card and away I go. Whipping out my card even makes me look like I belong here, and you know what they say – fake it 'til you make it.
4. People have moved on
It's easy to forget that the friends and connections you made during your first stay in the country have their own lives that – sadly – don't revolve around you. Some will have moved away, others you'll have lost touch with, and if, like me, you moved back to a different city, they just simply won't live nearby. It's easy to idealise your period in another country, especially when you moved for your year abroad. But often looking at things through rose-colored glasses can leave you feeling disappointed when you return. Your friends will probably have jobs and your life will no longer be a 24/7 party, but all you have to remember is that that's okay–not worse, just different.
5. In general, things are less enthralling
Don't get me wrong, I still love the country and its peculiarities but nothing seems as thrilling this time. It's just normal. I can't quite decide if I'm happy about this yet. On the one hand, everyone likes a bit of excitement, but on the other hand, don't you want the place you live to feel normal? At the same time, I'm still constantly surprised by Mexico City. Just yesterday, a man was jumpstarting his car in the middle of the five-lane avenue outside my flat. And quite frankly, you haven't lived until you've seen a helpful stranger on a motorbike pushing a car with his foot, while the owner jogs alongside trying to hop into the driver's seat.
However, even with all of these changes, there are still some things that remain eternal constants: the delicious food, the friendly people, and the endless bureaucracy. But I still bloody love the place.