Travel Mexico: A Conversation with Hana LaRock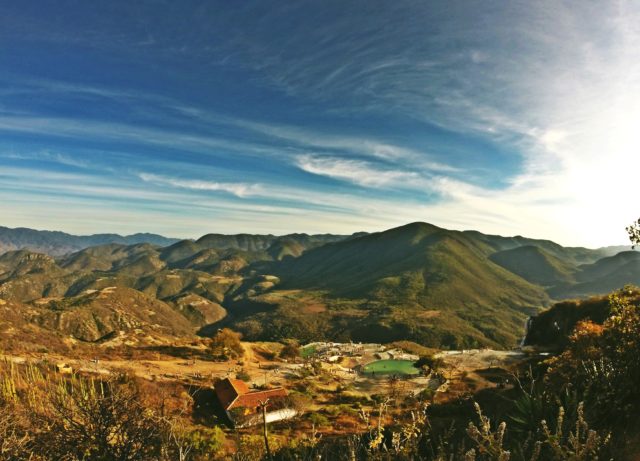 This month, we're interviewing women from all over the world and asking them about their experiences traveling to Mexico. We had the privilege of speaking with Hana LaRock about her experience traveling through Mexico. Here's a glimpse into our conversation.
Tell us about yourself! What do you do when you're not traveling the world? Where do you live? What made you decide to go to your most recent destination?
When I'm not traveling, I am visiting my family members who live in all different places. I like to hang out with my parents, visit my brother in the city, see my boyfriend's family in New Jersey, and spend time with my grandmother. I live in South Setauket, New York, which is right near Stony Brook University.
I decided to go to Mexico because I wanted the opportunity to learn Spanish and live in a completely different culture. I loved the colors of Mexico, the foods, the people…all of it intrigued me and I wanted to be there to take it all in, without being too far from the U.S.
How long did you go for? How did you spend your time?
I was there for about five months. Outside of our work, my boyfriend and I liked to go on little trips to nearby towns, go to the local market, walk around the city, go out to eat, go into Mexico City, or just hang out.
What were your most memorable experiences? What were the biggest disappointments?
My most memorable experiences from Mexico were seeing the Teotihuacan Pyramids, exploring the Navarte neighborhood in Mexico City when we did Airbnb, eating barbacoa at a friend's family farm, and getting tacos at the Don Gume taco truck across the street from our apartment.
My biggest disappointment was that my school didn't work out because of how an unfortunate situation was handled, forcing me to come back home on short notice. I wish I could have traveled more around Mexico.
What do you wish you knew before you went?
I wish I knew more about the job I was taking on, and exactly what I was getting myself into. Unfortunately, when going abroad, it certainly is a risk you have to be willing to take, but I have no regrets.
Any favorite restaurants/hotels/hostels/sites you'd like to recommend?
The best restaurants we ate at were the ones you can't find on travel websites or in guidebooks. Our favorite was Don Gume, a taco truck in Pachuca, Hidalgo. Ask anyone nearby and they will show you where it is, but keep in mind it's only open after 7:30 PM. We really enjoyed eating at little hole-in-the-wall Mexican restaurants, which aren't too hard to find.
What's next on your travel list?
Hopefully Germany, to get our masters degrees!
Travel Mexico: The Real Deal with Hana LaRock
Related Reading
The Surprise of Culture Shock in Mexico
How to Beat the Mexico Heat
In Conversation with Mexico City Guidebook Author Julie Meade
Living in Mexico: The Beauty and the Struggles
The Trials of Being a Female Traveller in Mexico
Have you traveled to Mexico? What were your impressions? Email us at [email protected]pinkpangea.com for information about sharing your experience and advice with the Pink Pangea community. We can't wait to hear from you. Photo by Unsplash.