How to Beat the Mexico Heat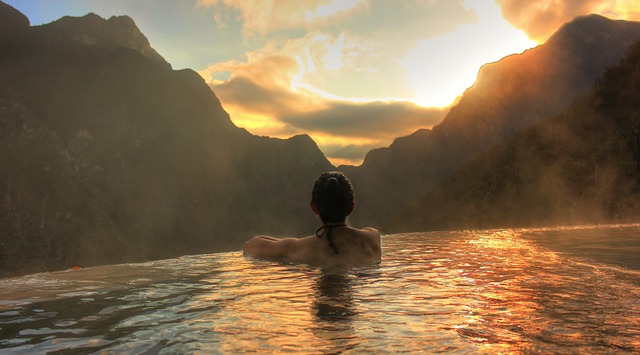 Ahhhhh, Mexico. Sandy beaches, ocean breezes, rustling palm fronds, coconuts, sunshine. A popular destination for spring breakers looking to escape the doldrums of icy northern winters. Throw on a bikini and hit the beach! And after a week of vacation, pass out in a sunburn-induced haze on the flight back home. Back to the ice and snow and hot chocolate weather.
But what if you live in tropical Mexico (or any other country in the tropics), and you don't jump on a flight back to Winter Wonderland? What if every day your Magnum ice cream bar turns into hot chocolate after being out of the freezer for five minutes (Ok, I'm not eating a Magnum ice cream bar every day…)
As a gal who was born and raised in snowy Wisconsin and who thrived in the frigid winters of Wyoming for the past seven years, adapting to the heat of the tropics proved to be quite the challenge. Here are some of the difficulties I faced adjusting to the heat and some tips and tricks I picked up along the way.
Yeast infections
Yuck! I had never had a yeast infection in my life until I moved to Mexico in the middle of July. Sitting around in damp, sweaty undies is not a recipe for success, and yeast loves a damp, warm environment to proliferate. Keep yeast infections at bay by wearing cotton underwear.
Cotton provides better air circulation than synthetics. And sleeping without underwear at night really helps to provide some much needed airflow. Also, change out of wet clothing and swimsuits as soon as possible. But in case you succumb to an infection, you can buy over the counter yeast infection medication from any local pharmacy.
Stay out of the sun
The minute I step out into the midday sun, my poor Irish skin starts to turn pink in protest. I understand wanting to get a nice tan during spring break, but once you live in the tropics the sun becomes your worst enemy. Skin cancer or wrinkles anyone? A sunburn will raise your body temperature and leave you feeling scorched long after the sun has gone down.
Wearing long, loose layers, applying sunblock, staying inside during peak hours of sunshine, and wearing a hat are key to staying cool and sunburn free.
A sun block with zinc oxide helps keep you cooler by reflecting the sun's rays. I try to stay out of the sun during the middle of the day, but if I have to step out of the shade, I always wear a hat and sunblock. Try to find a sweatproof sunblock, because inevitably you will sweat. Which leads me to the next point.
Drink, drink, drink!
And eat foods that are cooling and high in water. Think watermelon and cucumber. If you are anything like me, you are going to sweat from sunup to sundown. Sweat will collect on your lip and puddle into your bra and drip down your back. Staying hydrated will replenish the sweat that you lose and keep you from overheating. I don't think I could survive the heat without constantly guzzling ice water. Or eating ice cream bars…
Use a fan
This one seems obvious, but I don't know what I would do without a fan. We have a giant fan in our apartment that stands about 4 feet tall. I move it around the house depending on which room I am in. Our fan is running 24/7; I have it pointed at my desk right now while I am writing. Thank goodness the cost of electricity is relatively inexpensive.
How to Beat the Mexico Heat.
Get wet
Go to the river! Or the ocean. A jump into cool, fresh water will do wonders to bring your body temperature down. And take a shower before bed. I have a nighttime ritual of taking a cold shower right before I go to bed. (Actually all showers are cold, we don't have or need a hot water heater.) The shower along with our giant fan pointed at the bed makes sleeping at night tolerable.
It was hard, but with these tips and tricks I survived my first summer in Mexico.
How to Beat the Mexico Heat
Related Reading
Have you traveled to Mexico? How was your trip? Email us at [email protected]pinkpangea.com to share your experience and advice with the Pink Pangea community. We can't wait to hear from you. Photo credit by Pixabay.