A Woman's Guide to Staying Safe in Oaxaca, Mexico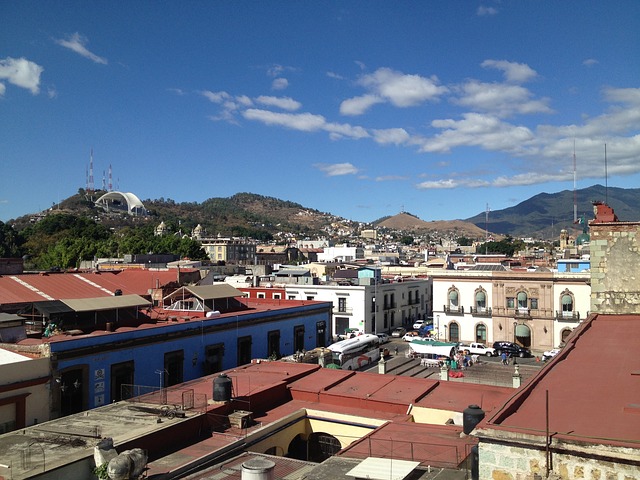 Where to go
Calle de Macedonia Alcala is Oaxaca, Mexico's main walking street for pedestrians – no cars are allowed. On either side of the street, Spanish colonial architecture dominates the landscape. Several clothing stores and coffee shops dot the street. Santo Domingo, the famous cathedral, is the main landmark found on the Alcala.
Continuing on foot, the street leads to the Zocalo, a great park for vendors and visitors alike. The restaurants near the Zocalo are delicious, affordable, and offer a mix of American and Mexican cuisine. Since the Alcala is a popular tourist area, restaurant menus usually display English and Spanish, and staff may be bilingual. If your Spanish is at a rudimentary level or it's been a while since you studied the language, a good place to learn Spanish is at the Instituto Amigos del Sol.
Amigos del Sol is a quick bus or taxi ride away from the Zocalo/Alcala area. (Note: take a yellow taxi, the maroon taxis take people out of town and are more expensive). Calzada San Felipe del Aqua, the street that Amigos del Sol is located on, is also very safe and is populated by a middle-class population.
How to dress
While you might be able to get away with showing more skin in another place, Oaxaca is a more traditional city and further from the ocean (in other words, it wouldn't make sense to run around in shorts or a swimsuit). People are typically understanding of tourists in shorts; however, my tip is to keep it conservative all around.
For tops, avoid spaghetti straps, and consider layering a scarf over a regular tank top if you choose to wear one. If you head out in shorts, make sure they are modest in length. Another tip: when visiting a church or other religious sight, wear a longer skirt or dress, as it can be seen as disrespectful to dress too casually. By wearing skirts and dresses most of the time, I found that I received few stares and no catcalling. While this is not a fool-proof method, it will help cut back on unwanted attention.
Streets and nightlife
During the day, Oaxaca is generally safe to wander, but venturing out both during the day and night requires a certain degree of caution. At any given time, I walked with at least one other person. During the day, this may not be necessary or possible, (i.e. if you live in Oaxaca, or are taking a solo vacation). However, at night, go out with a friend and stay on the main streets. I was told to never to veer off to side streets–once you get away from the stores and well-lit areas and into residential districts, the streets can become more dangerous.
If you hit the clubs or go out to a bar, I strongly suggest bringing a male friend with you. That extra level of 'protection' can't hurt, and it will bring you peace of mind knowing that other men will be less likely to catcall or hit on you. Mexico also has an active drinking culture. While I've never been one for drinking, being abroad required me to adjust to the drinking culture. It is seen as polite to at least try a drink, but your host or friends should understand if you don't drink alcohol. Use caution when someone else offers to buy you a drink.
Overall, Oaxaca is very safe, safer than many other cities in Mexico, but it doesn't hurt to be cautious. My ultimate advice for women travelers? When in doubt, use your common sense, and always trust your gut instinct.
A Woman's Guide to Staying Safe in Oaxaca, Mexico
Related Reading

How to Beat the Mexico Heat
Mexico Travel Tips: Jill's Take on Health, Safety and Romance
Travel Mexico: A Conversation with Hana LaRock
Living in Mexico: The Beauty and the Struggles
Living in Mexico: 7 Things That Take Getting Used To
10 Mexican Dishes You'll Want to Try
If You're Traveling to Mexico, Do Not Make These Mistakes
Oaxaca Mexico: Exploring the Art Scene
Have you traveled to Mexico? What safety tips do you recommend for travelers in Oaxaca, Mexico? Email us at [email protected]pinkpangea.com to share your experience and advice with the Pink Pangea community. We can't wait to hear from you. Photo by Pixabay.