Becoming a Real Writer in Todos Santos, Mexico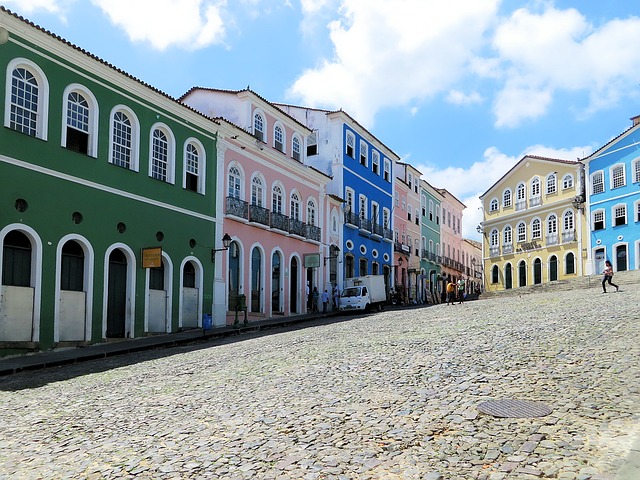 I come across a website advertising a workshop for writers in Todos Santos, Mexico. My internal dialogue bounces like a ping pong ball between my 47-year-old grown-ass self and the insecure teenage girl who still lives inside me… The workshop looks amazing… Going alone is scary… It's a once in a lifetime opportunity… What if everyone there is a real writer and I just suck?
Running an experiment, I imagine not going and instantly feel suffocation and sadness. I then envision saying yes and while fear remains, the sadness is gone. The decision I need to make is clear.
***
Smiling flight attendants greet me at the threshold of the plane that will whisk me from Chicago to a place I have never visited: Mexico. As my seatbelt audibly clicks, I feel a python squeeze my chest and my breath shallow.
Desperate for reassurance, my shaking hands discreetly take a picture of my tense, gray-faced self to post on Instagram explaining my plans, and that I'm scared. I hope one person in my small group of followers is online and can offer some words of comfort.
The most supportive act of kindness comes via text from my sister, Jennifer. She has reached out despite it being a busy Saturday morning in her household, with her three young children. After an hour of constant texting, we say goodbye and I'm glad to see my now unoccupied hands are no longer visibly trembling.
***
"Do you see the whales?" my driver asks, pointing out his side of the car.
"Oh my God… those are whales!" I reply, certain it's a good sign.
We are heading to Todos Santos, a small town on the western coast of Baja Sur, Mexico. As I watch out the window, the terrain repeatedly switches from parched, rocky desert to lush palm tree beaches and back again.
Desperate for reassurance, my shaking hands discreetly take a picture of my tense, gray-faced self to post on Instagram explaining my plans, and that I'm scared to go to Todos Santos.
I spend my remaining time in the car watching the whales just offshore. It's as if they are following along and as eager as I to see what lies ahead in Todos Santos. Over the next seven days, I will immerse myself in writing, meeting real authors and hoping to learn if I have any talent to tell a story. The whales and I glide along the final miles of our route and I no longer worry if I'll be OK. I feel happy.
***
The morning sun is climbing over the garden walls of our workshop location, a weathered brick building built in the 1800s. I shade my eyes while trying to count the people sitting in this giant circle, but keep adding the numbers wrong. The butterflies in my stomach have traveled to my brain and prevent me from counting properly, but there seems to be about 30 of us.
After sharing warm welcomes and agendas, eight of us are led by our small group leader to a shaded table within the back area of the property. There are five different groups here. Two for memoir, one for fiction, one for nonfiction and the fifth group is screenwriting. Each has a quiet spot among thick palms, enormous intertwined Zalate trees and colorful flowers in this half-acre of lush grounds.
"Let's get writing!" Our facilitator wastes no time after we settle into our seats. "We are going to spend the next 15 minutes writing two truths and one lie about ourselves."
Oh, I can totally do this! I'm excited now.
I choose to write about the feeling of belonging I had when I was on a neighborhood women's tennis team (truth), having gastric bypass surgery (lie) and meeting my half-sister for the first time at the age of 30 (truth).
We all, in fact, share enchanting truths and lies while demonstrating strong writing skills and quickly see that the barriers that might normally exist between…
a famous, retired NYC restaurateur
a British gentleman
a glamorous intercontinental lady who is probably an actual "Lady"
a retired oncology nurse for celebrities-turned-conservationist
an authentic and raw Harvard graduate
a granddaughter of a famous actress
and a chubby middle-aged mom from the Chicago suburbs (me)
…have no place in this magical garden deep within Mexico's Baja Peninsula. Each of us loves to write and is here not only to support our own journey, but each other's as well.
***
The following six days are filled with countless hours of writing and feedback, laughter and tears as true stories are shared. Authentic margaritas and fresh fish tacos. Exploring the downtown art district. Purchasing souvenir silver jewelry. Visiting secret beaches that can only be found by knowing the exact old white sign to look for before turning onto a barely discernible dirt road. But most importantly, during this week, we become friends.
The final morning arrives and I have spent hours on a short scene I am to read aloud at this evening's closing ceremony. My heart beats more rapidly today from anticipation. My small group patiently listens to many iterations of my story and I return the favor to them as well. We all want each other to succeed tonight.
"I feel like this is cheating," I tell my teacher after making final edits to the piece.
"This is definitely not cheating," she explains. "This is exactly what editors do. We take what you write and help you make it the best it can be."
Grateful for her support and wisdom, our teacher has helped me make my piece something I could have never created solely on my own. I'm exhilarated and nervous as the start of the event draws closer.
***
A warm ocean breeze runs over my arms and I hear waves crashing behind me. I am in awe of this grand private beach home that a local artist opened for our workshop to use for our last evening.
Grateful for her support and wisdom, our teacher has helped me make my piece something I could have never created solely on my own.
You got this, you're almost done. I take a breath and read the final sentences of my 650-word scene.
Exhale.
Clapping, laughter, and praise fill the air. Oh my God… They liked it.
Instant, enormous relief…. then exhilaration so great I feel dizzy.
Joy envelops me.
I had been so scared to come to Mexico and worried I wouldn't be good enough at this writer's retreat. But I was.
Throughout my entire reading, I felt an intimate, engaged connection between myself and the audience. They actively listened and wanted to know more. They laughed at all the right spots, they understood my story. They understood me.
I am good enough and I am definitely coming back next year.
Photo for Becoming a Real Writer in Todos Santos, Mexico by Pixabay.