What I Learned As a Solo Female Traveler in Mexico City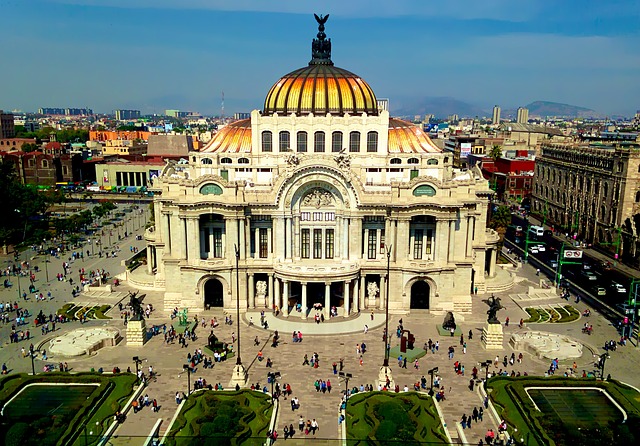 My last-minute decision to book a solo trip to Mexico City for Day of the Dead was one of the best decisions of my life. After months of deliberating, I booked my ticket a few days before I was set to leave and ended up enjoying the trip so much I extended my stay. I had put off this trip because of an intense fear of what would happen to me as a solo female traveler in Mexico City. In the past, when I'd told people where I planned to travel on a solo trip I received mostly positive reactions.
When I told people I planned to go to Mexico City alone, many were concerned about my safety. In turn I over-analyzed how safe I would really be traveling alone in Mexico City. However, after reading through first-hand accounts from other women, and knowing deep down I needed to go on this trip, I decided to go for it.
Had I not booked that ticket and boarded the plane, I never would have left my comfort zone. Here are some lessons I learned as a solo female traveler in Mexico City.
What I Learned As a Solo Female Traveler in Mexico City
Take time to rest and recover from altitude sickness
Since this was my first solo trip after I was laid off from my job, I was really excited to get off the plane, check into my hostel and immediately explore Mexico City. However, I found that my body had other plans. Like, adjusting to altitude sickness with a massive headache, due to the city's high altitude.
Instead of taking an Uber to wander around downtown Mexico City and explore during the day, I decided to do something more low-key and attend a yoga class down the block from the hostel. After I changed clothes and showed up at the studio, I saw a sign saying the yoga class had been cancelled. Undeterred and still intent on doing something low-key, I went out to lunch with a few travelers I met in the hostel lounge area. We swapped stories, and even though I was used to a much faster pace of travel, I realized I needed to take the time to listen to my body and rest.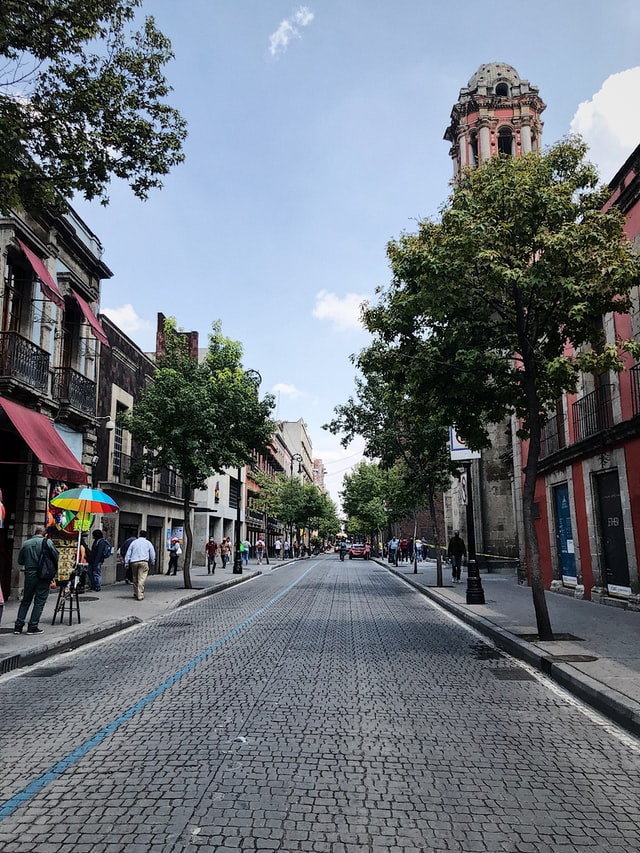 Be wary of potential scams
I went on a trip to the Xochimilco canals with travelers I met at my hostel. Before we left, I heard in passing from the hostel owner to be wary of scams en route to the canals. Bicyclists try to lure drivers and tourists away from the main canal, claiming the narrow streets are closed or only one-way, to unofficial tourist trap canals instead.
My group took two separate Ubers to make the 45-minute drive and as we were heading over, a bicyclist did try to lure my driver away. But, once we disengaged from the bicyclist and the car successfully made it to the official canal entrance, we had a lot of fun relaxing, drinking and listening to music. But, if we hadn't insisted on following the Uber directions, we probably would have ended up in the wrong place.
Doing things alone is great, but going with a group can be more fun
Although I was a solo female traveler in Mexico City, that didn't mean I had to do everything all alone. Before visiting Mexico City, I didn't know too much about Lucha Libre, or Mexican wrestling. I stayed in a hostel a stone's throw from the Zócalo, the main square in central Mexico City. After a friend had left for Guadalajara, I wanted to spend the evening relaxing, but I was invited to attend a Lucha Libre show at Arena Coliseo.
I really enjoyed watching the intimate show with my small group of new friends. The second time I went to see a Lucha Libre show, I went to the Arena Mexico in the Colonia Doctores neighborhood with different hostel friends. Part of the fun in going was the ambiance and being with friends. While I could have gone alone, I liked the comfort of being around people cheering, as well as some who could help explain what was happening.
What I Learned As a Solo Female Traveler in Mexico City.
Be mindful of how the city changes during festivals
Traveling to a new city to explore and learn more about the culture is fascinating. Doing so during a festival adds to the experience. Mexico City, which is already home to more than eight million people, swelled as visitors flocked to the city.
There were beautiful ofrendas (offerings of incense and candles) everywhere, including in stores, museums, and public buildings. But, there were also inconveniences. Public transportation was sometimes packed, and limited or no cell reception meant it was hard to get an Uber. Extra planning is needed at this time.
Do your research, but don't be afraid to be spontaneous
After a few days having the best time wandering around as a solo female traveler in Mexico City, I decided to extend my trip by a few extra days. I went to the Frida Kahlo Museum in the Colonia del Carmen neighborhood of Coyoacán. There are more than 150 institutions in Mexico City, so selecting what to see was daunting.
I read through travel guides and listened to word of mouth recommendations, and one of my favorite evenings was going with hostel friends to a performance at the Palacio de Bellas Artes and wandering around the National Museum of Anthropology.
Be aware of your surroundings, but don't stress
Before I left, friends and family questioned why I would go to Mexico City alone. I became afraid, too. I spent many hours reading through guide books and scrolling through solo female travel Facebook groups. Once I arrived at the airport in Mexico City, I bought a ticket for the official airport cab like the guidebook advised, but I was still apprehensive. As I got in the car, the song "Bittersweet Symphony" played on the radio, and I relaxed into the sensation of being in a new city while listening to a familiar song.
I checked into my hostel and then allowed the solo trip to unfold. I listened to the advice of not wandering around alone at night, of being aware of my surroundings and of taking the necessary precautions, but other than that, I relaxed.
Factor the heavy traffic into your plans
To get back to the airport for my return trip, I split an Uber with a hostel friend to save money, but I didn't realize that I should have left more time for the drive as we got stuck in traffic. As soon as I got to the airport, I bolted from the car and ran to the airline counter. Because I was so close to the wire, the attendant said he'd have to check with his supervisor to see if they could allow me on the plane. After a few minutes, I was told I could. But it was a close call.
I enjoyed my time as a solo female traveler in Mexico City and encourage everyone to their leave comfort zones, travel light and try something new.
Photo credits for What I Learned As a Solo Female Traveler in Mexico City by Unsplash and Pixabay.