Press Release: Women Participate in International Writing Retreats for Self-Exploration in Record Numbers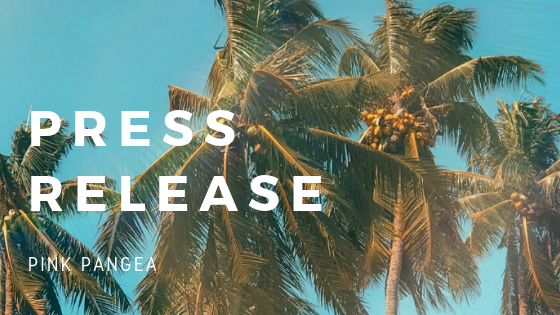 Pink Pangea's 2019 international retreats have more than tripled in registration in Spain, Italy, Switzerland, Greece, Israel, Portugal and Costa Rica.
From personal coaching to transformational workshops to writing retreats, women are embarking on serious self-exploration in a variety of ways. Many women are also combining travel, an age-old tool for self-discovery, with community and retreats, to get out of their comfort zones and reflect.
Over 540 women have participated in Pink Pangea retreats since 2015 and over 2400 participated in Pink Pangea's online writing workshops during that time. Many of these women have participated in multiple retreats*  We're expecting record numbers this year as registration has tripled since last year at this time.
During Pink Pangea's international writing retreats, women explore what they yearn to write about and share their truths on paper. Through writing, yoga and touring, participants delve deep into their stories. Participants range in age, hometown and writing backgrounds, but they all have come together for one reason: to find their voice, and fully express themselves.
"Writing enables us to access parts of ourselves that we may have trouble expressing otherwise" says Pink Pangea Co-founder and retreat facilitator Jaclyn Mishal. "Women who join writing retreats are eager to speak their truths, and share their experiences. These women are no longer holding back what they really want to say, even when it's difficult."
"It was passion. I was angry and the dents in my notebook where I pressed my pen so strongly showed it. The women around me understood in their own way and let me have that anger and transform it into a story that allowed me some closure." — Anna Lasker, Costa Rica Retreat (Read Anna's full review here)
2019 International Writing Retreat dates include:
Writing Retreat in Lisbon, Portugal
May 15-19, 2019
Charming and vibrant, Lisbon is a capital city like no other. Historical landmarks and ancient surprises are discovered around every corner. Here, we will spend five days getting up close and personal with our writing and exploring the beautiful city.
Writing Retreat in Tel Aviv, Israel
May 22-26, 2019
Israel's second largest city — modern and vibrant — Tel Aviv is a perfect location for a writing retreat. We'll spend five days immersing ourselves in the beautiful Mediterranean city.
Writer's Retreat in Jerusalem, Israel
May 27-11, 2019
Home to three of the world's major religions and the site of countless historical events, Jerusalem is one of the oldest cities in the world. Pink Pangea's writing retreat in Jerusalem brings together women from all over the world to write and share their experiences within an ancient and inspiring environment.
Writing Retreat in Venice, Italy
June 19-23, 2019
Venice, Italy is made up of over 100 islands with 400 bridges and 2,000 alleys. It is filled with adventure, culture, art, shopping, restaurants, and history. Each day, we will guide you through this maze to our favorite spots and then set off to indulge in transformative writing workshops.
Writing Retreat in The Swiss Alps
August 23-29, 2019
The Writing & Hiking Retreat in Murren, Switzerland is designed for those of us who want to nourish our souls, express ourselves, and explore the beautiful mountains of the Swiss Alps.
Writing Retreat in Rhodes, Greece
October 13-19, 2019
Rhodes, Greece is a relaxing and beautiful destination filled with olive groves, gorgeous beaches and incredible views. Here, we will spend one week getting up close and personal with our writing and exploring the beautiful Island.
Writing Retreat in Barcelona, Spain
November 27, 2019 – December 1, 2019
A city with endless culture, striking architecture, and vibrant nightlife, Barcelona is one of the liveliest destinations in the world. Here, we'll spend five days immersing ourselves in Spanish culture; getting up-close-and-personal with our writing; and exploring the museums, architecture, and markets of Barcelona.
Reviews
"I came out of it a different person than I went in…[Jaclyn] made us linger in our discomfort long enough to compel us to make a change. In fact, she had to relinquish control in order for it to be a catalyst. That's a mark of a great teacher."
– Stephen Elliot
"I finally remembered what I really need, and who I really am."
– Alex Pendleton, Writing Retreat in Barcelona
"The trip did everything for me. Planned by the amazing team behind Pink Pangea, I can officially say the trip changed my life for the better. I not only practiced my writing in ways that expanded my passion and skill, but I also made friends (and I'm talking friends, like soul sister shit) of all different ages from all over the world that after seven days I can consider some of the greatest people I've ever met."
– Kathryn Cardin, Writing Retreat in Costa Rica
"Signing up for the Pink Pangea writing and hiking retreat in the Swiss Alps was the best birthday present I ever gave to myself. Within five days, I reconnected with a part of my creative self that I had not tapped into for a while. I now have the motivation and confidence to write and publish, which previously seemed more like a faraway fantasy. I learned that reality is what you create and build for yourself, not something you should wait for or leave for chance to decide."
– Nechama Winston, Writing Retreat in the Swiss Alps
"I stumbled upon Pink Pangea's travel writing retreat in Costa Rica. I only had to read through the page once to know that this was the right time and the right opportunity to finally take that risk. I signed up in a heartbeat, and I am so glad that I did."
– Julianne Kanter, Writing Retreat in Costa Rica
"I met wonderful writers and had the chance to share stories with strangers who later became friends. By minimizing distractions and removing myself from my day-to-day schedule, I found that the creativity flowed."
– Bobbie Traut, Writing Retreat in the Swiss Alps
To find out more about Pink Pangea's International Writing Retreats or to speak with a participant or staff member please visit: pinkpangea.com/retreats/ and contact us at [email protected] or (347)855-7642.