48 Hours in San Blas Mexico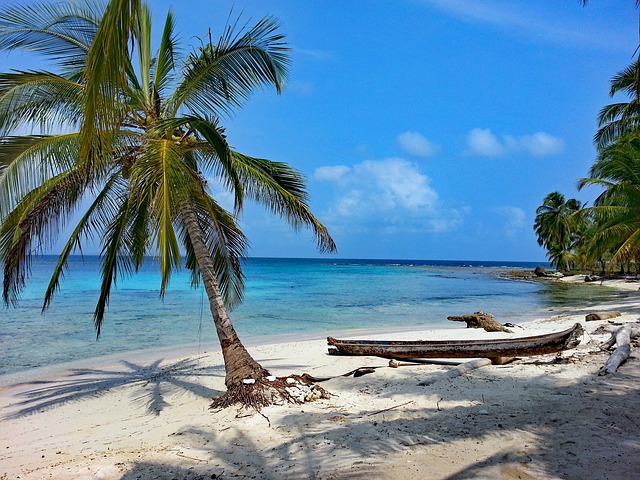 San Blas is a small fishing village on the Pacific coast of the Mexican state of Nayarit. After flying into Puerto Vallarta, a popular tourist destination on the Pacific coast, San Blas is just a short 3 ½ hour bus ride north.
I live in San Blas, and I rarely see other foreigners, especially in the summer. San Blas is a popular vacation destination with Mexicans, but is largely unknown to foreign tourists. It's a great place to get fully immersed in Mexican culture and language. And it is affordable! Even on a tight budget. You can stay in a hotel for less than US$20 per night, rent a cabin or camp out on the beach. Tacos and other delicious street foods cost less than a $1.00, beers cost around $1.00, and restaurant meals are around $5.00.
The close proximity of San Blas to the major international airport in Puerto Vallarta, friendly locals, delicious seafood, long sandy beaches, surfing, and ecotourism make San Blas an undiscovered tropical paradise. If I only had 48 hours to spend in San Blas Mexico, I would do the following.
48 Hours in San Blas Mexico
Day 1
Mercado (Market)
After spending the night in one of the many small, affordable hotels in San Blas, walk to the mercado, located just off the plaza. I like treat myself to a freshly squeezed fruit juice or smoothie. Or, if I am extra hungry, a bowl of menudo, a traditional broth with big soaked kernels of corn and bits of tripe with a side of hot homemade corn tortillas.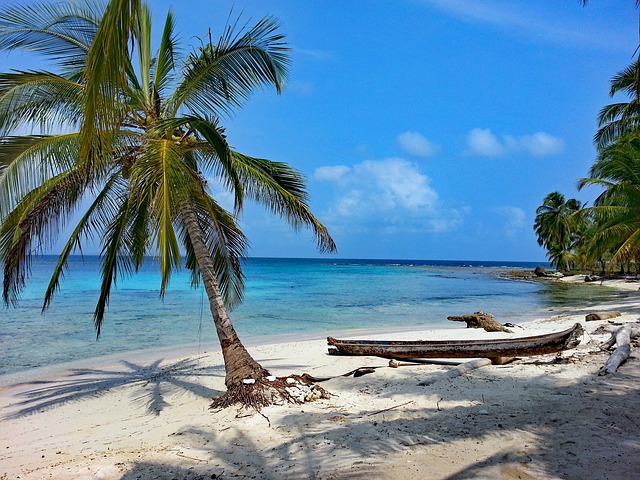 Isla del Rey (Island of the King)
Isla del Rey isn't an actual island, but more like a sliver of land cut off from the rest of San Blas by a river. There is an old fisherman who takes passengers across the river and back again on his motorboat for around 20 pesos a person.
On the way to the boat launch, pick up some snacks and water. Once on the island, hike up to the old red and white striped lighthouse, where you can see the whole town of San Blas. After hiking back down from the lighthouse, take the path through a small patch of forest to reach miles and miles of secluded beach for a picnic lunch and swim.
Borrego Beach
If you would rather just relax on the beach than go for an island adventure, Borrego Beach is just a 15 minute walk from the center of town. There are many beachside restaurant palapas to choose from. I like to sway lazily in a hammock all afternoon and then go for a swim.
For lunch, the local seafood specialties are the best bet. I recommend the aguachile. It is a spicy cold shrimp ceviche salad with cucumbers and onions. Or the pescado zarandeado, a freshly caught, perfectly seasoned ocean fish that has been grilled to perfection over charcoal and served with warm tortillas, refried beans, and rice. Paired with an ice cold beer or chilled coconut water (served in the coconut!) it doesn't get much better. Ahhhhh, heaven!
I am not much of a surfer (yet), but if you want to learn how to surf, Stoner's Surf Camp offers lessons for 200 pesos an hour. If you are already a surfing pro or would rather boogie board, Stoner's also offers board rentals.
Shopping and Plaza
After a day of soaking up the rays, take an evening walk down the main street, Avenida Benito Juarez, and check out the small shops and souvenirs. For dinner, grab some delicious street tacos or a quesadilla. Or sit down in a small local restaurant for a plate of enchiladas or chile rellenos. After dinner, sit in the plaza and savor a creamy ice cream bar while enjoying the cooler evening temperatures and listening to the birds settle down for the night in the palm trees.
If you're up for a beer or mixed drink, there are several small, friendly bars close to the plaza. I like the San Blas Social Club, right off the plaza. It is a fun place to meet other travelers and cool off.
Day 2
La Contraduría
After breakfast, take a short walk heading east and climb the hill up to Nuestra Señora del Rosario and the Spanish fort La Contraduría. Up on this steep hill are the remains of Nuestra Señora del Rosario, a beautiful stone cathedral. A little further up the road, La Contraduría is an old Spanish fort built in 1770.
The big black cannons lining the perimeter point towards the ocean to protect the stone fortress from incoming enemy ships. Perched on the edge of the hill, La Contraduría offers a panoramic view of San Blas. A museum inside the fort tells the history of the fort, and there is also a small restaurant for a bite to eat.
La Tovara
San Blas is home to a wide variety of migrating birds and wildlife. Take a motorboat ride through the mangrove estuary to La Tovara and view the egrets, cranes, kingfishers, crocodiles, turtles and other flora and fauna along the way. La Tovara is a cold freshwater spring deep within the mangroves.
There is a crocodile-free fenced-in area for swimming (with a rope swing!) and a restaurant and bar that serves fresh seafood dishes and the best piña coladas in all of San Blas.
48 Hours in San Blas Mexico
Related Reading
Mexico Travel Tips: Jill's Take on Health, Safety and Romance
Mexico Travel: 5 Tips for Ensuring Your Safety
Travel Mexico: A Conversation with Hana LaRock
Transportation in Mexico: The Good, The Bad, and The Ugly
Living in Mexico: The Beauty and the Struggles
A Woman's Guide to Staying Safe in Oaxaca, Mexico
Living in Mexico: 7 Things That Take Getting Used To
Have you traveled to Mexico? How was your trip? Email us at [email protected]pinkpangea.com to share your experience and advice with the Pink Pangea community. We can't wait to hear from you.
Photo credits for 48 Hours in San Blas Mexico by Pixabay.