Great Freedom Adventures: In Conversation with Jeanne Rummel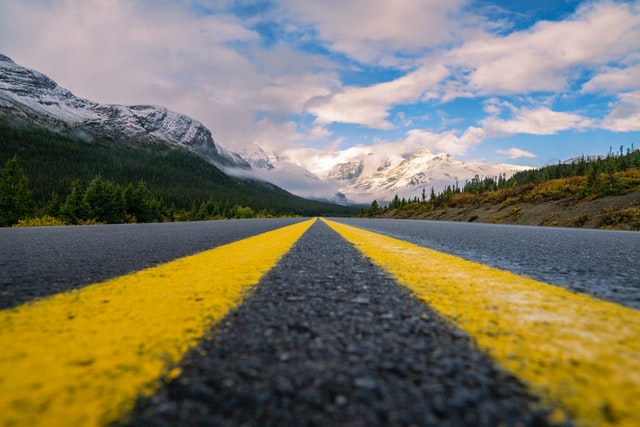 This month, we're interviewing women from all over the world who started their own tour company. We had the privilege of speaking with Jeanne Rumme about her experience founding Great Freedom Adventures. Here's a glimpse into our conversation.
Tell us about yourself! What do you do when you're not traveling the world? Where are you from? Where do you currently live?
I live in Sherborn, MA and spend part of the year in Woodstock, VT. When I'm not out scouting new and awesome bike and walk itineraries in beautiful locales or otherwise running the business, I enjoy spending time with my husband and four children. We are an active family and enjoy taking bike, hike and ski trips together.
Even after decades of bicycling, including a cross-country trip and many other bike tours, I still love hopping on my bike to ride a few times a week. Even if I can only squeeze in a short ride, I find it never fails to make me happy. I love downhill and cross-country skiing, and with the latter, enjoy both classic and skate techniques. Both techniques are a great workout but I find skate skiing to be particularly awesome for that – it's fast, fluid and super fun.
I like running and swimming too and compete in an occasional triathlon. I enjoy taking my dog Maizey, a yellow lab, for trail runs or cross-country skis. She gets so excited when she sees me putting on the gear because she knows what's coming!
What first inspired you to start your tour company? What's your company's mission?
Inspiration to start Great Freedom Adventures came from two directions. First, it was a natural extension of something I'd been doing for decades – planning bike tours and active trips. I started by planning multi-day bike tours for my family, then for extended family and friends and then other people who began hearing about how much fun the trips were and asking for custom tour planning. Invariably, people said that the trips were meticulously organized, hit all the best routes, sites and amenities and urged me to open them up to a wider audience.
So, drawing from this experience, along with the expertise gained from over a decade of corporate management experience, I started Great Freedom Adventures and did just that.
It's rewarding to provide a service that is good for a person's physical and mental health, good for the environment, and good for local businesses.
The second inspiration came as a result of research I did for my Master's thesis. This research studied the efficacy of employer sponsored physical fitness programs and corporate ROI as measured by changes in work productivity, stress perception and sick time. At the time of the study, corporate fitness programs were a new phenomenon, but then, as now, the benefits were significant.
More recent research by others on "green exercise," that is, exercising in the outdoors, has shown that the greatest improvements to physical and mental health come when people exercise in the outdoors. Starting Great Freedom Adventures allowed me to combine my love for active travel in beautiful places with the benefits derived from green exercise – and be able to share these wonderful experiences with others!
What are some of the challenges you've experienced in running a tour company? What are some of the highlights?
Probably the biggest challenge is the sheer number of hours required to make a business successful and to keep it running smoothly. In the start-up years, this meant seven-day workweeks and more hours per week than I care to recount. Running a tour company requires the ability to react quickly when unexpected events happen, like a booked inn or restaurant closing unexpectedly or a road washing out from a hurricane, necessitating re-routing.
Fortunately, the highlights of the business are many, making the challenges worthwhile. It's rewarding to provide a service that is good for a person's physical and mental health, good for the environment, and good for local businesses. It's unfailingly fulfilling to see the sheer pleasure on the faces of guests and to see people, who sometimes have highly stressful lives, relax over the course of the trip and begin to fully engage with the beauty of the world around them.
We love hearing the exclamations of delight at some remarkable sight or at an unexpected luxury provided by the Tour Leaders. People are very appreciative of the meticulousness with which the tours are organized and by the level of the amenities and are so generous in expressing that appreciation.
And a regular highlight for me is the feedback I receive from guests about the service provided by the tour leaders. I receive many notes from guests extolling the virtues of the guides and the great care provided to them. On multiple occasions, I've received a note from a guest saying that their tour was a life-changing experience for them. That's pretty darn rewarding.
How have you spread the word about your tours?
Past Great Freedom Adventurers have been terrific at spreading the word. Because these past guests leave feeling so pumped up about the fantastic time they had, they are great ambassadors. We have a high percentage of repeat guests and these folks often bring additional friends and family. Organic search engine results are strong due to accurate and descriptive website content and this is complimented by online ads.
We've had many print and online newspaper and magazine journalists write about our tours as well. Great Freedom Adventures is active on social media and people can follow along with our adventures on Facebook, Twitter, Instagram and YouTube. We often share helpful tips too about anything from fixing a flat tire to the best energy-packed foods. In addition, we keep people updated about new tours and special events through press releases and newsletters.
What do you wish you knew before starting your company?
I wish I had the knowledge that I now have about a multitude of things that have nothing to do with bike touring and active travel. I knew well how to tour and how to build really awesome itineraries. What I had to learn, and learn fast, were all of the things related to starting a business – like corporate structures, business plans, trademarks, financing, resources, annual reports, etc., and things like search engine optimization, marketing, using various social media platforms for business and much, much more.
That said, it's been a remarkable journey that has entailed a tremendous amount of learning and a great sense of accomplishment.
What are some of your company's upcoming tours/trips?
We have so many wonderful trips coming up in 2016! For example, there's the Captivating Cape Cod and Islands Bike Tour departing June 12, July 17, September 11 and September 18.
On this six-day MA tour, guests start at the very tip of Cape Cod in Provincetown and bike or boat their way through the Cape Cod National Seashore, Monomoy National Wildlife Refuge, charming Cape towns, and then explore the islands of Martha's Vineyard and Nantucket, considered among the most beautiful islands on the US Eastern Seaboard. The three-day Salt Marsh and Songbirds Eco-Bike Adventure has multiple departures beginning in May.
Be passionate about what you are doing and enjoy each success.
This tour explores a part of the US coast that is a very famous bird watching destination and guests pedal flat roads through the wildlife refuge. Tour guides share information about the salt marsh eco systems while walking on boardwalks and sand trails through barrier islands carpeted with yellow beach heather and framed by the blue ocean – it's a stunning sight to see!
There are upcoming biking and walking tours in Vermont that reveal panoramic mountain vistas and radiant fall foliage. Some New York tours feature remarkable views of the Hudson River Valley – settings that inspired a whole art movement.
These and all other tours offer opportunities to become fully immersed in each region by including things like wine and beer tastings, kayak outings, historic sites, mansion tours, garden walks, sunset sails and a whole lot more. Food is a definite highlight and the trips feature the best restaurants and regional foods. Happily, after exercising well, everyone gets to eat well!
Are there any tips you'd give someone else considering starting a tour company?
Do lots of research and know your market. Know that starting and running a tour company will likely mean less time for the activities you like and that may be a focus of your tours, and more time running a business.
Create a business plan and set realistic goals. Take advantage of the online resources available to start-ups. Compile a team of experts and draw on their expertise. Some of this expertise is available to entrepreneurs at little or no cost. Be passionate about what you are doing and enjoy each success.
Photo for Great Freedom Adventures: a Conversation with Jeanne Rummel by Unsplash.