Transportation in Mexico: The Good, The Bad, and The Ugly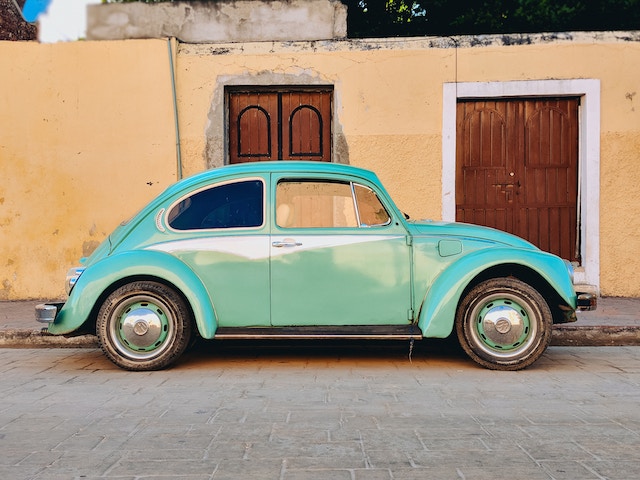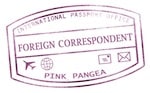 Before traveling to Mexico, I was a little skeptical about the transportation. I had seen movies depicting the colorful buses and crowded vans, but wasn't sure if that's what I would actually see. I also figured that the transportation in Mexico City would be very different than the transportation in, Pachuca (where I stayed and taught), and I was quite right.
Here are five things you need to know about getting around Mexico:
Transportation in Mexico: The Good, The Bad, and The Ugly
1. Comvees
Although Pachucha is a fairly nice town compared to other towns in Mexico, I didn't expect families to be driving around in expensive cars–some much nicer than I'd seen in in New York. A few of my students even had chauffeurs who drove them to school. While they didn't roll up to school in limousines, some of their cars weren't far off and you could definitely tell which people had money and which didn't.
Without a car in Mexico, we rode in what is known as a "comvee," which is a van that serves as a taxi. A comvee makes more frequent stops than a bus, but doesn't get you to an exact address as a taxi would. Comvees take various routes around a city or town and usually have signs in the front telling potential passengers the route and stops they make. Comvees are a lot cheaper than cabs, but less comfortable. They only cost 7 pesos one-way, which is about 50 cents USD.
Take note that many comvee drivers, especially during busy hours, squeeze in as many people as they possibly can. It's actually quite comical. You'll be sitting in the comvee squished against three other people (or even a baby, a dog, and huge shopping bags), laughing with your friend about how tight it is. Next thing you know, the comvee makes another stop, and you think to yourself, "There is no way they are going to let somebody else in." Then, all of a sudden, you find yourself underneath the bosom of a woman, pushed up so close against you that you might as well be sitting on top of each other.
2. Cabs
If you'd rather pay a little more for comfort, opt for a cab. Depending on the town, it's usually a flat rate and you can negotiate with drivers. They are generally very reasonable and if you know the town well, they won't try to rip you off. A good idea is to hand your money to the driver as you get out so he won't try to hassle you for more money. At least in Pachuca, a cab costs around 30 pesos, which is about $2. Of course, in places like Mexico City or the beaches, taxis are much more expensive, but they use a meter to be fair.
3. Intercity Buses
As far as larger public transportation goes, Mexico doesn't necessarily have as many options as other countries, but there are decent ways to get around. Almost all cities and big towns have a central bus station, which can get you to almost anywhere in the country and even the border towns in the U.S. If the town where you're staying doesn't have a central station, there are usually buses that will stop somewhere along a main street.
Mexican buses tend to stop running fairly early in the evening, around 9 PM. They are generally very nice and comfortable and have movies playing during your ride.
Transportation in Mexico: The Good, The Bad, and The Ugly.
4. Transportation in Mexico City
Mexico City does have a metro bus and subway. Although the second largest system in North America, subways are pretty easy to figure out and cost only 5 pesos. A ticket will take you to any stop, no matter the distance. The only confusing thing is that one subway stop might serve several trains that are heading to separate places, so you will need to look out for the electronic sign on the outside of the train to make sure it is the one you want. The metro buses are also pretty self-explanatory.
Subways in Mexico, like New York City in the summer, are extremely hot and crowded. It is very difficult to find a seat and you will most likely be sweating by the time you get out. Buses are sometimes worse, and if you catch one during rush hour, you'll feel squished and may find it difficult to get out at your stop before the door closes. They are extremely crowded during rush hour, so make sure you keep your distance and stay safe.
Mexico City also has mini-buses that are like comvees but a little bigger. For example, if you head to Chapultepec Park via the metro and want to get closer to one of the museums, , there is a mini bus available for around 4 pesos.
5. Flights
Lastly, there are many airports all over Mexico if you prefer the convenience of flying. There are quite a few cheap domestic airlines, including Volaris, Interjet, and VivaAerobus. These airlines offer great deals if you want to get away for a few days, but usually only run at certain times which may not always be convenient.
Viva Mexico!
Transportation in Mexico: The Good, The Bad, and The Ugly
Related Reading
Mexico Travel Tips: Jill's Take on Health, Safety and Romance
Travel Mexico: A Conversation with Hana LaRock
Living in Mexico: The Beauty and the Struggles
A Woman's Guide to Staying Safe in Oaxaca, Mexico
Living in Mexico: 7 Things That Take Getting Used To
10 Mexican Dishes You'll Want to Try
Have you traveled to Mexico? Email us at [email protected]pinkpangea.com to share your experience and advice with the Pink Pangea community. We can't wait to hear from you.
Transportation in Mexico: The Good, The Bad, and The Ugly photo by Unsplash.