In Conversation with Mexico City Guidebook Author Julie Meade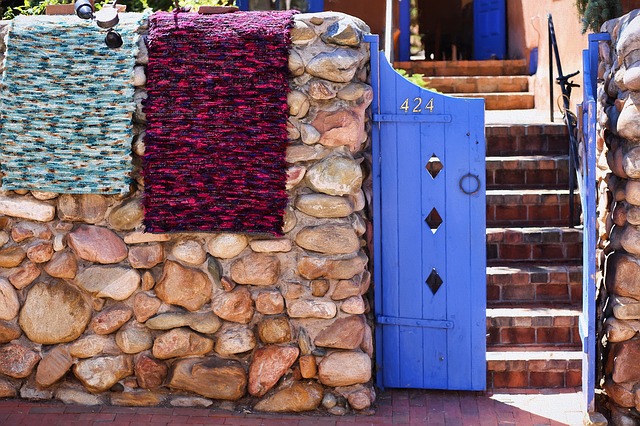 How do you review a guidebook? It's a question I've been turning over since a copy of the Moon Mexico City guide thudded through my letter box. I'm still not sure.
Let's say a good guidebook need only do that—guide. If so, this one does the job. Accurate opening hours? Well-thought through walking routes? At-a-glance highlight reels for the TL;DR generation? It's all there. And physically, it's a treat. Not too hefty, not too unwieldy—it's a shade bigger than the behemoth smartphones on the market right now—and there's even the obligatory fold-out map tucked behind the back pages.
The chilango (Mexico City) slang rundown, while probably lost on those who don't speak a lick of Spanish, is an inspired touch. (California-born, Mexico City-based author Julie Meade later told me: "I can't take credit for that truly excellent slang lexicon, though I have added to it over the years. It was written by the book's first author, Chris Humphrey.")
In short then, Meade manages to serve up a palatable portion of the sizeable pot of Mexico City stew—the flavor's all there, but you won't need a lie down after eating. She taps into the essentials of the city—Templo Mayor, Bellas Artes, Mercado de la Merced—while never failing to burrow beneath the surface, bringing to light places I'd never even heard of before reading. (Cosaco? Consider it added to my Mexico City master list.)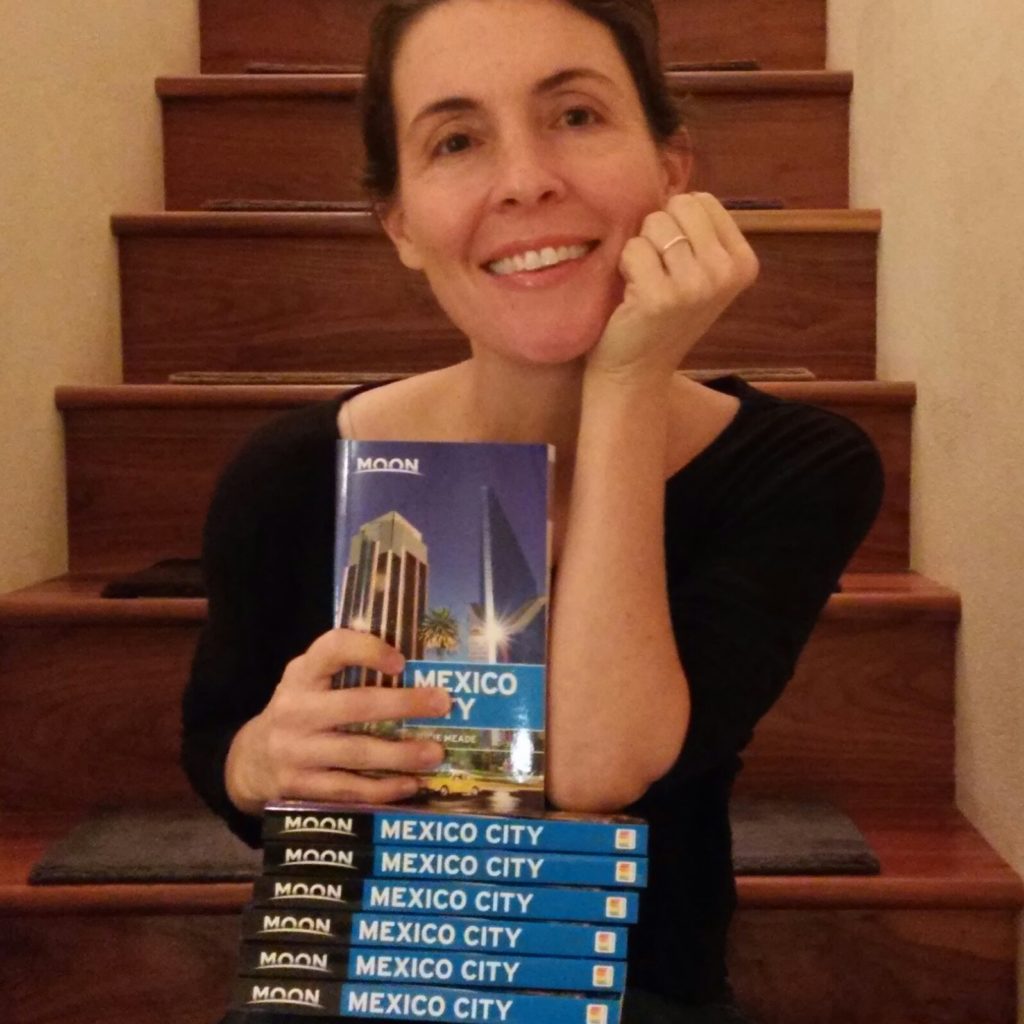 A good guidebook should open your eyes to corners of the city that have hovered on the periphery.
To return to that opening question then, how do you review a guidebook? I don't think you can, really. After all, they mean different things to different people: they must condense a city in such a way that it's accessible to the first-timer, useful for the frequent visitor, yet still valuable to the people most familiar with the place. I think you really just have to use one. Use one and revel in the beauty of having a tangible object that will accompany you on your travels. Dog-ear the pages, spill mezcal over the maps and scribble notes in the margins.
A good guidebook should open your eyes to corners of the city that have hovered on the periphery. You know the ones: the museum you've read about, the café a friend recommended months ago. Meade's guide did just that for me, a fellow Mexico City resident. Here, I chatted with her about the writing process and our shared appreciation of this chaotic, one-of-a-kind capital.
Guidebook writing is far from a lucrative venture, despite what many people think. Given that, can you share with me the appeal of writing one?
In my case, I had been living in Mexico for around seven or eight years when I wrote my first guidebook for Moon, which was the first edition of Moon San Miguel de Allende in 2010 (I picked up the Mexico City title a few years later). At that point, I had accumulated so much knowledge – not only about the place I was living, but about Mexico in general – the holidays, the customs, the people, the history, the culture.
That knowledge felt vast and valuable, yet it really had no home outside my head. Writing a guidebook was a way to share a lot of that intel – and to share my passion for Mexico in general. I know first-hand that a good guidebook can be educational and really enhance your trip, and I take that role seriously, because I love Mexico so much! It's a labor of love. Plus, it's incredibly fun to do the research. I always discover people and projects that get me excited about life in a city.
What does an 'average' day in the life of a guidebook writer look like?
For me, there are really two phases. First is the fun exploratory phase when I start checking out new venues and putting together my list of places to include. I have a natural penchant for trip planning and list making and strategizing, and I plan out really insane walking tours for myself, with Google maps dotted with all the new galleries, museums, shops, hotels, and restaurants I want to see. I absolutely love this part.
I like to look at everything. Sometimes just walking into a place I can tell that it won't be a good fit for a guidebook. Sometimes I find something new that I can't wait to share with the world.
Then there's the writing and fact-checking, which always ends up leading to more on-the-ground research, too. The writing aspect is always a lot more time-consuming than I expect, so a typical day is also spent on my laptop till late and getting stressed.
What's the most underrated piece of advice you wish you'd received before writing a guidebook?
One thing guidebook writing taught me was to pick up the telephone. It's so tempting to do everything online, but I find that when I'm fact-checking hours, addresses, and so on, for a guidebook, good old-fashioned telephone calls are the best.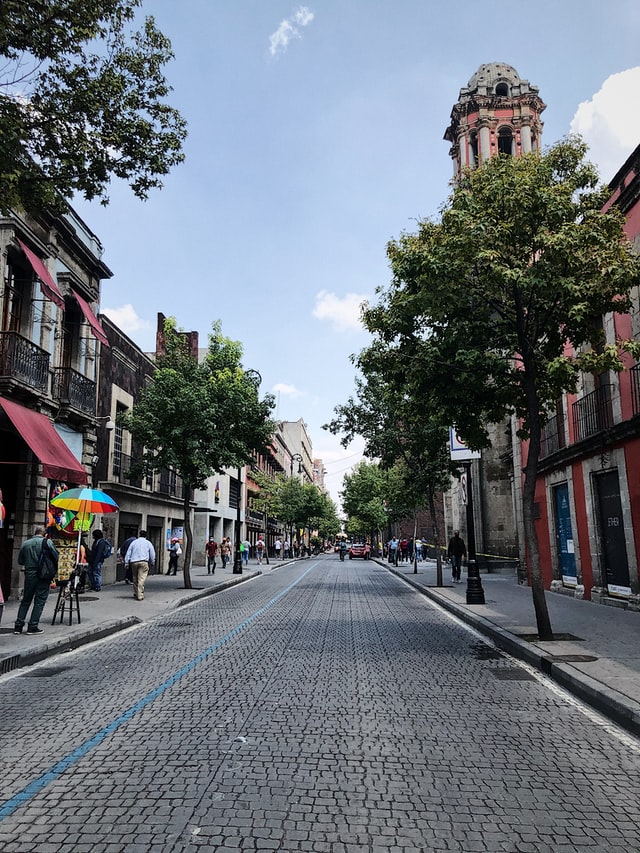 I'm not a huge fan of museums, so writing about them is often a sticking point in my work. How do you deal with highlighting places or experiences that you don't personally enjoy?
For me, nightlife is the biggest challenge. I like to go out, but I have a young son, so it's very difficult to do it. And, frankly, I'm not really cool enough to recognize the best bar in the neighborhood. Here is where I rely on other people.
In my opinion, it's very important to crowd-source for a guidebook. I'm not a restaurant critic, even though I like to eat. I'm not an art critic, even though I love visiting museums and galleries. And I'm definitely not the type of person who would immediately know when an amazing new nightclub opens. So I always ask around, get personal opinions, solicit the help of any experts or locals I know personally, and I also do a whole lot of reading.
In general, I don't approach the guidebooks I write as a showcase of my personal opinions. Obviously, my tastes and experience influence the book's character, but I think my opinions should be backed up by popular opinion too. So, generally speaking, I ask other people to help me fill in the blanks, and I think that's true for things I naturally love and know a lot about, as well as for things I'm less passionate about.
Was there something or somewhere that you really wanted to include, but couldn't?
A million things! Mexico City is huge, and when I'm writing a book I really look for a balance of listings in terms of neighborhood, price points, cuisine, or experience. Some people want to eat at taco carts the whole time. Some people are on a trip to celebrate a special occasion and they want to go out for a big, fancy, memorable dinner. So, for the sake of balance, I don't include everything I love – not by any stretch.
Plus, we have pretty major restrictions on how many venues can be mapped. The Roma-Condesa are combined into a single map/chapter and I really have to pare down the listings. I think I could easily do a chapter on each of those neighborhoods.
How do you balance painting Mexico City in the best possible light without downplaying the still very present problems that exist there?
I never worry about being honest. I don't feel Mexico City is different from other big cities in the sense that you absolutely must be alert and aware of your surroundings. In fact, I would be remiss to not share any information I have. The Pino Suarez metro pickpocket ring is real!
Are you ever scared of 'ruining' your favorite places by adding them to a guidebook? (I often am!)
In Mexico City, I'm not particularly concerned with ruining favorite places. It's a massive city where good eating and drinking is taken seriously by the local crowd. Most places that end up in a guidebook already have a following with locals, and tourists are unlikely to make a big impact on the experience. And there's a certain level of diversity in a big city, so the presence of a few tourists isn't going to dramatically change the atmosphere at any venue. And, honestly, I think guidebooks contribute very little to ruining places or overrunning them with tourists.
In Conversation with Mexico City Guidebook Author Julie Meade.
What's the biggest misconception about guidebook writing?
People often think these books are more influential than they are. Honestly, with all the travel blogs and websites out there, plus Instagram, and the fact that so many people visit countries to see friends who are living there, guidebooks are far less influential than people think.
When you're not pounding the pavements researching for a guidebook, how do you like to spend your time in the capital?
I love to shop at tianguis (outdoor markets), cook, take my son to the playground in Parque España, get tamales or pan de dulce, wander around Chapultepec and watch the Voladores de Papantla, check out new exhibits at museums and galleries, have a craft beer (so many good Mexican beers), see a frontón match, go to cantinas.
Mexico City is a great place to stroll semi-aimlessly. The architecture is diverse and interesting, mixing many eras and styles, and walking is a great way to see it. Plus, the street scene in Mexico City is alive and surreal and wonderful. In one recent afternoon I spent with my family in Parque Hundido, we watched a big pet pig play date, we rode on a mechanical train, we ate popcorn made by an old man in a decrepit carnival-style popcorn maker, we listened to music in the audiorama (a public music installation), and I got a spiritual reading from an esoteric group that was offering free energy alignments in the park. Then we had avocado tortas and a café con leche at Tortas Don Polo (an old-school torta shop that also isn't in the guidebook), which wrapped it all up perfectly.
I should also underline that Mexico City is an absolute standout when it comes to good food, so of course eating figures very heavily into my free time, as it does for almost everyone in the city.
If you had to share your one 'must-do' in the capital, what would it be?
Templo Mayor is a must. Right in the center of modern Mexico City, it is the ruins of what was once the most holy site in the Mexica city of Tenochtitlan: a twin temple-pyramid right next to Moctezuma's palace. The Spanish conquest, one of the most transformative events in world history, took place right here.
The ruins themselves aren't the most spectacular – they were razed in the Spanish conquest! But their place in history is stunning, the onsite museum is excellent, and the energy is electric. The ruins are surrounded by dancers, bustling crowds, and colonial-era palaces, which are warped and sinking not just because the subsoil is soft but because they were built right on top of the city walls of Tenochtitlan! Follow it with a visit to Palacio Nacional to see Diego Rivera's masterful murals. After visiting Templo Mayor, seeing his rendition of Tenochtitlan gives you chills.
What's your favorite Mexico City neighborhood?
The centro histórico is the heart of the city, a locus of energy, power, and history, and, to this day, one of the most surreal, noisy, fascinating places imaginable. I'm not always in the mood for its frenetic energy, but it's nonetheless my hands-down number one.