In Conversation with Author Liberty Elias Miller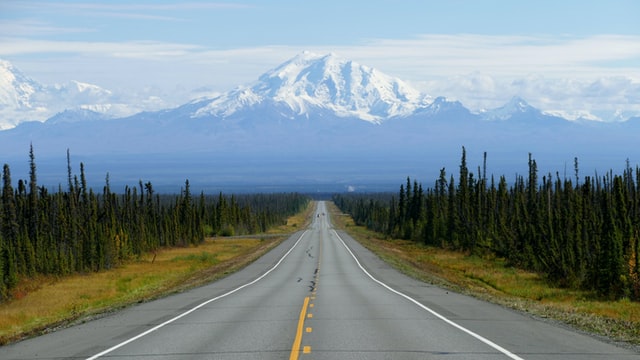 A phoenix is a bird that cyclically regenerates, or is born again, according to Greek mythology. It receives new life by rising from the ashes of its previous life. Like the phoenix, Liberty Elias Miller shares an emotional journey of her life experiences and moments of rebirth set against beautiful natural landscapes in her memoir, The Heart of the Runaway.
The Heart of the Runaway provides the reader with a view into Liberty's emotional and complex relationships, and the unique places in the world that define them. Liberty's descriptions are vivid and thought provoking, as are the depth of her feelings in her personal relationships, and the places that she visits. Her passion for adventure and freedom, but the need to find deep, meaningful relationships, present dilemmas and conflicts that often lead to sadness and despair, but ultimately bringing her to a change of scenery for the better.
Liberty is reborn again within each chapter as she describes often heart-wrenching and harrowing experiences while determined to maintain her independence and identity in the world.
Her resolve to find meaning and define her purpose in the world takes her around the world.
The story begins and frequently returns to the Pacific northwest, where Liberty grew up. Shrouded in the beauty of evergreen forests, pristine lakes and rivers and gently falling rain, Liberty allows us to peer into her troubled family life, broken marriage and unexpected, tragic loss of her brother. Liberty bears her deepest feelings, her tears as well as her special connection with nature. Her resolve to find meaning and define her purpose in the world takes her around the world.
Liberty's adventures throughout Japan, Europe, Australia, New Zealand, Alaska and back to Oregon bring the reader upfront, to share her trials and tribulations on a personal level. The Heart of the Runaway also includes photographs of Liberty's family, friends and the special places she visits. The end of the book contains excerpts from Liberty's travel diaries and poems written by her. Liberty Elias Miller's book is a personal account of her life and the people, and places that influenced it. It is provocative and moving, and gives readers an opportunity to empathetically share the voyage with her.
Recently, I had the opportunity to interview Liberty to discuss her book and her life as a traveler and writer.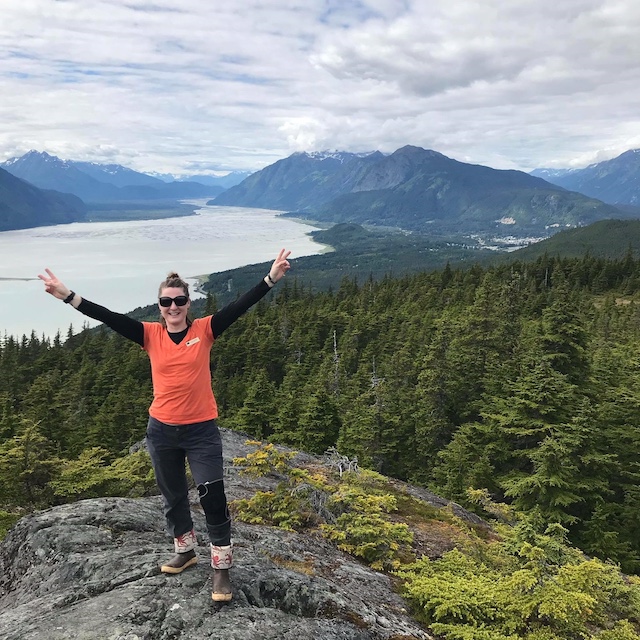 The Pacific Northwest has a lot to offer travelers who enjoy the outdoors. What places do you recommend for first time visitors to this area?
I was born and raised in the Pacific Northwest, and still live there, though I bounce around locations often. Currently I'm living in Alaska, but spent last week visiting San Juan Island in Puget Sound. I used to live in Friday Harbor on San Juan Island, and feel it is the most magical place in the entire Pacific Northwest. That island oozes magic, from seeing the orca whales to breathing the fresh scent of trees to watching the bioluminescence light up the ocean at night.
The weather out in the islands is more reliable than on the mainland due to being in the rain shadow of the Olympic mountain range, and it's such an easy ride from Seattle aboard the Washington State Ferry system.
Do you have a daily writing routine?
I've never had a writing routine. Sometimes I write, and sometimes I don't. I've always let it happen naturally and have found that when I try to set routines and force myself to write, it's never my best work. Fortunately, or maybe not, I've never relied on my writing to support me financially, so I'm able to write when the mood strikes.
I definitely go months without writing anything. When I wrote my book, I would sometimes go years without working on it at all. Maybe that's why it took so long to write!
Do you have any other books planned?
I'm currently working on a series of short e-books with a friend. The first one is already available on Amazon for Kindle. They're called How to be a Nomad: A Survival Guide and will contain a series of volumes.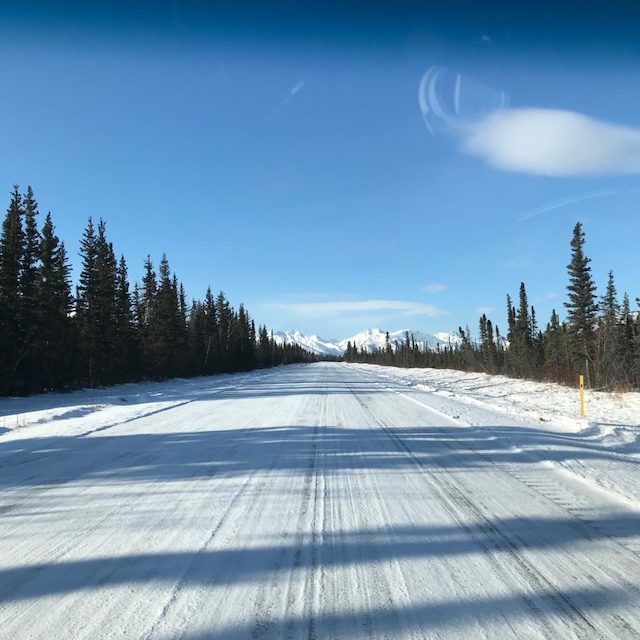 You stated in the book that it took 20 years to write this story. How did seeing your feelings and experiences in print affect you?
I definitely sat in my car and cried when I first held my book in print. It was the proof copy, but it was still an actual book. Holding that copy in my hands… it was so surreal. So profound for me. I started writing that book when I was 16 years old, never thinking that someday it would be a published book. It's still surreal when I see it in the window of the local bookstore or have someone message me and tell they're reading it.
Describe your writing process and how you created The Heart of the Runaway.
I 100% have to thank my editor, Emily, for the chapter creation. I wrote the book very chronologically, and when she first read it, it was her suggestion to change the pace of the book, to not start at the beginning and end at the ending. She walked me through the entire process and offered so much valuable input. It really was a team effort; a true collaboration. I couldn't have done it without her. […]
As I mentioned, I started writing it at 16, right after my brother was murdered. It was a therapy for me; writing always has been. I never imagined back then that I would actually publish it. Not long after my brother died, my aunt gave me some books written by others who had lived through the murder of a loved one. Those books helped me tremendously. Simply knowing that I wasn't alone in what I was feeling. Eventually, I wanted to publish my book, my story and my brother's story, in the hopes of helping someone else survive a nightmare.
The Heart of the Runaway: In Conversation with Author Liberty Elias Miller
Last summer I was working aboard a boat in Alaska and had lots of downtime, so I began working on the book again. That's when I really got serious about publishing it. Towards the end of last year, I was struggling to find the time to devote to the book.
During a random coffee date with a friend, he asked if I would be interested in caretaking his island in Canada for the month of January of this year. He owns a 60-acre island off the west coast of Vancouver Island and was looking for someone to stay in his cabin for the month. I jumped at the opportunity for self-imposed isolation. It was exactly what I needed.
One month on an island alone with no cell service and no internet. I spent my days sitting in the kitchen window watching the wolves forage at the intertidal zone. It was a very conducive atmosphere to writing. I finished the book while I was there, and after fine-tuning, I published it in March of 2018.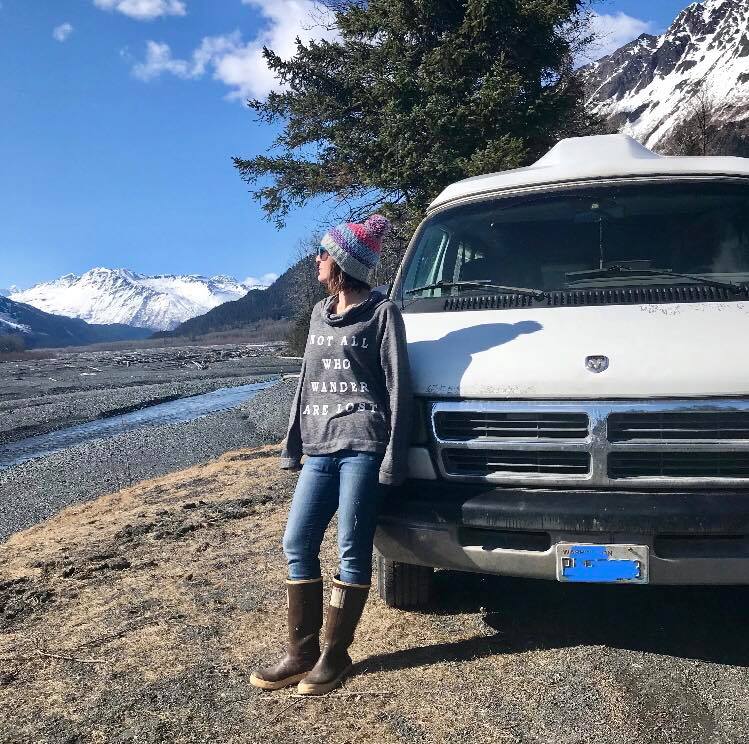 Where are you working these days?
I'm currently based in Seward, Alaska. I work as a naturalist and outdoor guide aboard the National Geographic boats in Southeast Alaska. We run between Juneau and Sitka. It's so amazing to spend my days on the water talking to awesome people about Alaska's natural world.
During the times I'm home in Seward, I volunteer regularly at the maximum-security prison. It started out as a one-time talk to the Restorative Justice group, and it was so inspiring and profound that I kept going back. I now go in to speak to many different groups about how my brother's murder affected my life back then, and how it continues to affect my life more than 20 years later. I never imagined that I would find such fulfillment within the walls of a prison.
The Heart of the Runaway: In Conversation with Author Liberty Elias Miller
What advice do you have for women traveling alone?
DO IT!! The world has become so small due to social media, and there seems to be a lot of focus on the bad things that happen in our world. It's easy to think that we're not safe as women travelers; that people want to hurt us or take advantage of us. But I'm living proof that there are so many good people in this world.
I've always traveled alone, and I've been fortunate to only encounter amazing and kind people who were willing to help me when I needed it. My car broke down on the Alaska Highway this past March. I had to hitchhike since I was three hours from the closest town and didn't have cell service. It's the one thing my mother tells me never to do! But my choices were to either hitch a ride or stand in a chest-deep snow bank with no cell service.
The man who picked me up was extremely kind, and the tow truck driver was even nicer! After dropping me and my broken car at the mechanic shop late that night, he came back later with his wife and they took me out to dinner. People are so good, and I'm continually humbled by the ways people are willing to help when I need it most.
In Conversation with Author Liberty Elias Miller photos by Liberty Elias Miller and Unsplash.