Tasty Tales from Puerto Rico with The Dining Traveler, Jessica van Dop DeJesus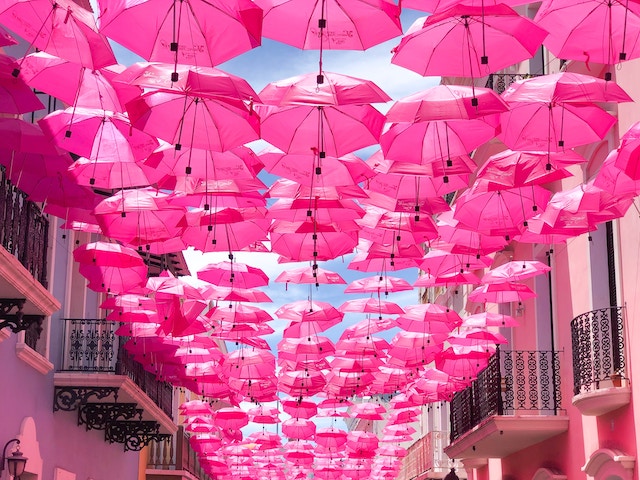 Food often plays a large part in our travels, and our experiences with food in new places can have a huge effect on whether we love a place or don't plan to return. But behind every restaurant or food stall that travelers dine at in a destination, there are countless stories.
Stories of the farmers who grow the food, of weather events (and climate change) that affect food production, of small mom-and-pop businesses that struggle or thrive in particular locations, of local specialties that the world has never heard of, or that become highly fashionable.
Jessica van Dop DeJesus, aka The Dining Traveler, is a food and travel writer with a passion for her homeland, Puerto Rico. She has recently published a beautiful coffee-table book on travel and, yes, food in Puerto Rico. The Dining Traveler Guide to Puerto Rico combines gorgeous photography of the island nation with stories about the people and places that make Puerto Rico such a delicious destination.
We had the pleasure of chatting with Jessica recently about her work as a travel and food writer, the challenges and rewards of publishing a travel book, and why now is a great time to visit Puerto Rico.
What motivated you to write this book?
I was motivated my the fact that I had seen many stories about Puerto Rico but very little written by Puerto Ricans. I grew up in Puerto Rico and travel there often to see friends and family so it was really important for me to share Puerto Rico beyond San Juan or El Yunque.
Why a 'dining guide', rather than a straightforward guide book?
The title of the book is The Dining Traveler Guide to Puerto Rico because The Dining Traveler is the name of my brand. However, there's much more than food and restaurants as we highlight many locations throughout the island.
I'm a firm believer that food is a big part of our travel stories. When people talk about their travels they mostly talk about a restaurant they visited or a food they ate. I wanted to add that perspective to the book. I also interview people who are directly or indirectly involved in the food and hospitality scene as I wanted to give a local reference to each chapter.
Special offer: Pink Pangea readers get a 15% discount on The Dining Traveler Guide to Puerto Rico by using the link to the book at the end of this post!
How did you get into food and travel writing?
I always enjoyed to write and even wrote op-eds for magazines and newspapers. In 2009, I started my blog, Adventures of a Puerto Rican Girl in Brussels, as a way to share my life abroad when I was living and working in Belgium.
The intent was to share it with my friends and family. However, the blog became popular amongst the expat community in Belgium and the Netherlands. When I returned to the US in 2012, I carved a niche as a travel and food writer with The Dining Traveler.
This book was due to come out in late 2017, but then Hurricane Maria hit Puerto Rico so you delayed publishing. Did you have to rewrite or significantly change parts of the book?
Yes! I had everything ready to send to my editor, Nina Alvarez. Nina's family also comes from Puerto Rico so we immediately understood the gravity of the situation. I knew I needed to return before publishing. I visited Puerto Rico three times before we printed and revised many of the texts and interviews.
Do not wait for the perfect moment, as such a thing does not exist. Start working on your book today!
How is Puerto Rico doing now, two years after the hurricane, from your perspective?
I truly believe that this is the best time to visit Puerto Rico. There are so many exciting things happening, especially in the hospitality world. There are more local and women-owned restaurants, tours, and hotels. For example, Sylvia De Marco recently opened Finca Victoria in Vieques, an eco-friendly and vegan property.
Carmen Portela and Mónica Perez-Eguia own Local Guest, where they focus on tours that empower locals and under-served communities. Chef Maria Mercedes Grubb is doing some incredibly creative culinary work at Gallo Negro, a restaurant in Santurce.
Your book was funded through a Kickstarter campaign. Why did you decide to go down this route, rather than publish with a 'traditional' publisher?
Given that it was hard enough for editors to even consider my pitches, I didn't even bother pitching my book to a publisher. I had a very specific vision of what I wanted my book to look and feel like. Although self-publishing is incredibly challenging,
I'm very proud of the work we created. Although we raised money via Kickstarter, we still had to invest a lot of our own money into this project. However, my ultimate goal is to create a series highlighting different destinations and now we have the framework to do so.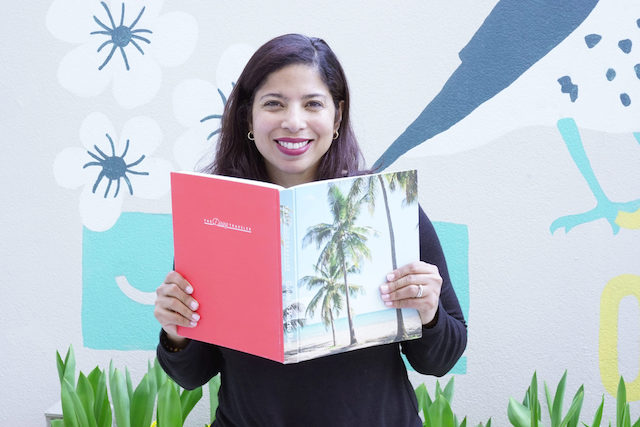 Do you recommend readers use this book as a guide while in Puerto Rico, or more for inspiration to inspire their travels?
The book is a hardcover coffee table book. I suggest to use it more as an inspiration to plan your trip. For me, it's very important that every traveler makes their own unique story of their trip. We also get a lot of customers who buy the book because it takes them back to an important part of their life. Whether it's their childhood, their wedding, or an unforgettable vacation.
Anything else you want to share about the book writing and production process?
Writing, producing, and now marketing my own book is not an easy task. However, it's been one of the most rewarding experiences in my life. Many people come up to me after a book event to tell me that they want to write a book. Producing a book, especially with limited resources, can take a long time. Be prepared to be flexible with your timeline. My advice is to not wait for the perfect moment, as such a thing does not exist. Start working on your book today!
You can buy a copy of The Dining Traveler Guide to Puerto Rico with a generous 15% discount at The Dining Traveler Guides website. There's no need to enter any promo codes as the discount will be automatically applied at the checkout when you follow this link.
Follow Jessica on Instagram, Twitter, Pinterest, and YouTube.