A Conversation with Buenos Aires Food Writer Annie Bacher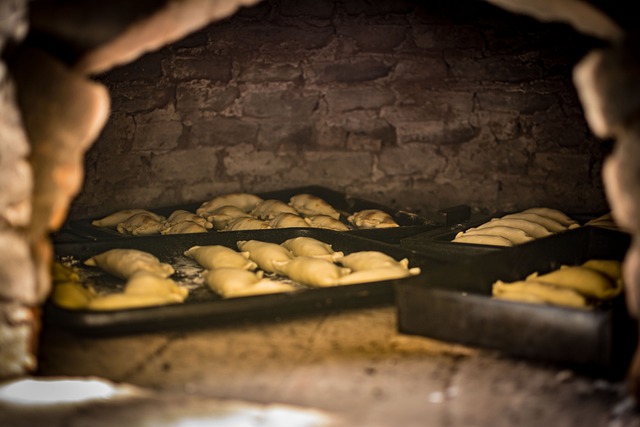 When Annie Bacher first went to Buenos Aires, Argentina to study in 2012, she didn't know she'd fall in love with this South American city and make it her home. A few years later, an internship with the Argentina Independent unlocked her passion for writing. She soon made it her career, incorporating her love of the food scene in the city into her work. Annie now works as a copywriter and freelance writer in Buenos Aires specializing in food, health and travel. This past year, she launched a Tinyletter covering all things food and drink in Buenos Aires.
I spoke to Bacher about what it's like to be an expat in Argentina, how she got started in her writing career and all about her TinyLetter, "What Are You Eating This Weekend?"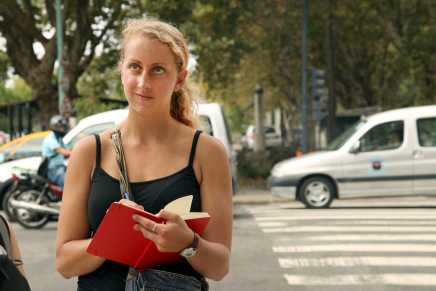 Tell us about your background and being an expat. How did you end up living in Buenos Aires? What has been the most fun and most challenging part of being an expat in Argentina? What's something that people might not expect about that life?
I studied abroad here in 2012 and loved it, and then I spent two months doing thesis research here before my senior year. When I was making post-grad plans, I decided I wanted to spend a year here teaching English before I went back to the US and looked for a "real job." I ended up finding a "real job" right here, meeting my boyfriend, and making friends and finding my own community here that I now call home
Now, let me ask you about your professional career. How did you become a copywriter and freelance writer? What was that journey like?
I've had a blog since 2011, which I started to practice writing, and share stories about traveling and running with my friends and family. About halfway through my year of teaching English I applied to and got an internship with The Argentina Independent, one of the few online publications in English in Argentina. It was unpaid, but I got tons of great experience pitching stories, interviewing subjects, and going through the editing process with some really talented editors. That internship made me realize I wanted to write for a living, and I started looking for paid writing opportunities. I still remember the first article I sold–it was about a burger place downtown–and I was so thrilled that someone wanted to pay me for my writing.
I didn't even know what copywriting was when I applied for my current job. A friend sent me the job posting link and I applied because I was looking for a job with air conditioning and health insurance, and then the night before my interview I googled "what is copywriting."
I've been a full-time copywriter for about a year and a half.
Now, I'm doing a mix of copywriting full time, content writing (blogs, case studies) for clients, and writing food and travel articles in my free time. And then I have my newsletter, which I'm loving because it's all mine–I don't have to approve topics with an editor.
Let's talk about your writing. What are your favorite topics to cover in your writing, and why? What do you hope people will gain from your articles?
I love writing about travel and culture through a food lens. When I first came to Buenos Aires five years ago, the food scene was a lot different.
I hope people read what I'm writing (about food) and think "I want to eat that" or "I want to go there." On a deeper level, I'd love if I can give readers a new perspective on things through my writing, even if it's just about something small, for example–making almond milk isn't that hard.
I write in English, so my audience is naturally foreigners. But one thing I love is when my Argentine friends, coworkers, workout buddies, etc. read my articles and my newsletter and it makes them see their city differently, or lets them appreciate this place they've lived their whole life through my eyes.
How has your writing impacted the way you relate to Buenos Aires? Do you think you've gained a different perspective than if you hadn't been a writer?
Writing and pitching articles has definitely encouraged me to be curious. I actively seek out events and stories so that I can find interesting things to write about.
What is the most important lesson you've learned about freelance writing so far?
Hmm. Probably the most important lesson I've learned so far is that freelance writing is as much about the "freelance" aspect as it is about the "writing" part. If you want to just write, you're probably better off getting a staff job somewhere or working full time, because someone else manages all the details.
I've only been at this for a couple of years, but I'm realizing that it's so much about the business side of things, especially if you want to take the leap and freelance full time (which I don't plan to do for a few more years)
Many Pink Pangea readers are either established or new writers who travel frequently or live abroad. What advice would you give to them, either about getting started in freelance writing, living abroad, or living abroad while freelance writing?
For anyone who's just getting into freelance writing, I would say just start somewhere. Clips can snowball pretty quickly. For me, my blog helped me get my unpaid internship, and then the internship got me the published clips to get my first paid writing gigs, and then I used those clips when pitching bigger articles. I got the opportunity to write for National Geographic Travel because I had a bunch of clips in the specific area they were looking for, even though they were just from our little local paper
TinyLetter question time! Last year, you launched a TinyLetter called "What Are You Eating This Weekend?" which I love to read weekly. For people who don't know it yet, could you tell us a bit about your TinyLetter? Who is your audience and what topics do you cover? Why did you decide to write a TinyLetter and not a blog, for example?
I had been pitching food articles to publications in the US for a while, but I wanted an outlet to talk about, for example, that little hole-in-the-wall on the corner in my neighborhood, or the three new bars that just opened along the avenue near my office.
At the same time, I wanted someone to tell me exactly what was going on this weekend, and what kinds of food festivals and special events surrounding food were happening. And no one was doing that (not even in Spanish) so I figured I should just do it myself.
I like newsletters for a couple of reasons: First, they just arrive in your inbox, you don't have to go looking for them. And second, I think it's a more intimate format. You have to sign up to read what I'm writing, and I don't publish it anywhere else.
My audience is anyone interested in the food scene in Buenos Aires, especially those who are here for more than a month or two, or living here long term. I have a lot of foreigners signed up that enjoy reading about food in BA in English, but I also have a lot of subscribers who are local and are enjoying getting some inspiration about where to eat.
The format has been evolving, but each newsletter has a main article–about a new restaurant or "3 wine bars to check out." I've had some contributors write articles as well, so it's not always me.
What's been the most fun "What Are You Eating This Weekend?" to write, and why?
I loved writing about date nights, I'll have to do another date night roundup because there are honestly so many great places for dates in this city. I'll be walking around and say "ooh that would be a great place for a date." I think there's so much about this city that is just inherently romantic (the cobblestone streets, wine bars everywhere, cute little restaurants in historic neighborhoods), so it's fun to write about date night possibilities
Finally, tell us where you're headed next. What are you dreaming about for the future of "What Are You Eating This Weekend?" and your writing career? Do you have any new projects you'd like to share with us?
My current goal for my newsletter is just to consistently send it out every Friday. I've done 25 weeks so far, and I want to keep it consistent. I'm working on interviewing more people, and having consistently good photos. I don't have any huge plans to make changes at the moment, but I've had people reply and tell me they take notes every week, so that makes me happy.
I don't get paid anything, but it's really good practice in planning my own content and sticking to a weekly deadline. And it gives me an excuse to constantly try new places to eat, which I love.
As for the rest of my writing career, I'm actually doing a lot more content writing and copywriting these days. As much as calling it "content writing" makes it sound boring, I find it to be a blast. You get to help other people tell their stories, and it's not quite as emotionally exhausting as trying to come up with my own story ideas all the time. And it pays well.
You can follow Annie Bacher's writing and life in Buenos Aires on Twitter and Instagram. Top photo by Pixabay.