How Pink Pangea Helped Me Follow My Writing Dream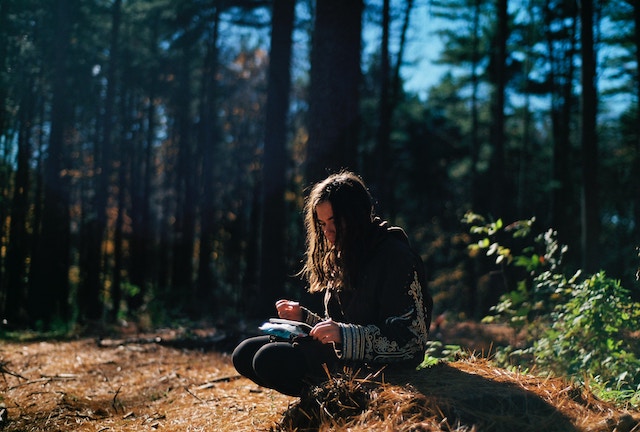 I've always wanted to be a writer, but it took a long time to admit it publicly and to pursue this writing dream. While I was studying for my bachelor's degree in Ireland, I had the option to add an honors year onto my degree, which meant I'd need to complete a thesis. I wasn't entirely sure I wanted to commit to this because I was so eager to travel. But, I decided to go for it so I could become a better writer.
When I made that decision I also allowed myself to fully accept that I wanted to become a professional writer and step into my dream. I completed the honors year, which was one of the most challenging things I have ever done, but I followed through and I did very well in the end.
During my time in college, one of my lecturers asked me what I planned to do after graduating, and I responded with, "I'm moving to Asia". I thought to myself, "I'm moving to Asia?!" I had plans to travel to Asia or Southeast Asia but I wasn't sure for how long. I remember the feeling of speaking those words as if it were my higher self speaking, my soul. I was starting to allow myself to feel and hear my dream, to travel the world documenting my experiences and cultural observations through my writing and photography.
It was true. I finished my thesis in Ireland, moved back to the US for a season of work with Outward Bound, and by December I was on my way to Vietnam to teach English for six months. I had my new camera, a teaching position lined up, and a heart full of new emotions I had never felt before. I was on my way to exploring the world and myself in ways that I couldn't begin to imagine, and I was going to write about it all. I started telling people in Vietnam that I was a writer and photographer, and that really began to affirm this in me while motivating me and helping me maintain my momentum to practice my craft.
After living and working in Vietnam for six months, I ended up going to Laos for a visa run and I instantly fell in love with the country and the people. I eventually moved to Laos and stayed for one year. Laos inspired me so deeply that I was writing every day and exploring and taking pictures whenever possible. I was incredibly motivated and I knew the next step was to try to get published. I was living in Laos when I found out about Pink Pangea. I was searching for publications that resonated with me, and I found Pink Pangea. As a female traveler who has traveled primarily solo, I found Pink Pangea to be a perfect platform to explore.
I started telling people in Vietnam that I was a writer and photographer, and that really began to affirm this writing dream for me.
I applied for the foreign correspondent position and I got it! I was so full of joy and I remember being in my house in Laos full of excitement with my friends. The best part, looking back, was the confidence it gave me in my writing and my dreams to write about travel, culture, and gain experience for my photojournalism and writing career. I also loved the structure of having deadlines and having an editor. Working with the Pink Pangea editors has helped me improve specific aspects of my writing skills, and has been very valuable to me and my writing.
Each time I publish an article, I am excited and I feel the confidence boost and my dreams of being a professional writer feel closer. Now, I have a nice portfolio with eight published articles from the Pink Pangea website, and this has brought other writing opportunities.
The experience of being involved in a community of like-minded women is also invaluable to me, and Pink Pangea provides this. When I'm out traveling it's nice to have a reference point to return to. Pink Pangea was that for me, and continues to be. I am so grateful to have had the experience of writing for Pink Pangea thus far, and being part of a female traveling community who share the same interests. I'm looking forward to writing more and meeting some of the incredible Pink Pangea ladies in person on a Pink Pangea retreat!
Thank you to Jaclyn and Elen for all of your hard work, and for creating such an inspiring and confidence-building community where women can follow their passion and dreams.