Chasing Waterfalls in Laos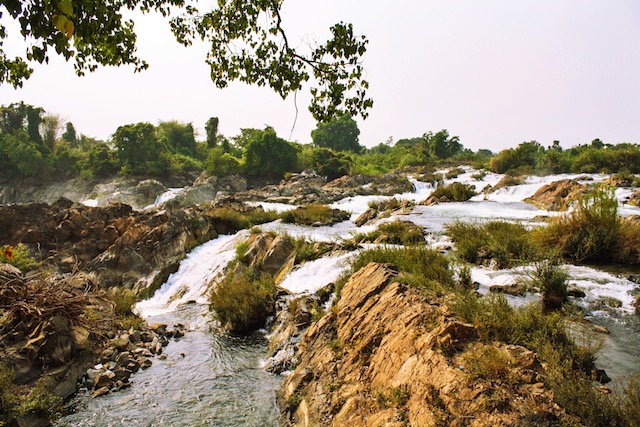 After eating my way through Vietnam, I arrived in Laos, a mountainous country unaffected by many Western influences, with a startling lack of high-rise buildings and an abundance of temples instead. With the unspoken national motto being 'please don't rush', I figured hey, why not embrace this unique slow-paced culture? And where better to embrace this lifestyle-come-attitude than on a sleepy island known for its luscious greenery?
Located somewhere near the Cambodian border, a Laotian oasis surrounded by 4000 islands exists. The riverine archipelago known locally as Si Phan Don is the ideal stopover for backpackers before moving on to the Khmer Kingdom, which was my next destination. Although there are Si Phan Don (4000 islands), the main islands to visit are Don Khong, Don Det, and Don Khon. And they're home to some of the nicest waterfalls in Laos.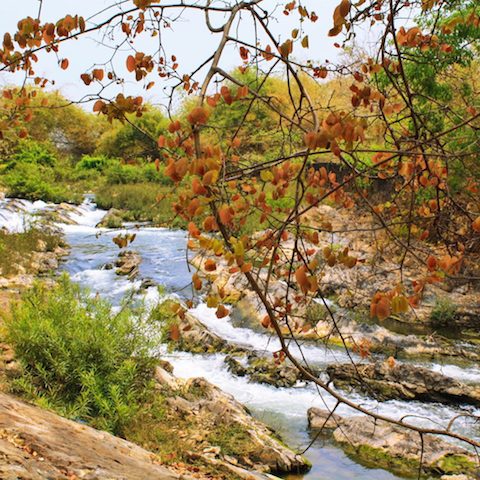 Don Khon is the go-to island for sightseeing, as there are waterfalls aplenty. In fact, the largest waterfall in Southeast Asia, Khone Phapheng, is just a boat ride away.
So… Which did I choose? Don Khong is the most secluded, whereas Don Det and Don Khon are connected via a bridge, built during the French colonial era. As a solo female traveler, I chose Don Khon, simply because Don Det has a party reputation and is known for being filled to the brim with backpackers. However, if you're a solo female traveler looking for a party or company, then you do you, girl!
I'm also obsessed with waterfalls. Don Khon is the go-to island for sightseeing, as there are waterfalls aplenty. In fact, the largest waterfall in Southeast Asia, Khone Phapheng, is just a boat ride away, and most tours are also inclusive of Irrawaddy dolphin watching. If a tour isn't in your budget (because it certainly wasn't in mine), don't worry; you can visit the waterfalls alone.
Chasing Waterfalls in Laos
I'm not gonna lie, though; I thought I could walk to Khone Phapheng. In fact, was unaware of the distance–and that's basically how my 7.6 kilometre adventure began…
I saw a signboard stating that Don Khon was just 7.6 kilometres away, so I thought I could explore the island by foot. An ode to Laos' motto of 'please don't rush', if you will. I forgot how searing the afternoon Asian sun could be, and the lack of public transport. In the beginning, the morning breeze and village scenes kept me motivated, as did stumbling upon Don Pa Soi. This miniature island is attached to Don Khon via an aged wooden bridge hanging over a thunderous stream, which I was initially scared to cross until I glimpsed a stray dog waltzing across without a care in the world.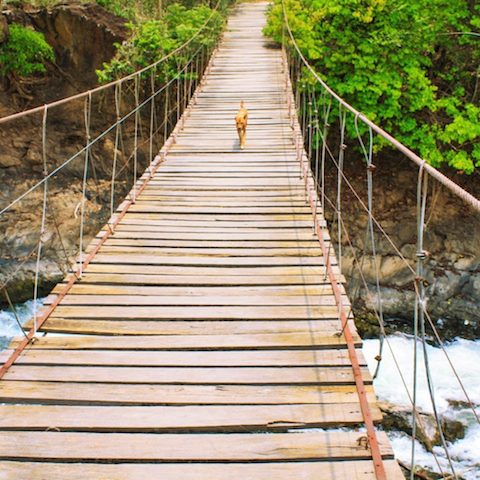 Once in Don Pa Soi, I had an endless number of waterfalls to choose from, and secluded areas for myself. Tourists on Don Khon are sparse, but tourists on Don Pa Soi are almost non-existent! After some relaxing and more walking, I reached the most visited waterfall on the island: Tat Somphamit. After paying the entrance fee of 35,000LK (4$), you're entitled to access a swimming area and nearby beach.
Besides those main waterfalls, there are many areas around the island where you can wade, just keep exploring until you find that happy spot. Walking, or cycling, around by yourself as a female is completely safe, as the local villagers hardly blink an eye or even show interest in you. So, while at times it may feel strange to be utterly alone in a field surrounded by croaking insects, enjoy the solitude while you can. I most certainly did!
Remember, if you ever find yourself on Don Khon with an urge to explore, rent a bicycle, unlike me.
Chasing Waterfalls in Laos
Related Reading
One Month in Laos: A Conversation with Michelle Stansbury
Have you traveled to Laos? How was your trip? Email us at [email protected]pinkpangea.com for information about sharing your experience and advice with the Pink Pangea community. We can't wait to hear from you.
Chasing Waterfalls in Laos photo credits: Raisa G.