Southeast Asia Travel: 5 Incredible Places to Cycle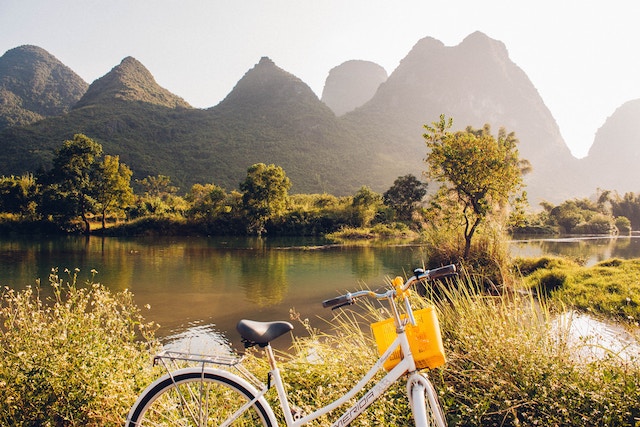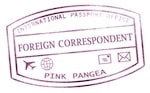 I am cycling Southeast Asia, gliding through endless green. One after another after another, the rice paddies come together in vast electric expanses extending in every direction. They yield only to the cloud-mountains hovering on the horizon. The road is empty. Life passes us slowly and occasionally: a buffalo pulling a cart, farmers in traditional woven hats, kids laughing on their bicycles. Every now and again, the engine of a passing motorscooter interrupts nature's brand of buzzing, pulsing quiet.
I pedal on the edge of the road, past constellations of white blooms and moats that guide water through the paddies. Clouds shade us from the worst of the sun's heat, but it is still hot and the breeze feels refreshing against my sweaty skin. I pedal, pumping faster, pushing forward, working my muscles to the beat of this is Laos looping through my head.
I arrived in Laos at the end of September. My roommate and I had just finished our first semester teaching English in Thailand and had a month off to travel before school started up again. It was during our first big day exploring, as I was falling in love with the ethereal, understated charm of Laos, that I rediscovered the ecstacy of riding a bike. We rode 30 or 40 kilometers that first afternoon and continued cycling our way through Laos and Cambodia for another four weeks.
Southeast Asia begs to be explored by bike. Backpackers around here tend to favor scooters, and I get it–they're fast and a little daring, an adventure in and of themselves. Of course, they can also be dangerous. I can hardly begin to count the number of motorbike accident horror stories I've heard from backpackers at bars and students in school. Leaving the Thai island of Ko Tao a few months ago, I swear that at least forty percent of the farang aboard the ferry sported thick swaths of bandages and gauze, evidence of their wrecks. Scooters are also relatively expensive over the long term, especially when you factor in gas. Bikes, on the other hand, usually run just a dollar or two per day.
I've gotten them for free at hostels, and cities like Bangkok offer daily rentals for no cost (check out its Bangkok Smile Bike program). In the countryside, bikes suit the relaxed pace of the villages and farms. They are both more open than scooters, encouraging of stops to take photos or converse with locals, and more freeing than foot, able to cover a lot of distance in a day. It was my first day in Laos that cemented my love affair with the bike, but it's far from the only perfect afternoon I've spent drinking in stunning landscapes from my vinyl perch.
And so, I present here my personal list of the top five places to explore by bike in Southeast Asia:
Southeast Asia Travel: 5 Places to Cycle
1. Luang Nam Tha, Laos
Chameleon-bright rice paddies latticed with irrigation trenches. Rolling mountains blanketed by dense jungle. Villages of wooden-plank houses on stilts and woven handicrafts for sale. This is Luang Nam Tha, a rather small-town trekking capital adjacent to the Nam Ha National Protected Area in northern Laos and our first stop backpacking through the country. Our day-long rafting and trekking tour more than lived up to the town's reputation for jungle adventure, but for me, it was the the first afternoon we spent cycling around the perimeter of town that drew me into Laos. The scenery is nothing short of spectacular.
Using an excellent map of the Luang Nam Tha area published by Hobo Maps, we biked through minority villages and waved hello to everyone who greeted us. We attempted to speak in Thai, hoping its close relation to Laotian would work in our favor, but when that failed, we communicated through the universal language of laughter and charades. In one village we played with two curious little girls, pushing them along muddy paths on our bicycles as they giggled. We picnicked in a bamboo hut in the middle of a rice paddy for lunch and stopped for delicious Beer Laos at one of the many beer gardens we cruised past on our way back into town.
Come here to trek through the lush jungle surrounding town, but be sure to give yourself at least an extra day or two to hop on a bike and explore. In twenty days and five towns, this ranks among my very best experiences in Laos.
2. Kratie, Cambodia
Of all the destinations on this list, Kratie is the only one I visited specifically for cycling. Along with its northern neighbor of Stung Treng, Kratie serves as a base for the Mekong Discovery Trail. An ecotourism initiative developed by the regional government, the Mekong Discovery Trail spans 180 kilometers in northeastern Cambodia and is designed in part to bring tourist dollars to some of the country's poorest communities. The Trail experience is what you make of it. You can arrange multi-day trips with overnight stays in family homes and temples, plan visits to observe local wildlife, and get involved in local volunteer efforts.
Our time was disappointingly limited, so we stayed in town and took on a couple of day trips. In two days, we rode over a hundred kilometers and visited baby turtles at the Mekong Turtle Conservation Center, sampled local specialties like the raw spicy river fish known as nehm, took a boat into the middle of the river to watch the vulnerable Irrawaddy dolphins splash around us, and waited out a storm in a hillside temple, learning a handful of Khmer phrases from the welcoming locals who invited us in. Options include the Waterfalls, Wetland & Wildlife Trail, Koh Trong Island Idyll Trail, and Kratie Architecture & Alms Trail. Free guides can be picked up from the tourism office in town.
3. Ayutthaya, Thailand
Just over 300 years ago, the Siamese capital of Ayutthaya was the most populous city in the world. Its size now pales in comparison to Thailand's modern capital of Bangkok, but the city remains a mainstay of the tourist circuit thanks to the temple ruins of its Historical Park. You could hire a tuk-tuk to shuttle you between temples for the day, but where's the fun in that? Ayutthaya is notoriously hot, so you might as well catch a breeze riding between the ruins.
We did Ayutthaya on an overnight trip from Bangkok and spent a lingering afternoon visiting ruins on the island before crossing the bridge to catch some less touristy, still active temples on the other side before sunset. Most of the ruins date back to the 1400s and 1500s, sprawling clay-red temple complexes featuring bronze Buddhas, a reclining Buddha, and even a Buddha head encased in the roots of an old tree. There's a good chance you'll end up exploring the ruins of at least one temple without any other tourists if you opt to spend a day biking yourself around the park, and it's during these magical moments of solitude that Ayutthaya's history really begins to sink in.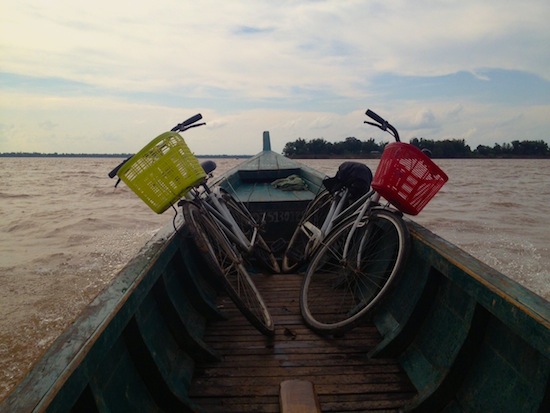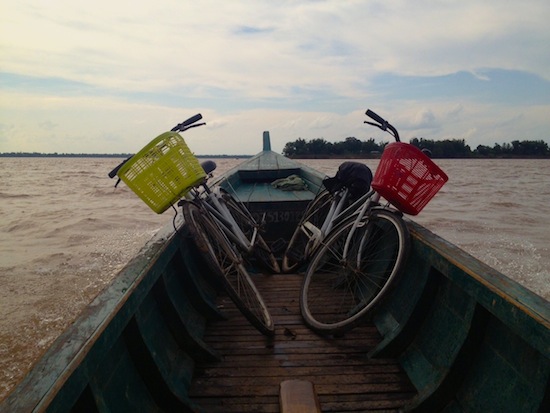 4. Si Phan Don, Laos
Si Phan Don, also known as Four Thousand Islands, comprises an archipelego of small river islands occurring just before the Mekong rushes into Cambodia from Laos. Here, languid days are best passed riverside, from the cradle of a hammock or a comfortable pillow on the floor of an open-air restaurant. Tourists usually stay on one of three islands. Don Khong is known for being quiet and isolated, while Don Det and Don Khon are sister islands connected by a bridge. We stayed on Don Det, the quieter of the two, and found that exploring by bike perfectly suited the easy, relaxed vibe of the island.
You don't need a plan for your ride; in fact, it's better not to have one. For us, a morning of waterfall-viewing gave way to a slightly sketchy adventure in a small wooden boat when we met a man named Bpai at the end of a dirt path where we saw a sign for dolphins. On a very unofficial and spontaneous tour, Bpai took us to Khone Phapeng, the largest waterfall by volume in Southeast Asia. Under a dreamsicle-orange sky that melted grape, surrounded by islands that were technically in Cambodia, we ended our day glimpsing a few Irrawaddy dolphins swimming in the mirror-calm Mekong. At Si Phan Don, it's best to take it easy and let the bike lead you to adventure.
5. Siem Reap, Cambodia
Siem Reap ranks first on every traveler's itinerary in Cambodia, an obvious not-to-be-missed experience. The distinction is well deserved. We spent two days here last October, and while most other tourists hired guided tuk-tuks for the day, our crew opted for bikes. I'm so glad we did. As enchanting as Angkor's old temples are, visiting them comes with the major downside of crowds.
For me, the bike offered freedom. In between temple complexes, cycling down the well-maintained and somewhat surprisingly uncongested roads gave me the opportunity to process the wonders of the old city, which was once so powerful in the grand scheme of the world as to have a million inhabitants when London had only 30,000.
The Temples of Angkor demand reflection, and for that I recommend renting a bike and exploring freely. Just be careful heading back to your hotel in the city. My friend nearly got hit at a particularly crowded roundabout.