Your Thailand Bucket List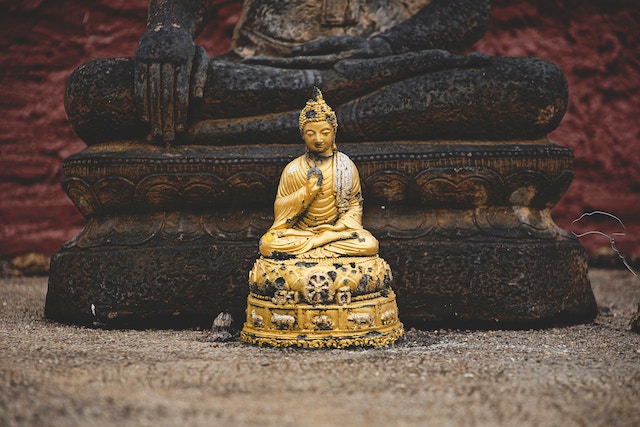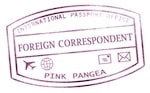 Nearly nine months ago, I boarded a plane to Asia with a bucket list full of things I wanted to do during my year abroad. Some of those things I have achieved and others are still a work in progress. I have learned a lot during the last nine months and have had so many fantastic experiences. Bucket lists vary from person to person, but I think there are a few "musts" that should be on everybody's bucket list when visiting Thailand.
Your Thailand Bucket List
1. Indulge in the Local Cuisine
I will admit it–I am awfully sick of rice at this point. But despite the prevalent amount of steamed rice in Thailand, there are many other delicious dishes to try.
Thailand is known for having spicy food that is full of flavor. Popular Thai dishes are tom yum soup and papaya salad, which are packed with different flavors and spices.
I encourage visitors to dine in restaurants, as well as on the street. Street food is commonly found in Thailand and gives one the chance to dine like the locals do.
2. Go South

Thai beaches are pretty much as close as you can get to paradise. The scenery is breathtaking and there are fruit shakes and low-cost massages within reach.
My favorite vacation spot so far is Krabi. It is a coastal town surrounded by a beautiful turquoise sea and rocky cliffs. In addition, it is easy to take a day trip from Krabi to an island and the beaches are not overly crowded or touristy.
I live in the middle of Bangkok, so I love to travel down south whenever I have the chance. Vacationing on a beach or island is a great way to relax and see the laid-back lifestyle of the south.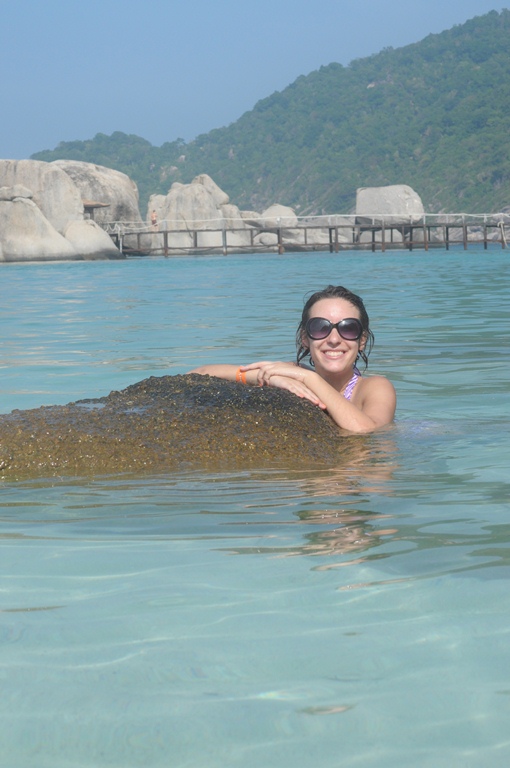 3. Get Up Close and Personal with an Elephant

Elephants are abundant in Thailand and there are various activities one can do to involving elephants.
Personally, I recommend visiting an elephant rescue center. These types of centers take care of mistreated, retired and distressed elephants. Visitors are able to spend time with elephants and help take care of them. I was able to ride bareback, feed and bathe the elephants when I visited a center in Chiang Mai.
Elephants are beautiful, gentle creatures and it is incredible to spend quality time with them.
4. Temples, Temples, Temples

It's hard to visit Thailand without visiting a temple or two. Temples are everywhere in Thailand and visiting them provides information regarding Buddhism and Thailand.
I have seen a lot of temples in the last nine months, but there are a few that really stuck out to me.
My favorite temples thus far are, the White Temple in Chiang Rai and the Sanctuary of Truth in Pattaya, Thailand. The White Temple is unique because it is completely white. It is sparkly but has an eerie feel to it due to the sculptures and decoration. The Sanctuary of Truth is made entirely of wood and is full of sculptures throughout. It is incredible to see the amount of detail that went into creating this temple.
But always remember to dress appropriately and take off your shoes before entering the sacred space.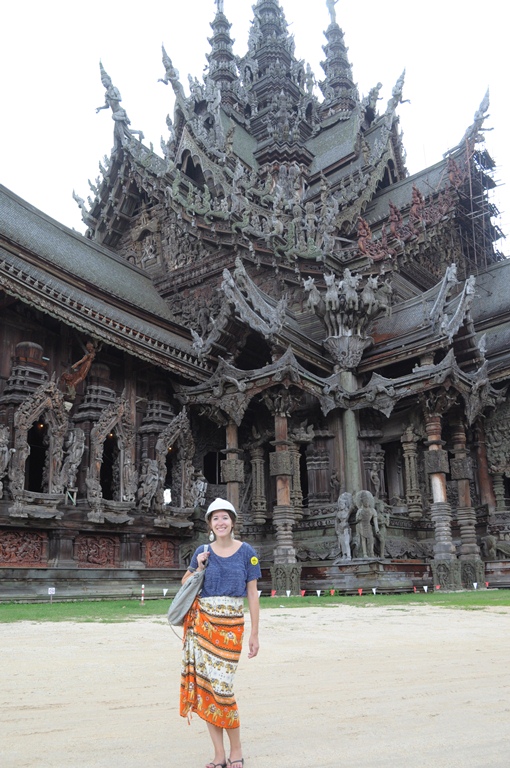 5. Try Something New

Whether it's scuba diving, riding in a tuk-tuk or eating a fried scorpion–Thailand is full of new experiences.
I think it's important to embrace the culture and all of the opportunities that are available when visiting Thailand. Trying something new in Thailand can do nothing but help one grow into a more cultured and well-rounded person.
Top photo by Unsplash.