Southeast Asia Travel: Knowing These 10 Things Made My Trip So Much Better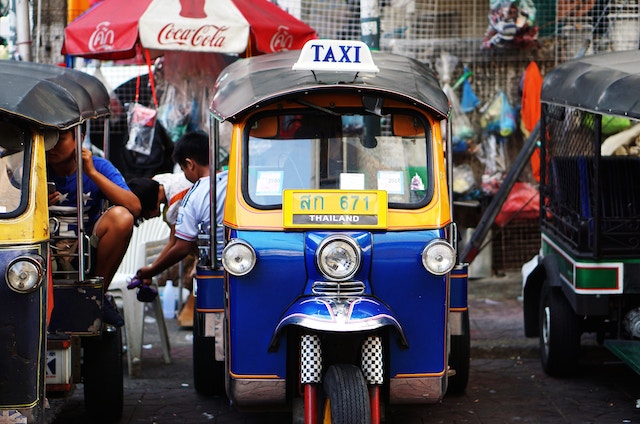 Everything goes in Southeast Asia, and I learned this pretty quickly on my first trip there in December. Rules and laws seem to just be guidelines in these countries, like when I was in Cambodia and saw a Kentucky Fried Chicken (KFC) that was 100% fake. It was really just the chicken shop of a Cambodian man who ripped off the KFC branding. In North America that would be illegal, but in Southeast Asia, no one bats an eye.
I found myself constantly questioning how certain things are even allowed to happen in this part of the world, which was a huge adjustment from my very orderly North American lifestyle. Despite all this I felt entirely safe when traveling through Southeast Asia, and I was happy to have researched before I left on my trip so I knew certain things to look out for and avoid. Here are some things that will help you during your Southeast Asia travel adventure.
Southeast Asia Travel: Knowing These 10 Things Made My Trip So Much Better
1. Things aren't closed when locals tell you they are
One thing that I was glad I read about before visiting Southeast Asia, especially Bangkok, was that when locals told us that things were closed, such as tourist attractions or main streets, they more than likely were lying. I actually saw this quite frequently, and I was glad I knew that they were trying to bring us on a different route to their friend's shop or business.
The funny part is, sometimes they even told me that roads were closed to pedestrians even when I could see that people were walking on them. So, if someone told us something was closed, we kindly said thank you and went on our way.
2. You'll need to dress modestly when visiting any religious temple or building
Thankfully we had beach sarongs that were the best item in our whole bag. Not only can it sub as a beach towel, scarf, and cover-up, it was great to throw in my bag and use as a shawl to cover myself up at religious buildings and temples. Oftentimes there will be clothes or robes available to rent, but there are some places that don't provide these for you, like the Grand Palace in Bangkok.
Even when visiting a place that doesn't have anyone stopping you from entering due to how you're dressed, out of respect, always try to cover-up when you know you'll be visiting religious places.
3. Avoid the water
Although this is a common practice in most overseas destinations, in some countries when hotels or restaurants say that their tap water is filtered, you can trust them. Yet, in Southeast Asia it is best practice to always drink from sealed bottles of water. ?Bottled water is easy to come by, and is inexpensive, so it is not even worth it to take the risk.
One thing to note, if the ice cubes you see being used in restaurants and food stands are cylinder shaped they have been produced in a factory and are 100% safe. We didn't have any issues in most food establishments because the tap water makes the locals sick too, but it doesn't hurt to pay attention to what people are using and cooking with!
4. Be safe about the street food
It is common practice to just avoid street food completely, and when I first got to Bangkok I was too paranoid to try any of the food outside of restaurants. I soon realized that I was missing out on some of the best food, and after acknowledging what to look for from food stalls, I was happily enjoying all sorts of delicious food from the vendors.
One common practice is to look at how the stalls are preparing their food. If it looks like all the food is pre-prepared and is just sitting there for hours on end, it's probably better to avoid it. What you'll notice is that many stalls either cook the food as you order it, or they are so busy that they are constantly rolling out new and freshly cooked food. Stick to those stalls instead!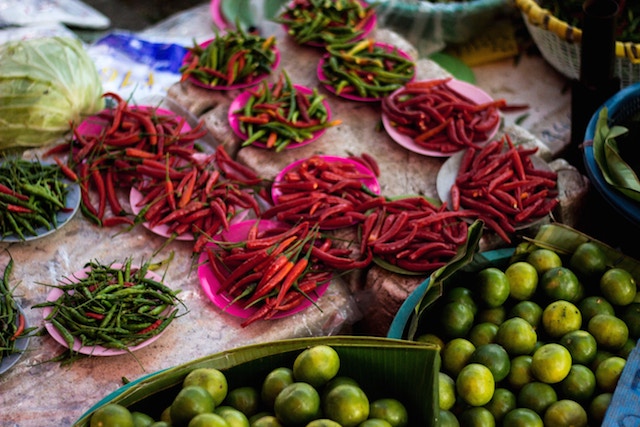 Southeast Asia Travel: Knowing These 10 Things Made My Trip So Much Better
5. Research visa information
Make sure to do research on which visas are required when entering countries in Asia as each country is completely different. Some countries, like Vietnam, require tourists to apply for a visa in advance, and most airlines won't even let you on the plane if you don't have the confirmation letter, or the visa itself.
Make sure to be aware of how much a visa will cost upon arriving in each country. Many countries won't be able to offer you change, or won't have an ATM to use when first arriving at the airport. Visiting the consulates websites for these countries will help you determine what exactly is required for each country you enter. I actually just kept a stash of American money with my passport so I never had to worry about being short.
6. Don't always trust taxi or tuk tuk drivers
One of the most popular scams in Southeast Asia and one that always had me paranoid, was the tuk tuks. Before hopping in a taxi, make sure that the driver agrees to use his meter. In countries that don't have metered taxis, negotiate the price before getting in. In major cities like Bangkok, we avoided tuk tuks completely. And, in Bangkok, it's a famous scam to bring passengers to a friend's gem shop or business as opposed to, or on your way to a destination.
To help calm our anxiety about taking taxis and tuk tuks, we would ask our hotel to flag or get us a taxi when we were leaving, often times they'll be happy to help and negotiate a price for you. It is also a good practice to research or ask your hotel how much a taxi should cost to a particular destination to give you a good bargaining number.
Most airports have a taxi counter where you can pay for a taxi directly at a machine or at the counter, and the taxi will arrive to pick you up. I loved this option because it made transportation much safer.
Southeast Asia Travel: Knowing These 10 Things Made My Trip So Much Better
7. Don't believe everything street beggars tell you
You are bound to see street beggars of all sorts when traveling through Southeast Asia, and many times you'll even witness children being sent out to the tourist areas to beg for money, making it pretty hard to avoid and say no. When I was in Cambodia I was walking home to my hostel at 4:00am and was swarmed by a sea of children who were hanging off of me and grabbing for my purse. It truly is devastating to see and hard to say no to, but sometimes you are doing more harm than good when giving these children and families money.
One common scam is children who are carrying babies and targeting tourists to come into grocery stores to buy them baby formula. This is easy to fall for because most people would rather buy these kids food then give them money. But in reality, this formula is usually later returned to the store for half of what you paid for it and the store profits the other half.
If you want to give back to these communities and children, look for the best way to donate money or items by asking your hotel or hostel staff. They will be more than happy to point you in the right direction.
8. Beware the "friendly" local
This one is probably the hardest to spot, because we actually did come into contact with a lot of friendly locals who genuinely wanted to offer advice and help us out when we were lost or confused. I read in all the tour books to not trust or avoid the overly friendly locals.
Usually these extra friendly people will offer to bring you somewhere or to the destination you are looking for and then you'll, once again, find yourself at their friend's shop or restaurant instead. When a local offers you friendly advice, listen, but then kindly say no and walk away when they tell you they can show you or bring you somewhere that will help.
9. Seek out companies that treat animals humanely
What we learned pretty quickly is that places within Southeast Asia don't have very many laws and restrictions stopping people from falsely advertising certain things. One of the major things that there are very little laws around is the treatment of animals. A good rule of thumb is to not believe everything you may read on a company or tour operator's site, to read reviews and to do your external research!
We went on a tour called Earth Eco Tours that claimed they treated their elephants humanely. Only when we arrived on our rafting and elephant bathing tour did we notice the use of bull hooks, chains, and the lack of natural surroundings these elephants had to live in. These are things that most tourists wouldn't notice, but we had visited the Elephant Nature Park a few days before and knew what to watch out for.
Other common and questionable animal rights issues are the tiger kingdom in Chiang Mai, where the tigers seem noticeably drugged so tourists can swarm and take photos lying with them, and the locals who walk around with monkeys and other animals for tourists to take pictures with.
Just remember, many of the people in these countries are willing to do just about anything to make money, so before you opt to get involved with one of these tourist activities, do your research beforehand.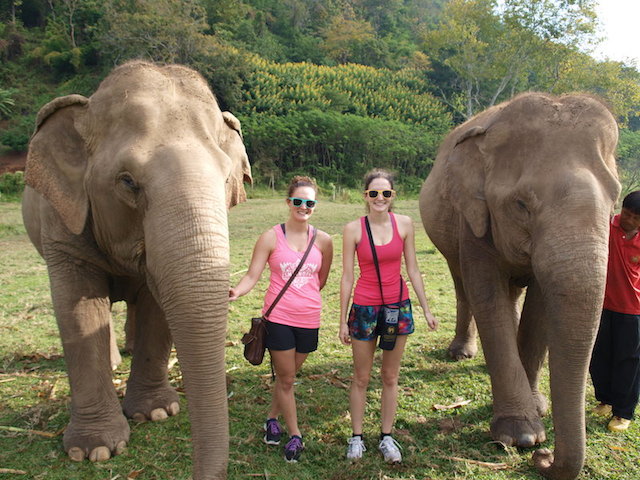 10. Renting jet skis and motorbikes
Within any country in Southeast Asia it is easy to rent just about anything, especially motorbikes and jet skis but it is crucial to keep a few things in mind. Before signing any release and deciding to take off down the road on your rented motorbike, read all of the terms and conditions. Often hidden within these contracts there are lines about damage, and what insurance may cover.
One tip is to take a photo of the motorbike/jet ski before you take it out and ride it. This way if the company tries to frame you for damage that was already on the bike before you rode it, you have proof!
Southeast Asia Travel: Knowing These 10 Things Made My Trip So Much Better
Related Reading
Solo Travel Southeast Asia: Staying Safe on the Overnight Train
Have you traveled to Southeast Asia? Email us at [email protected]pinkpangea.com to share your experience and advice with the Pink Pangea community. We can't wait to hear from you.