Cooking in Thailand with Food Allergies: A Conversation with Erin Smith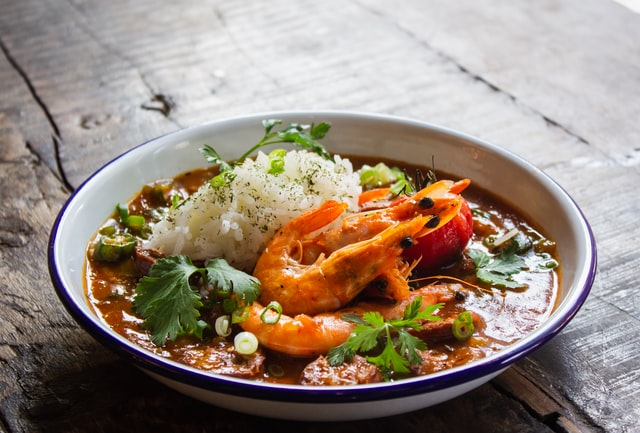 Erin was concerned that her food allergies might spoil her enjoyment of Thai food, but she was not disappointed with the cooking class she attended. Here's a glimpse into her experience.
Tell us about yourself! What do you do when you're not traveling the world? Where do you live? What made you decide to travel to Thailand?
I am a New Yorker that recently relocated to Santa Cruz, California. I write Gluten-Free Globetrotter, a website dedicated to traveling with celiac disease and on a gluten-free diet. I also run a consultancy for gluten-free businesses. I was determined to push myself far out of my comfort zone so I booked a solo trip to Thailand in 2013.
What kind of cooking class did you take? How long was it, and where was it held?
I took a cooking class at Baan Thai Cookery School in Chiang Mai, Thailand. This 4-hour-class started included a shopping trip and five-course meal. The school's address is Baan Thai Cookery School, 11 Rachadamnern Rd, Soi 5 T.Sriphoom A.Muang, Chiangmai 50200 Thailand
Did the cooking class include any extra activities, such as a visit to a marketplace or a restaurant?
This class started with a pick-up at my guest house in Chiang Mai, where I met fellow classmates from around the world. We walked to the local market to buy Thai vegetables to prepare with our meal. For each course, we moved from the dining table back into the kitchen. It was so much fun to learn about traditional Thai meals, ingredients, and meal preparation and then enjoy my meal with others. We each took home a recipe book and I went back to the market to buy the traditional Thai spices we used in our meals.
What did you learn? What were your most memorable experiences? What were the biggest disappointments?
This class was a wonderful way to spend an afternoon learning about Thai cuisine and meeting friends from around the world, while eating a delicious meal. In addition, as someone who must eat gluten-free and that also has a shellfish allergy, it was very helpful to see exactly what was going into each of my dishes. I had a translation card that stated in Thai what foods I needed to avoid, and the school took my requests very seriously. They helped me navigate Thai sauces in the kitchen that might not be ok for me to eat. This was a huge plus!
My most memorable experience was cooking in a traditional Thai kitchen with Thai ingredients while eating with people from around the world. I will never forget the couple I met, who were living in Papua New Guinea! They had some crazy travel stories to share with us all. I also liked the quick friendships we made as fellow travellers, and I even went out after the class with some of the other attendees.
I was not disappointed with any part of my day.
What do you wish you knew before you went?
As someone with food intolerances and allergies, it might have been helpful to know the exact menu before I left. Then again, I did do a lot of research to make sure this particular cooking school could accommodate modifications.
Would you recommend other women travellers take this cooking class?
I would definitely recommend this class to anyone. It is in a centrally-located part of Chiang Mai and includes transportation, which is a plus. Everyone at the school was friendly and everyone participating in the class was there because they wanted to be there. I highly recommend this to anyone traveling to the area!