Travel to Bali: In Conversation with Teri Potts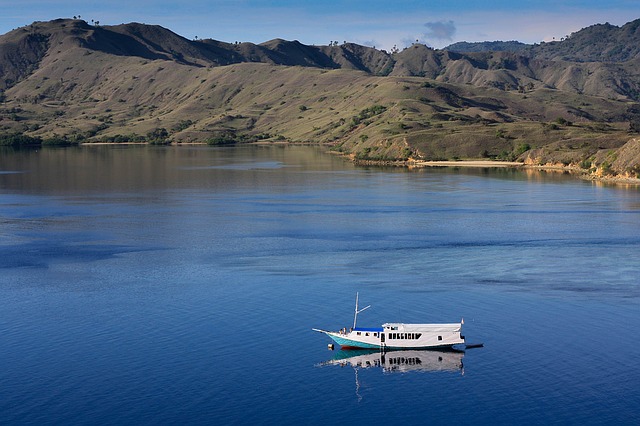 This month, we're interviewing women from all over the world and asking them about their experiences traveling to Indonesia. We had the privilege of speaking with Teri Potts about her experience traveling throughout Bali. Here's a glimpse into our conversation.
Tell us about yourself! What do you do when you're not traveling the world? Where do you live? What made you decide to travel to Bali?
I am the owner of TL Travel Luxury Custom Travel based in Alberta, Canada and so when I am not traveling the world I am at home in Canada planning world travel for others. My most recent destination was Indonesia (for the fourth time) and I can't say enough about the unique landscapes and culture there.
I often travel to countries for my work based on high demand from travelers or traveler recommendation, but Indonesia is an amazing place to adventure and unwind for my own pleasure.
How long did you go for? How did you spend your time?
My latest trip to Indonesia was just to spend a couple of weeks exploring more on the island of Bali. A lot of travelers head to Bali for the cities of Kuta or Ubud, but there is so much more to Bali if you adventure just a few hours from Kuta in any direction really. I spent my time learning more about the local culture, learning the language and touring the North-East with its temples, black sand beaches and volcanoes.
What were your most memorable experiences? What were the biggest disappointments?
My most memorable experiences involved getting to know the people there. Far too many travelers arrive in a country to tick a certain number of excursions off of their to-do list but don't always take the time to have a couple drinks with the locals or chat with their driver about what life is like for them there. Locals can always recommend the best beaches, best temples, and best food and drink so a quick chat can go a long way to enhance your experience.
When I am on vacation I don't want it to feel like the same old stuff in a new country so tourist attractions like Waterbom Water Park & Bali Safari and Marine Park always feel like the biggest disappointments to me.
What do you wish you knew before you went?
Always research what holidays, festivals or religious ceremonies are happening during your stay. It seems that there is always something going on somewhere in Indonesia and these events can make or break your trip.
You may find yourself traveling during a festival full of amazing food, live music and markets OR you may find yourself spending three days of your week away in a city where nothing is open. Do your research and don't let their holidays ruin yours.
Any favorite restaurants/hotels/hostels/sites you'd like to recommend? Tell us what made them great!
If you are looking for off-the-beaten-path luxury with stunning ocean views, I recommend checking out The Griya Villas & Spa in Amed, or for luxury under $100 & some great surf Hotel Komune in Keramas is another great option that won't break the bank.
Is there anything that women specifically should know before they travel to your destination?
When visiting temples throughout Indonesia it is important that women cover their knees and shoulders (a sarong and scarf will usually do) and do not enter if they are menstruating or have given birth within six weeks of their visit. Similar rules apply to hikes and guided tours through spaces that are considered holy so again, it is important to do a little research before you make your plans.
Travel to Bali: A Conversation with Teri Potts
Related Reading
Have you traveled to Bali? How was your trip? Email us at [email protected] for information about sharing your experience and advice with the Pink Pangea community. We can't wait to hear from you!