48 Hours in Bali for Every Type of Traveler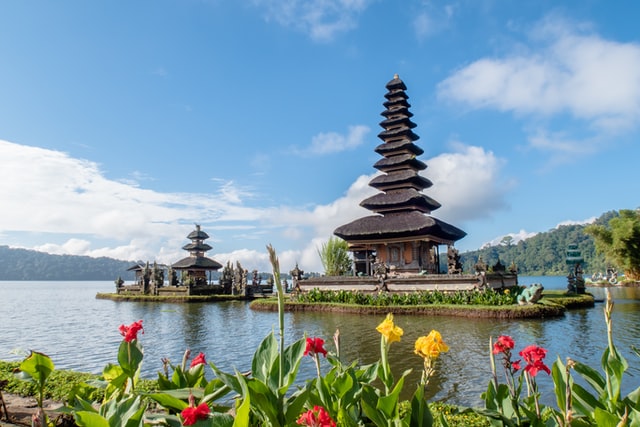 Congratulations! You have 48 hours on one of the most unique topical island the world has to offer. If two days later you actually manage to get yourself back in that queue at airport security, well then my friend, you deserve a medal. You're stronger than the rest of us who came for a few weeks and never quite managed to leave.
48 hours. The second your feet hit the tarmac at Ngurah Rai expect about an hour to get through immigration, customs and baggage. 47 hours. Factoring in the two hour arrival time before that flight out, you may or may not miss and the hoard of traffic you'll battle to get there, we're down to 44 hours.
No matter what type of traveler you are, 44 hours doesn't allow for much time to fuss around so it is imperative to be picky and proactive. In order to minimize time spent resolving logistics, a few sample itineraries have been organized by interest to allow for a stress free experience.
48 Hours in Bali for Every Type of Traveler
48 Hour Challenge – The Adventure Itinerary
Realistically, the probability of completing this itinerary is slim as an incredible amount of self-control will be required to stick to the time schedule. Nevertheless, if settling is not an option and adventure is what you're after, bring that sleep-when-you-die attitude and get ready to traverse some of Bali's most unique enchantments.
First stop, Amed. Ideally you'll want to make this overland haul during daylight as the three-hour drive from the airport boasts incredible views of dense vegetation and pristine rice terraces undisturbed by tourists. If you have time, make a quick detour to bukit asah bugbug for a chance to stretch your legs and appreciate the stunning seascape.
Warning, it's not easy to find and it looks completely different in the dry season. This hidden gem offers a unique bird's eye view of virgin beach and the distant Nusa Penida against a brilliant backdrop of dramatically serrated cliffs, which form Bali's eastern coastline.
There is a wide range of accommodation options in Amed that suit every budget. A personal recommendation would be Imbuh Villa and Resto. The rooms are beautifully rustic with lovely, uninterrupted views of the ocean at incredible rates.
Don't miss the Japanese shipwreck just a few meters offshore and the magnificently vibrant coral gardens just a walk down the hill from Imbuh Villa and Resto.
After snorkeling in the Gilis, Menjangan Island, Lovina and Nusa Penida, I found that Amed hosts some of Bali's most spectacular snorkel spots. You can hire a boat or swim out from the beach. Don't miss the Japanese shipwreck just a few meters offshore and the magnificently vibrant coral gardens just a walk down the hill from Imbuh Villa and Resto. Be aware that the currents are strong at the shipwreck and the best time to go is in the morning.
At some point during the day, be sure to organize the sunrise trek up Mount Batur for the next morning (pick up will be between 1am and 2am), inquire about visiting the Batur Hot Springs post hike, and try to finagle getting dropped off afterwards down in the Kuta area in an effort to minimize transport costs and time spent driving all over the island of Bali. Don't be afraid to negotiate, you never know unless you ask!
As the sun moves to the west and the afternoon expires, grab some snacks and your favorite refreshment (goon bag of Plaga anyone?) and head to the viewpoint on the hill to watch the sunset melt behind the imperial Mount Agung.
For the sake of continuing our journey, let's assume you made it up and down Mount Batur, were able to indulge in the hot springs, successfully organized a ride back down south and now we're ready for phase two of the adventure itinerary: the bukit peninsula. Renting motorbikes to explore the peninsula is ideal as traffic can be horrific but hiring a driver works just as well. (You can also negotiate an ojek or download the gojek app.)
Either have a go at visiting a few of the amazing beaches the peninsula has to offer or head straight to Padang Padang or Blue Point Beach, find a boulder to shack up next to and catch some z's. Set your alarm for 4:30pm and make your way to the Ulu Watu Water Temple for the kecak fire dance at sunset. Be prepared for the monkeys. These cheeky manipulators know how to operate and will pinch the sunglasses off your head before you can say "selfie."
Salty Hair Don't Care – The Beach Lover's Itinerary
If you came to Bali for the beaches then this itinerary is for you. I won't even begin to pretend I know a thing about the technicalities and conditions for surfing so know that this itinerary is strictly created from a professional beach bum's perspective. There are two seasons in Bali, the rainy season and the dry season. The tides change depending on what time of year it is and greatly impacts which beaches to go to.
Unfortunately the harsh reality is that during the rainy season the beaches on the west side – Kuta, Legian, Seminyak and sometimes all the way up to Canggu are absolutely filthy. Piles of washed up garbage drench the coastline and the water becomes a warm silty grit. You can still relax on the beach and people do swim but consider yourself warned. If you visit Bali between mid-November and April consider checking out the beaches on the east side.
If you visit the Island of Gods during the dry season, between May and October, then head to the bukit peninsula.
Serangan is a beautiful beach with an eccentric marine life habitat that is best for swimming at high tide. Further up the coast are the luxury beaches of Sanur and the less busy Keramas and Masceti beach. Consider basing yourself at the brand new Barn N Bunk hostel where you can enjoy wonderful organic food, stunning views of Mount Agung and a three minute walk down to the enchanting Masceti beach.
If you visit the Island of Gods during the dry season, between May and October, then head to the bukit peninsula. Stay at Swami's on Bingin beach, rent motorbikes and explore Padang Padang, Blue Point and Green Bowl beach. Note that all of these locations have a lot of stairs, with Green Bowl being the worst… or best bum workout?
If there's time, consider exploring the beaches of Canggu as well, specifically Old Man's or Echo beach. Canggu radiates yogi backpacker vibes and is buzzing with stunning rice paddies and epic beaches that are lined with beautiful people.
Ommm – The Rice Fields and Chill Itinerary
Eating Praying Lovers: this one's for you! Everyone comes to Bali to go to Ubud and for good reason, the food is unbeatable, massages are top notch and the small town is brimming with creativity and culture. Check out Sania's House Bungalows for an amazingly affordable and intricately unique stay located in the central art market.
Once you step through the decorated entrance, the hectic riff raff of the market dissipates and you will find yourself mesmerized by the stunning Balinese architecture, the exotic chatter of the birds and the relaxing sound of the omnipotent fountains churning the waters of the secluded pool.
From here, you can organize yoga classes, cooking classes, explore the shops, cafes, and spas and venture to the Tegalalang Rice Terraces. And of course, what would a trip to Ubud be without getting robbed or felt up by a mischievous monyet or five in the infamous monkey forest.
If you're interested in getting off the tourist path opt for Sidemen. Sidemen is a majestic undiscovered masterpiece tucked away amongst lush green jungle and rice terraces. There are a few accommodation options; I share our discovery of Villa Sing Ken Ken with reluctance because it was that amazing we wanted to keep it all to ourselves. With premium hospitality, brand new facilities and the most epic infinity pool, your camera roll will be full in no time with Instagrams so aggressively zen it actually hurts.
Do Not Disturb – The Luxury Itinerary
If you got it, spend it! If the authentic Balinese experience just doesn't interest you and you want to spoil yourself rotten with upscale amenities, check into one of the many fabulously posh resorts in Nusa Dua.
Once you enter into this magnificent bubble, the perfectly manicured lawns (What?! There's grass in Bali?), elegant architecture of upscale shops and calm turquoise waters full of banana boats and parasails will have you pinching yourself wondering if you're still in Indonesia. Fruity welcome drink and a warm face towel, yes please!
I Heart Engine Room – The Party Animal's Itinerary
Step One: put yourself into proximity by booking into a place in Kuta, Legian or Seminyak. Step Two: find a coco mart and get it started. If it's a day of the week that ends in 'y' the clubs on Legian Street will be bumpin'. After a day soaking up the sun, grab your mates and head to Alleycats on Poppies Two. With long community style tables, trays of Red Bull vodkas and every breed of backpacker, you'll have seventeen new friends from four different continents in no time.
On Wednesday evenings, there is a beer pong competition at Old Man's in Canggu. This turns into a massive dance party that is worth the twenty minute journey from Legian. Organize an ojek and stop at La Favela in Seminyak on the way home. The Salvador Dali-esque clocks that decorate the dimly-lit rustic rooms display all different times reinforcing that there's no need to know what time it is. Enjoy the company, dramatic strobe lights and dance the night away.
Saturdays are for the Padang Padang Beach Party, weather permitting. Be sure to book accommodation and stay in the area because Padang Padang is a long way from Kuta. The steep descend down the winding stairs opens up to a stunning natural arena created by massive cliffs. Deep hues of red blue and yellow lights dance around the night while the incredible reggae set jams until the early hours of the morning.
If it's Sunday you have a very difficult choice to make: Singlefin or Deus. Singlefin is located on the cliffs of Blue Point Beach in Ulu Watu with an unbelievable view of the open ocean. Singlefin is the best place to watch the sunset – if you can score a spot on the railing. Sundays get extremely crowded and morph into one of Bali's best Sunday seshes.
Deus is located in Canggu just up the road from Echo Beach and its cool factor is undeniable. You want to hate it but you can't. Deus is a custom motorcycle and surfboard shop that has an intricate art gallery that features local artists, a small lawn area with live music and a half pipe for skateboarding out back. It's a magnet for the high-waisted shorts, hipster surfers and the ever-so-sexy man bun population.
Uber and gojek are strictly prohibited in Canggu so options for getting home include paying tourist prices for an ojek or transportation provided by Deus. Go to the register at the bar and there is a menu with set prices for transport – all of which I found pretty reasonable. After a few minutes, a pimped out old school car will pick you up in front and you'll be on your way!
These guides offer a brief exposure to some of Bali's best attractions. The adventures are overwhelmingly endless and there is an incredible range of things to do on this little island so take the time to plan your 44 hours accordingly. With so many layers of adventure, culture, and luxury, the exotic beauty and lunacy of the island of the Gods will leave your mind buzzing with a mystical fascination unmatched by any other vacation destination on the planet.
48 Hours in Bali for Every Type of Traveler
Related Reading
48 Hours in Bali for Every Type of Traveler
Travel Bali: A Conversation with Elen Turner
4 Bali Scams You'll Want to Avoid
Bali Travel: A Conversation with Kaytia King
Travel Bali: A Conversation with Lauren Jarman
Living in Indonesia: Beyond the 'Eat Pray Love' Destination
Have you traveled to Bali? Email us at [email protected]pinkpangea.com to share your tips and advice with the Pink Pangea community. We can't wait to hear from you! Top photo by Unsplash.