Travel Bali: A Conversation with Elen Turner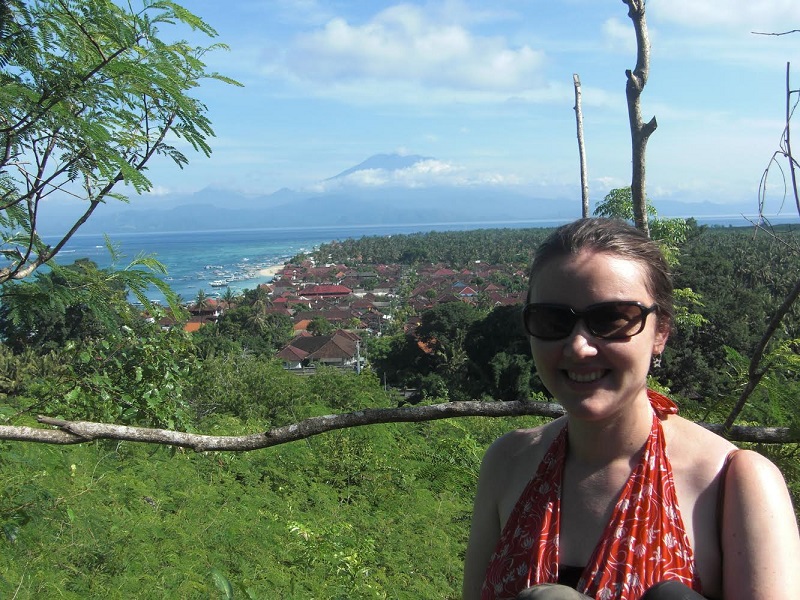 In Travel Bali, Elen shares what it was like snorkeling in the ocean, what budget travel in Bali looks like, and the challenges of Bali transportation.
Tell us about yourself! What do you do when you're not traveling the world? Where do you live? What made you decide to go to Bali?
I'm an editor and sometimes writer, and I plan my life trip-to-trip! I was born in the UK, grew up in New Zealand, studied in Australia, worked in Japan and Nepal, spent time in India and the Czech Republic and am currently living in western New York. I am happiest when traveling, living and working in new places and learning about the world.
How long did you go for? How did you spend your time?
I went to Bali in 2011-12 when I was living in Australia. It's a very popular holiday destination for Australians, so there are lots of affordable flights to Bali and Indonesia from Australia. I traveled with my partner, and we spent three weeks in Indonesia- 10 days in Java, which is west of Bali, and 10 days in Bali itself. We were students at the time, so we chose Bali because it was cheap.
We traveled overland from Yogyakarta in Java to the eastern-most point of that island, then took the short ferry ride across the water (which was rowdy with a group of high school kids on a class trip, all smoking!) to the western-most point of
Bali
.
What were your most memorable experiences? What were the biggest disappointments?
We hadn't booked all accommodation before arriving, and it was just after Christmas so it was peak tourist season. We were avoiding the most touristy parts anyway, though. We spent a particularly terrible night in a dingy hotel in Java that featured both mice and cockroaches; they had provided one small towel for the two of us, but when we went and asked for a second towel we were told: "One room, one towel."
After that, we were ready for a little bit of luxury, and in Bali, that is entirely possible on a small budget. The first place we turned up at in Pemuteran, without a booking, we got a private luxury villa with a swimming pool for less than $30. Backpacker luxury.
The west and north coasts of Bali have black volcanic sand, so they don't look as appealing as the white-sand beaches further south. But there are far fewer tourists in those areas, and the tourist infrastructure is still well developed with hotels, restaurants, excursions and so on. One of the most memorable experiences was snorkeling off the west coast of Bali. The water was as warm as a bath, the colors of the fish and sea life were astonishing, and we had a guide swimming with us and pointing things out, including a turtle!
But for goodness' sake, don't forget to apply sunscreen EVERYWHERE! I was wearing a bikini, quickly slapped a bit of sunscreen on here and there before jumping into the water, and the bumpy bus journey to Ubud the next day was excruciating. I think I still have tan lines.
What do you wish you knew before you went?
I have traveled a lot through India, where the public transportation is excellent: extensive, cheap, scenic, fun, relatively punctual, and will get you from A to B with minimal fuss. I thought the same would be the case in Bali, but it wasn't.
This was one of the least appealing aspects of Bali as a budget tourist destination: you either have to hire your own scooter or car (neither of us had full drivers' licenses, so we didn't want to do this), catch expensive hotel shuttles between destinations (which we did once, and the driver was two hours late) or take the slow, uncomfortable and inconvenient buses that don't cover much of the island. If I was to go to Bali again I would probably want to hire a scooter.
Any favorite restaurants/hotels/hostels/sites you'd like to recommend?
The three places we stopped at were the west coast, Ubud, and an island called Nusa Lembongan off the south coast. Ubud is very touristy and busy but still very charming and worth pushing through the crowds. It is a little cooler there. Plus, there are beautiful rice fields and hills to see and cultural performances to watch. We also did a lovely bike tour. The food in Ubud is spectacular, especially for vegetarians: a bit like Indian food, and bit like south-east Asian. I would happily eat Balinese food every day!
Nusa Lembongan off the south was beautiful, with white sand beaches. We did some snorkeling there too, but it was less sheltered than on the west coast. My partner got ill there so that limited the visit (something he ate I guess). Foolishly, we didn't have many medications with us and couldn't find what we needed on the island. Thankfully, some other travelers helped us out.
Bali has somewhat of a bad reputation in the Antipodes as an Australian party place, but this is really only a very isolated patch of the island (Kuta, in the south) and it's very easy to avoid. If you like all-night raves and cheap drinks, you might want to check Kuta out.
What's next on your travel list?
Now that I've just relocated to Western New York, it's unlikely I'll be visiting Indonesia anytime soon. Next on my list? I haven't even begun exploring New York state yet, but Central America is calling.
Travel Bali: A Conversation with Elen Turner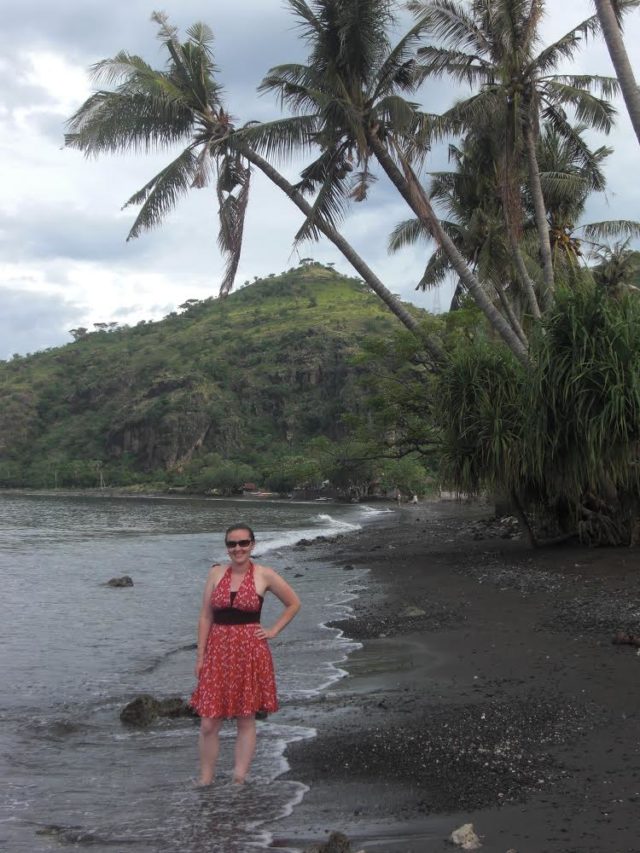 Travel Bali: A Conversation with Elen Turner
Related Reading
48 Hours in Bali for Every Type of Traveler
Have you traveled to Bali? Email us at [email protected]pinkpangea.com to share your tips and advice with the Pink Pangea community. We can't wait to hear from you!
Travl Bali: A Conversation with Elen Turner photo credits: Elen Turner.