Travel India: A Conversation with Gloria Apara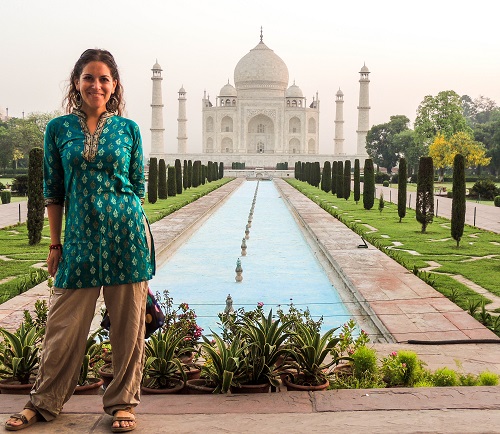 In Travel India, Gloria tells about her 10 days at a meditation retreat and her experience with food poisoning.
Tell us about yourself! What do you do when you're not traveling the world? Where do you live? What made you decide to go to India?
I'm from Chile and I'm here spending few months with family. When not traveling I provide therapy and tour the city. I help travelers to experience the city with a local.
I went to India because I had been dreaming about traveling there for my whole life! It was a great experience. The image many people and especially women have about the country is so much different than the reality. I was happily surprised by everything there–the amazing people, incredible landscapes and cities — and it's much safer than I ever thought.
How long did you go for? How did you spend your time?
I traveled through India for three months. My time was spent taking train rides, eating amazing food, taking long walks, photographing, and talking with many people. I spent many hours researching, writing and editing pictures for my website too.
I spent 10 days in a Vipassana meditation course, so I was meditating almost 10 hours a day. I never thought it would be so hard to sit for a whole hour! I must admit that I wanted to quit several times, but I finished. Seeing elderly people attend the course (as they do every year!) gave me the courage to keep going when I was not so happy to be there. It was one of the hardest but most rewarding things I've ever done.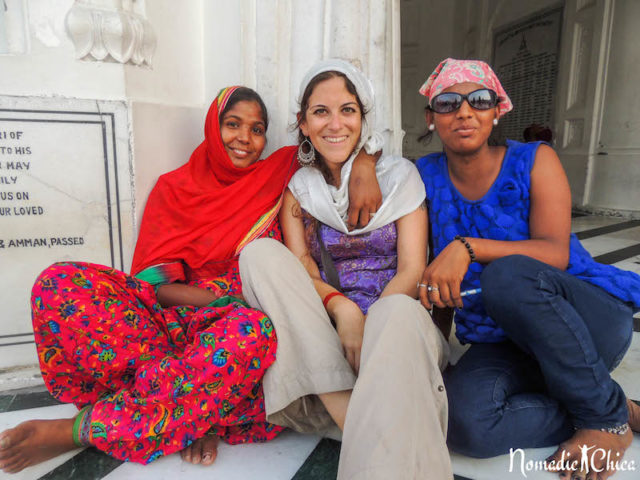 Any favorite restaurants/hotels/hostels/sites you'd like to recommend?
My favorite places were Varanasi, Jaisalmer and McLeodganj (Dharamsala). They're very different from each other and each have so much beauty to see, activities to do and different cultural traditions.
I recommend you try momos in Dharamsala! Walk around the lovely streets inside the fort in Jaisalmer, and see the surrounding areas which are also beautiful! In Varanasi definitely take an early morning boat ride through the Ganges river that is sacred for Hindus.
What were your most memorable experiences? What were the biggest disappointments?
One of the most amazing experience I had was attending a conference given by the Dalai Lama in McLeodganj, Dharamsala. Synchronicity works and he took pictures with everybody!
My biggest disappointment was the food. I've had much better Indian food outside India. You can't trust street food. I am a big fan of street food and when I was eating with locals I was fine, as they know where is safe. When I adventured out by myself, I ended up sick for a month. I was already used to street food in Thailand and not being able to try everything was a little disappointing.
What do you wish you knew before you went?
You should really avoid east India during summer time. It was really hard to travel because of the heat. I really wish I had a better image of the country before. I would probably have traveled there many years ago!
What's next on your travel list?
I plan to cover Chilean Patagonia at the end of this year when the weather is better, and I'll travel to Europe and Africa next year.
Travel India: A Conversation with Gloria Apara
Related Reading
Have you traveled to India? How was your trip? Email us at [email protected]pinkpangea.com for information about sharing your experience and advice with the Pink Pangea community. We can't wait to hear from you.
Travel India: A Conversation with Gloria Apara photo credits: Gloria Apara photo credits: Gloria Apara.