5 Must-See Places in South East Asia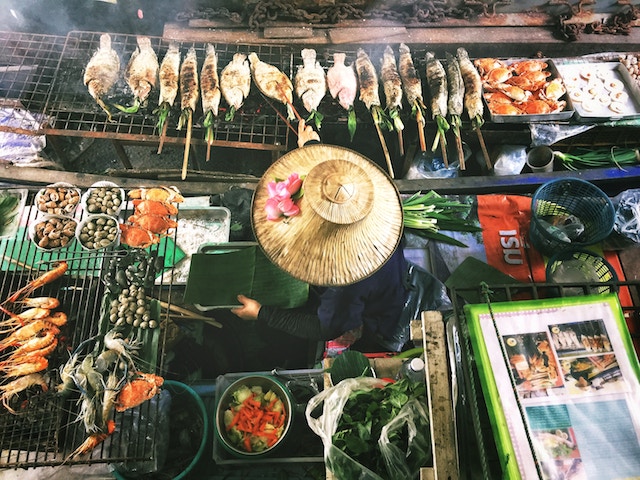 There are many reasons to love South East Asia: the natural beauty, the shopping, the delicious food and the varied cultures… Here are 5 highlights of South East Asia that all travelers should aim to visit at least once in their lifetime.
5 Must-See Places in South East Asia
Bangkok, Thailand
Bangkok is famous for its vibrant street life and amazing Thai massages. But the city is also home to some amazing temples, palaces and architecture. Must-visits include the Grand Palace, Lumphini Park, Jim Thompson House, Vimanmek Mansion, Safari World, and Queen Saovabha Memorial Institute.
If you want to explore your spiritual side or just want to admire the temple architecture of Bangok, you must visit Wat Pho Temple, Wat Phra Kaew Temple, Golden Buddha Temple, and Wat Arun (The Temple of Dawn). Bangkok is also popular for shopping, and has amazing nightlife, too. You are sure to have a great time in this amazing city in South East Asia.
Krabi Islands, Thailand
While in Thailand, head to the Krabi Islands, which lie to the South of the country. They are perfect for a relaxed holiday, with abundant greenery, turquoise sea and white sand. The main islands are the Phi Phi Islands, James Bond Island, Four Islands and Hong Islands. The Krabi Islands are perfect for both backpacking and a family holiday , which has a number of sacred sites which are covered by almost all Thailand tour packages.
Island-hopping throughout the Krabi Islands is fun. Be sure to visit the Wat Tham Seua (Tiger Temple) for its jungle cliffs and magnificent limestone caves, the Emerald and Blue Pools of Sa Marakot, the enormous limestone cliffs of Railay Bay, and the hot spring waterfall in Khlong Tom.
And of course, the most amazing beaches you are ever likely to see. Adventure sports are also possible, like snorkelling, climbing, rafting, and caving.
Singapore
This city-state, next to Malaysia, is modern, developed and luxurious, but still preserves its Asian culture and charm. From young children to adults, everyone can find something to do in this island city.
When it comes to sightseeing, you must not miss the Merlion (a famous Singapore icon), the Singapore Flyer (from where you can get a panoramic and bird's eye view of the city), Marina Bay, Chinatown, and the Statue of Raffles. For nature lovers, there is a night safari, where you can watch nocturnal animals in their natural setting.
For adventure lovers, there are various adventure theme parks. Don't miss Sentosa Island, which was primarily built for entertainment purposes. There you can find Universal Studios, Underwater World and Dolphin Lagoon, Sentosa Broadwalk, Butterfly Garden and other exciting attractions. As well as these exciting attractions, Singapore is home to pristine beaches, and excellent shopping can be done in Little India, China Town, or the Singapore Night Market.
Bali, Indonesia
Bali is an island blessed with picturesque landscapes and pristine beaches. The people of Bali follow Hinduism, so many beautiful temples are to be found there. Tanah Lot Temple, Besakih Temple, Uluwatu Temple are some of the must-visit temples in Bali. Some other places you must visit in Bali include the green Tegallanlang Rice Terraces, Ubud Monkey Forest, Kintamani and Mount Batur, and the Bali Safari and Marine Park. Bali is also famous for water sports like scuba diving and snorkellin.
Kuala Lumpur, Malaysia
Kuala Lumpur is the capital city of Malaysia. It combines the modern with the traditional: tall buildings and steely structures sit alongside beautiful temples caves. One of the iconic structures of the city are the Petronas Towers, which are the tallest twin towers in the world. They are 88 floors high and are connected by a bridge on the 41st floors. Visitors can go on the 86th floor observation deck.
Another place that you must visit in Kuala Lumpur is the Batu Caves. This is one of the holiest places for the city's Hindu population. The huge limestone caves are spiritually important, and are really worth a visit. Some other places of interest are the Kuala Lumpur Bird Park, Aquaria KLCC, Chinatown, and Menara Kuala Lampur. Kuala Lumpur is also great for shopping, as it has several shopping malls and interesting local markets.