Making Friends While Traveling: 3 Types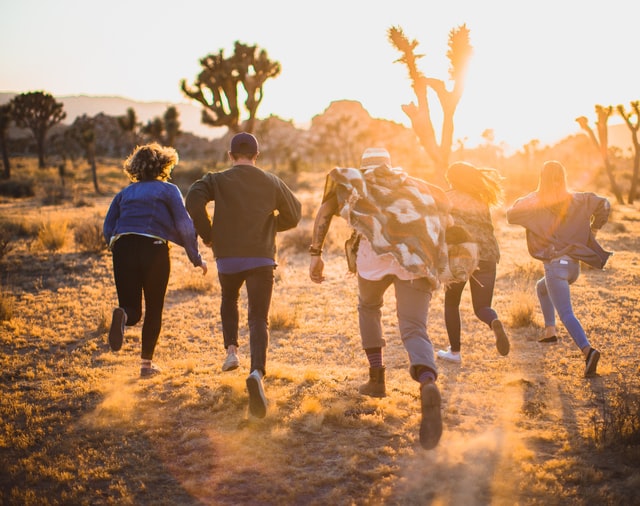 You meet all sorts of characters while traveling our weird and wonderful world. Encountering such people can help you to learn to embrace people's differences, rather than judging them for them. Here are three friends you're bound to make during your travels.
Making Friends While Traveling: 3 Types
Friend #1 is the Bear Grylls
They're up at the crack of dawn, ready to seize the day with their pre-packed rucksack, reusable water bottle, and sensible walking shoes. You're in awe, but you're also exhausted after spending the day with them. You want to hit snooze; they want to hit the mountains. But they bring out the best in you, and you experience things you wouldn't have considered before. You replace your comfortable routine for an alternative one, and you can only reap the benefits.
Friend #2 teaches you not to be judgemental
A great thing about travelling is that it throws you together with people you'd never meet back home, or even choose to spend your time with. Yet there you are in the hostel social area with them, taking them to a quiet cafe you passed the day before, or trying to hail a taxi with them on a busy street. I learnt that appearance isn't everything, both in person and on social media. You can hold real conversations with Friend #2, and you get along pretty well, which is the most significant thing of all.
Friend #3 is the where have you been all my life? friend
No sooner have you met them, you've been dubbed the Troublesome Duo and have become inseparable. At the end of a night out, she's trying to open the lock as you're attempting to crawl through the barely-open hostel door that's been closed for the evening and you're both in hysterics whilst doing so.
This friend is who you share your deepest, darkest secrets with, from not shaving your legs for three months to the fact that you're not really enjoying the city you're in at the time. They're who you indulge your guilty pleasures with, such as going to a Starbucks rather than somewhere local. Friend #3 is that friend who you can pick up where you left off with when you meet up again, somewhere else in the world.
Top image by Unsplash.