How to Choose Between Hostels, Airbnb and Couchsurfing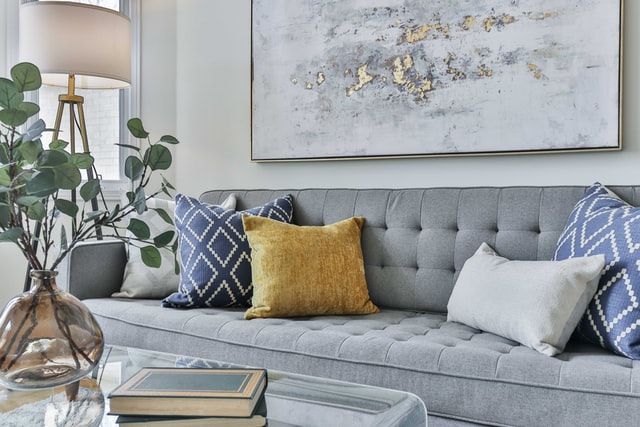 When planning your first overseas trip, determining what accommodation is right for you can be tricky. Whether you couchsurf or stay in hostels, hotels, or Airbnbs—all housing options have the potential to become a dream or a nightmare.
I'm delving into the pros and cons of accommodation choices to aid you in your travel planning:
How to Choose Between Hostels, Airbnb and Couchsurfing
Hostels are awesome because:
They are cheap
.
If you're going on a long trip and/or pinching pennies, hostels are one of the best options. For the budget traveler, you can stay in a dorm room with anywhere from 3-17 other people (bring earplugs!). If you value your privacy a bit more, most hostels also offer single rooms which will be slightly more expensive, yet still cheaper than a hotel.
They are social.
I have never in my life sat at a hostel bar or common room and not met a new friend. This is really crucial for the solo traveler because it offers companionship without obligation. You can have a drink with someone in the early evening at the hostel, have dinner at a local restaurant that night and explore the city with them the next day. Then you get to say goodbye to them. It's essentially a nail and bail with the option to stay friends.
Hostels are awful because:
They can be filthy
.
I have stayed at hostels that were nicer than many hotels, and I have stayed at hostels where hookers go to die. I once woke up in the middle of the night with the girl from the bunk above me cuddled next to me in my bed. When I asked her why she was there, she replied, "I threw up in my bed so I have to sleep in yours."
The gap-year crowd gets old
.
I love young people. I have met novice travelers who have such a thirst for life and exploring with them helps me experience the world with their enthusiasm. That said, there's also a gap year crowd that is annoying as hell: young people who never leave the hostel bar, never engage with locals and prioritize a 24-hour-long state of inebriation above discovering a new part of the world.
There may be creepy people
I have absolutely zero problems sharing a dorm room with ten other people, regardless of age, gender, or sexuality. HOWEVER. Some people cross the creepy line (tube socks with crocs, transition lenses, metal detector on the beach kind of creepy) and there is no way to avoid them being on the bottom bunk and trying to tickle you in the middle of the night (Shout out to creepy David from Manchester!).
Airbnb is awesome because:
They are cleaner than a hostel and cheaper than a hotel
I'm not a big fan of hotels, only because they are more isolated and for me, boring. They are an excellent option for those who prefer a higher standard of comfort. I'm not a luxury traveler, so often times hostels better fit my budget and social goals. That said, for someone looking for the best of both worlds, Airbnb might be the answer. Airbnb is often less expensive than a hotel (and for two people to share one room in a house will probably be very close in price to two beds in a hostel). It allows you the same kind of home/hotel comforts, and if you have been staying in hostels for a while, Airbnb-ing it allows you to take a hot shower with good water pressure, a novelty while backpacking.
They bring you closer to the local culture
I've stayed at hundreds of hostels and hotels and I promise you, 99% of them are the same. Airbnb, however, gives you a more unique experience by allowing you to get an inside view of the local architecture, as well as to check out how people in that region decorate their homes.
They have social benefits
Airbnb can also offer similar social benefits as hostels but in a cleaner, less crowded capacity. On a recent trip to Norway, I stayed in a lovely private bedroom of a woman's summer home where two German girls were also staying. The evening of my arrival, the host opened a bottle of Prosecco and we all enjoyed it while chatting on the deck overlooking the fjord. That stay allowed me to meet new friends, exchange travel stories, and sleep in a comfortable clean room without hearing ten other people snoring.
Airbnb is awful because:
Basically anything can go wrong
I recently met a Canadian woman who stayed at an Airbnb in Costa Rica. The homeowner (who was present during the stay) was an ex-drill sergeant. She made all the guests wake up no later than 8am and make their beds. She also had a rotating schedule for which of the three guests would clean the bathroom on any given day. I have also heard stories of travelers who had problems retrieving keys from hosts and end up being locked outside for hours, as well stories of homes with varying degrees of filth.
Couchsurfing is awesome because:
It's free!
Do you literally have zero budget? Amazing! Couchsurfing is for you.
It's social
As with Airbnb, you get the opportunity to see a local's home. What's better, many Couchsurfing hosts interact with their guests a bit more, taking them out and introducing them to friends.
Couchsurfing is awful because:
Some hosts may "expect" a hookup
Okay, look. You have the agency to do whatever you wish with your body (YOU GO GIRL!) A heads up that in general, Airbnb is a bit more like match.com while Couchsurfing is more like Tinder, you know what I mean? Couchsurfing stories can end in hookups, and if that is your style then you do you! Recently, I have heard more and more stories of Couchsurfing hosts "expecting" a hookup; you are staying in their home for free, you "owe" them something. This is certainly not true of all Couchsurfing hosts, but it is something to keep in mind.
How to Choose Between Hostels, Airbnb and Couchsurfing. A version of this post was previously published on Marlena's blog Top Knot Travel. Photo by Unsplash.