In Conversation with Travel Blogger Monica Weintraub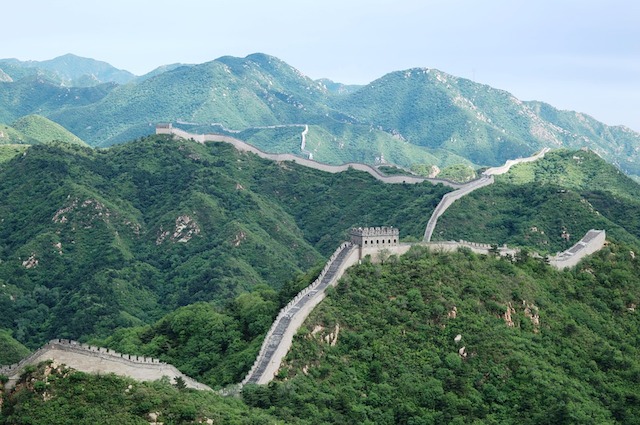 Blogger Monica Weintraub shares about her life in China with her blog Wok Like Me.
Tell us about yourself! What do you do when you're not traveling the world? Where are you from? Where do you currently live?
I'm currently in a strange place where I have two homes. My permanent home is in Beijing, China, where my boyfriend, my dog, and I live. We own an agency that recruits English teachers to China without all of the fuss and lack of transparency, while also working on some other start ups with entrepreneurs we meet in the city. My other home is where I currently am. That's Phoenix, Arizona. I was raised in the desert and am currently here for the holidays.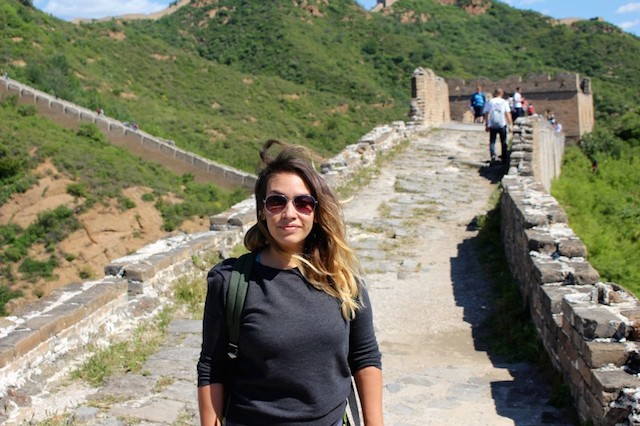 What first inspired you to start your blog? Since then, which destinations have you covered?
I had actually attempted starting a blog several times. I didn't necessarily have a focus, so I found myself regurgitating what other bloggers were already writing about. In fact, I started really focusing on my own original content when my boyfriend, our friend, and I began New Life ESL. There I could write about life in China, getting to China, what it's like being a teacher, and all things pertaining to such a career.
What is the main purpose of your blog? Is there a message that you're trying to convey to your readers?
My personal blog Wok Like Me is about a focus on travel, how to do it on the cheap, recreating the awesome food I eat while traveling, and also about keeping Beijingers in check about how to cook for themselves without spending a fortune.
What gets you into the writing mode?
I have to admit how lazy of a writer I am. I currently have about 100 unfinished drafts that I will probably never get to. When I am experiencing something like a really great meal, or hike, my head just starts spinning while I try to hang on to all of the adjectives I want to use to verbally recreate the experience. I'm not really someone that suffers from writer's block, it's just a matter of staying motivated and creating contact that keeps readers informed and engaged.
What are some exciting partnerships, connections, or opportunities that have come out of your blog?
Oh, man. I've been featured in magazines I'm a personal fan of, I've guest blogged for other writers I admire, I've been reshared by people I had no idea even read my work. I've had people recognize me for a specific article. It makes staying humble a real challenge, haha. Writing can take you so far. If there's something you are passionate about, you can write about it, and bam! You basically just created a career for yourself.
Is your blog a business? If so, what are some of the ways that you monetize it?
Writing for New Life is all business with a personal twist. A lot of businesses don't realize how important blogging is when it comes to getting potential customers. I almost wish I had sometimes never blogged for business, because in the back of my mind I know I am a slave to Google. I consider where I'll rank when I'm writing, vs. writing for people. Maintaining personality while trying to get Google's bots to pick you up is certainly a challenge, but I must admit there's nothing more satisfying when you rank on the first page!
My personal blog, Wok Like Me, will eventually be monetized. These days it's just too easy. Getting Amazon affiliate links, having affiliate banners from other blogs, etc. People who don't monetize their blogs are the real champions of the blogging world. There's just so much money to be made out there online.
What advice would you give to other women who are interested in launching a travel blog?
There's honestly nothing to lose. Writing has helped me in so many ways. Even if I don't publish an article after I've written and edited it, I have a lot of weight off of my shoulders for expressing my opinion on paper, even if it goes unread.
Travel blogging is incredibly saturated, so if you're going to get in on it while it's hot, you need a personal and creative twist to survive and maintain independence in such a competitive market. Think of travel + _________. If you're going to write about travel, try to incorporate one more element that compliments globe trotting to keep the experience unique for the reader.
A Conversation with Travel Blogger Monica Weintraub
Related Reading
A Conversation with 'My Life's A Movie' Founder Alyssa Ramos
Have you traveled to China? How was your trip? Email us at [email protected] for information about sharing your experience and advice with the Pink Pangea community. We can't wait to hear from you.
A Conversation with Travel Blogger Monica Weintraub photo credits: Monica Weintraub.