The Vacation Gals with Blogger Beth Blair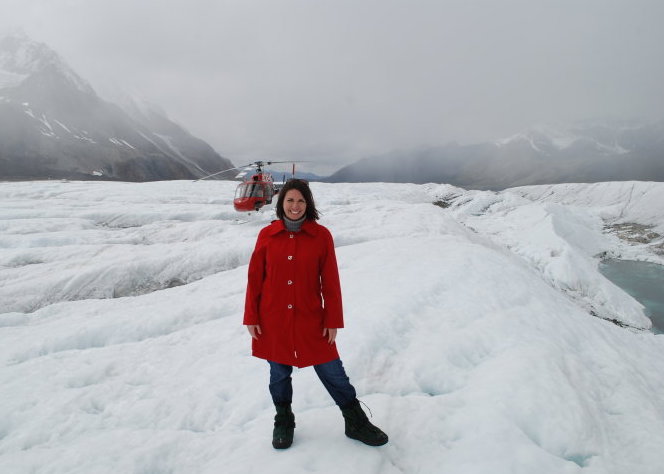 Today, Blogger Beth Blair shares her travel experiences with her blog The Vacation Gals. Here's a glimpse into our conversation.
Tell us about yourself! What do you do when you're not traveling the world? Where are you from? Where do you currently live?
My name is Beth Blair. I'm a married mother of three (ages 11, 10 and 1). We currently live in the Twin Cities, Minnesota. In my former life I worked in the airlines but now work from home. I am co-founder of The Vacation Gals, a freelance writer, and author of Break into Travel Writing (Hodder Education; 2012) and (coming soon) The Unofficial Guide to Mall of America (Unofficial Guides; 2016).
What first inspired you to start your blog? Since then, which destinations have you covered?
The three of us obviously love to travel and brought that passion online. We started blogging back when travel blogging was first starting to take off and have learned quite a bit along the way. We have since covered worldwide destinations, tips, events, and even health and fitness on the road.
Kara spent summer 2014 with her family cruising around Europe on Semester at Sea (study abroad program) and Jennifer and her family visited the Galápagos Islands. I have the youngest children of the three of us so it's no surprise my family has been visiting a lot of theme parks. Since my 18-month-old was born we've been to Disney World, Universal Orlando, Dollywood, and Hershey. We also recently took a nine-day cruise to the West Indies.
What is the main purpose of your blog? Is there a message that you're trying to convey to your readers?
Our blog has certainly evolved over the years. We recently had a site redesign and said goodbye to our cartoon selves. It's been said that with age comes wisdom and we're taking that saying to heart and using the blog to not only write about our adventures but also the things that make us happy at home. Everyday should be a relished—home or away.
What gets you into the writing mode?
Looking at pictures of my travels always puts me in the writing mood.
What are some exciting partnerships, connections, or opportunities that have come out of your blog?
Right now I am Culturell's Travel Expert. I'm having fun talking about healthy habits on the road.
We have also teamed with Expedia, American Express/Starwood Preferred Guest, Sage Hospitality, Starwood Hotels & Resorts, Resorts, Thermacare, Country Inns & Suites, and many others.
Is your blog a business? If so, what are some of the ways that you monetize it?
We are a business. We monetize by accepting advertising, sponsored posts, and other creative endeavors.
What advice would you give to other women who are interested in launching a travel blog?
The best advice is to not give up. Many people start travel blogs then get discouraged because they aren't making money right away or run out of things to write about. Also, don't ignore the importance of good images, social media, and and connecting with other bloggers. The travel blogging community is really fun and you can learn a lot from other bloggers. Most of all, be true to yourself.