FamiliesGo! with Blogger Eileen Gunn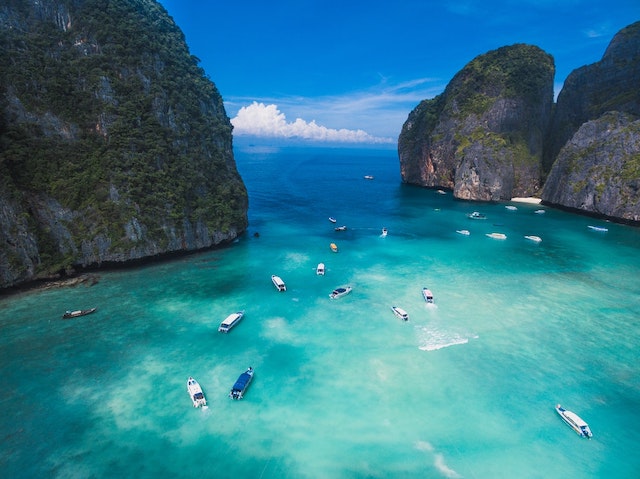 Tell us about yourself! What do you do when you're not traveling the world? Where are you from? Where do you currently live?
My home base is Brooklyn, NYC where I run FamiliesGo! And I fill my family's weekends with activities that take advantage of all the culture, diversity and fun that Brooklyn and NYC have to offer.
What first inspired you to start your blog? Since then, which destinations have you covered?
I launched FamiliesGo! because my husband and were fairly adventurous travelers before we had our child. Afterward, I couldn't find information on traveling with kids that was helpful and satisfying. Blogs written by one person didn't have the breath or authority we needed. Big guides like Frommer and Fodor were deep and authoritative, but their information for families was shallow and unhelpful.
The travel industry often interprets "family friendly" as made for kids, and it doesn't consider the parents or view the family as a diverse little group. So I launched FamiliesGo! to provide a resource for parents that would have more breadth and depth than an individual blog and would be built around the information parents need most to make good traveling decisions and plan vacations that the whole family would enjoy—not just the kids.
We cover "traditional" family destinations like the Disney Parks, Cape Code and the Outer Banks, NC, as well as more adventurous destinations. Two of our most popular blogs are about Palm Springs and Cambodia. We just did a blog about Panama.
What is the main purpose of your blog? Is there a message that you're trying to convey to your readers?
FamiliesGo! has 3 blogs and many other resources. They cover destination, travel advice and travel products and are written by our staff and guests. I want to provide parents with top quality, journalistic information. I want to help them plan vacations the whole family can enjoy together and that balances everyone's needs and interests. And I want families who are nervous about traveling with kids to be inspired to try and to be armed with the information they need to feel they can.
What gets you into the writing mode?
I love it when people say FamiliesGo! has good information and a lot of it. I love providing good information in a fun-to-read and easy to understand way. And I hope I help families to get out there and travel and to have more fun and to create better memories than they would without us.
What are some exciting partnerships, connections, or opportunities that have come out of your blog?
We have been developing our Twitter parties with brands like HomeAway, AllianzTravel and the Smithsonian. They have been a great way to understand how families travel—their choices, decision-making process and pain points. We have fun and share all kinds of great information with each other. And we connect brands with an amazing audience.
Is your blog a business? If so, what are some of the ways that you monetize it?
Yes, the Twitter parties are our main effort and we hope to announce some new partnerships in 2016 as well.
What advice would you give to other women who are interested in launching a travel blog?
Know why you are doing it and what you want to get out of it, and have a long time horizon. It's take time to establish your credibility with other bloggers and the travel industry. You also have to know what you mean by monetizing. Do you mean revenue that you can use to pay your rent or do you mean sponsorships that provide you with free or discounted travel? Many travel bloggers who claim to be monetizing their blogs are primarily doing the latter. The former is much harder and takes longer. So make sure your expectations are realistic.
Photo by Unsplash.