How to Budget Travel in Venice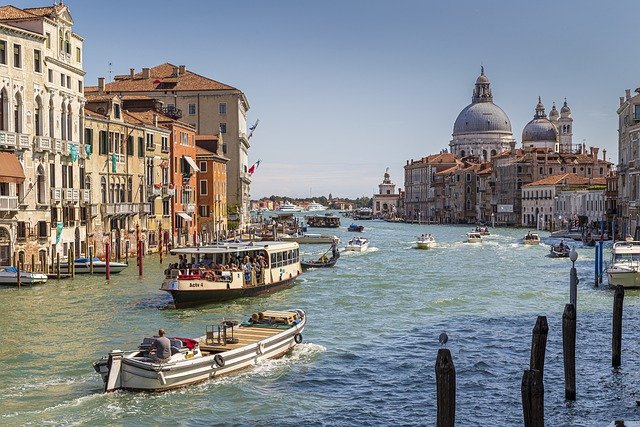 Short answer: you can't really travel Venice for cheap. Sorry to disappoint, but Venice is notoriously expensive, and if you want to wine, dine and gondola, be prepared to bring the big bucks. I learned this the hard way during my summer travels when a friend and I seriously miscalculated our budget and were forced to think fast to save our trip. However, Venice is a city too beautiful and unique to miss even if you're on a budget Eurotrip. While it's extremely difficult to travel cheaply, it is possible to travel cheaper than you'd expect, and still have a wonderful time. Saving a few euros here and there is always a good thing!
Here are a few handy hints to budget travel in Venice:
Accommodation
Try to book off-season. Venice is beautiful no matter what time of year you visit, and prices sky-rocket during peak times. I've heard wonderful things about Venice in January; no other place can look as beautiful in the gloomy mists and colds of January fog! You can find relatively cheap hostels if you book well in advance, and Airbnb is a good option for more comfortable accommodations. On Airbnb, residents rent out one of their spare rooms at a fraction of a hotel cost.
Accommodation typically has a higher quality for a lower price in Mestre (Venice mainland, a five-minute train ride to Santa Lucia Station). However, I do recommend trying to stay in the center itself if possible, and it's something I regret not doing. Even if your accommodation isn't a palace, you won't be spending too much time in it!
Food and Drink
My main advice to you, fellow budgeters, is this: eat away from Piazza San Marco! Far away. This is the home of the eight-euro coffee (when an espresso is usually one euro), and the prices skyrocket here in a way I've never seen before in other cities. Go to the place and admire it, but don't eat there. That aside, eating your main meal at lunch instead of dinner can save you a considerable amount. There are often lots of lunchtime deals that aren't available in the evening. Menu turistico is also a cheaper set meal deal, although varying considerably in quality.
Keep an eye on the coperto when you sit down in places. This is a set cover charge for seated drinkers or diners. It's a normal procedure in Italy and often only a euro or two, but it's best to make sure. It's also easy to pick up snacks for a few euros if you'd prefer to graze your way through the day; a pizza slice or pastry only costs a few euros. Another cheap alternative is an aperitivo: where a buffet or some snacks are available for free when you pay for a drink in the late afternoon/early evening. Going where the locals go can also lead to surprising bargains. We were recommended to try Da Luca e Fred (Rio Tera San Leonardo, 1518 Cannaregio) where we found wine for 1.50 euro a glass!
Related: Find out how to save money when you rent a car Venice with the Discover Car Hire car rental comparison website!
Also, you may want to have a picnic! This only works in late spring/summer weather-wise, but if you're planning to take a day trip to Lido, I highly recommend it! It was a spur-of-the-moment, surprisingly great idea. You can pick up some delicious fresh food for a fraction of the price at the supermarket, then sit by the water and gaze out at Venice mainland. Don't try this idea in the center itself, unless you like being frowned and shouted at by locals, and trampled on by countless tourists.
Transport
Walking is, of course, free and therefore the cheapest option here. It's also a beautiful way to explore Venice, with its winding streets leading you to gorgeous architecture no matter where you turn. However, I recommend taking a boat ride at some point. It's Venice, after all!
Taxis are extremely expensive, and gondolas are also pricey, at a set price of 80 euros per 40 minute trip (gulp). On the other hand, the waterbus is around seven euros per single trip, and you can get a three-day limitless pass for 18 euros if you're between 14-29 (it's 25 euro if you're over 29). On the bright side, you can still see gorgeous views on the waterbus, such as a sunset.
In the Mestre area, taxis are very expensive, so I recommend researching into bus routes from your hotel, if you are staying there. Bus rides cost only a few euros, and the area is typically well serviced.
Venice is unlike any other place in the world. It's one of my favorite cities in Italy, and I can't wait to go back. As it's often a dream destination for people, I don't think you should worry too much about scrimping and saving every penny here–if it will ruin your trip. Have a splurge or two if you'd like–hey, it's your holiday! But if you're on a bit of a budget, stick to these ideas, and you can still have a wonderful experience without emptying your wallet.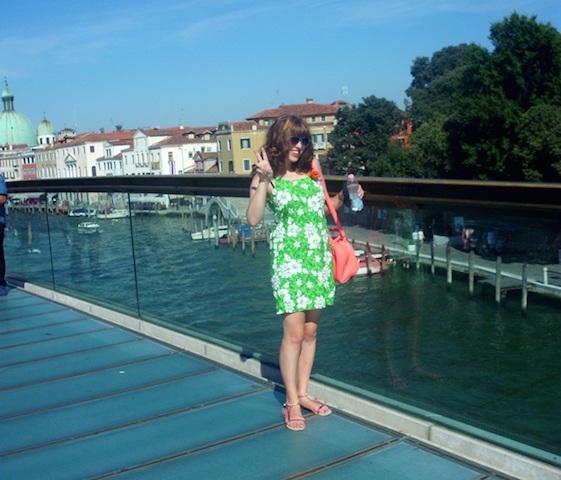 Join Pink Pangea's upcoming retreat in Venice! Photo for How to Budget Travel in Venice by Pixabay.