Travel on a Budget: Tokyo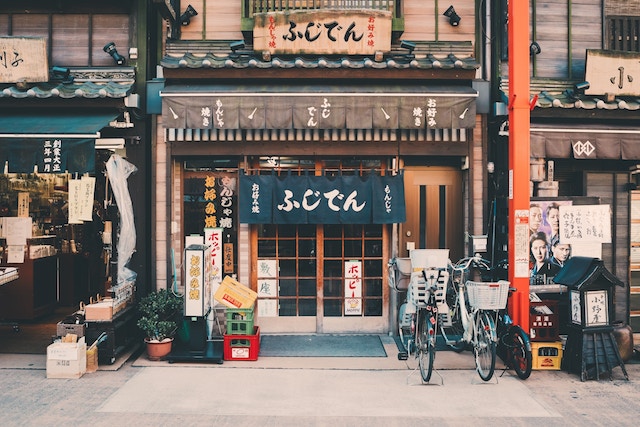 I'll admit, I was nervous when I went to Tokyo. Everything I read told me I would spend a lot of money and that Tokyo was one of the most expensive cities in the world. On my way to study abroad in rural Akita, I thought I might be making a mistake by going to Tokyo. But while I stayed in Tokyo for a month, I only spent $800 on lodging, food and drink, and transportation while going out every night and having a great time. This is how I did Tokyo travel on a budget:
Travel on a Budget: Tokyo
Transportation
When I landed in Tokyo, it was already dark. I had to get from Narita airport to downtown Shinjuku to find my hostel. Even speaking Japanese, it was a challenge. The metro map looked like spider legs with so many different train lines. Eventually I managed it, but for the first few days in Tokyo I avoided the metro. This actually turned out very well because I soon got addicted to walking around the city.
To walk from Shinjuku to Shimbashi (basically across all of downtown) only took about two hours. I saw parts of the city that tourists usually don't see, I practiced Japanese by reading signs and listening to people along the way, I got a lot of exercise, and I saved money. Each day I walked to a different neighborhood. My feet were sore, but it was worth every minute.
I hardly ever spent more than $6 or $7 on a meal by going to these local restaurants. The meal usually includes tea and a small bowl of rice. Even for non-Japanese speakers, it's easy to point to a picture of food and say "kore kudasai," which means "this, please."
Lodging
I split my stay between hostels and couch surfing. Hostel prices range between $15 and $30 on average. It might seem counterintuitive to stay in tourist hotspots, but staying in Shinjuku or Asakusa yields less expensive options compared to staying in farther out places.
My favorite hostel was Ace Inn Shinjuku, which had a dorm with beds on the top floor and roomy capsule options on the lower floors. The ninth floor had a common area where it became very easy to meet people from Japan and elsewhere with the hostel's parties.
Other inexpensive lodging in Tokyo are capsule hotels. Some are so tiny it feels like a morgue, but others aren't as small as they seem. Some options have televisions or even room enough to sit up straight. Shinjuku is a great district for capsule hotels. Unfortunately, there are a great number of male-only options. But it's certainly possible to find ones accepting women or female-only capsule hotels. Prices vary, but friends of mine stayed in capsule hotels for $10 to $15 a night.
Aside from couch surfing, manga net cafes and karaoke rooms are the least expensive options for lodging in Tokyo. Manga net cafes are cheap and all over the city, and some even come with showers: it's a popular alternative for locals who are low on money. There's one price for an overnight stay with access to the Internet and manga. Karaoke rooms might not sound like the best place to sleep, but each karaoke room is private and many are available overnight. Manga net cafes and karaoke rooms might not be the most comfortable sleeping arrangements, but they definitely save money.
Food and Drink
Some of the best Japanese food I ever had was in small restaurants without a word of English in sight. The food was authentic and delicious. I hardly ever spent more than $6 or $7 on a meal by going to these local restaurants. The meal usually includes tea and a small bowl of rice. Even for non-Japanese speakers, it's easy to point to a picture of food and say "kore kudasai," which means "this, please."
Japanese fast food is also a good option. One of my go-to places is called Sukiyaki, which makes bowls of rice with meat or vegetable toppings. There will often be a vending machine-like contraption at the front of a fast-food restaurant that sends an order back to the kitchen after selecting a menu item. Meals from these restaurants can be as low as $3 or up to $10.
Not to be missed, convenience stores (kombini) provided me with pretty much anything I needed in Japan. I could find food, household supplies, health products and alcohol as well as pay bills. Most are open 24 hours a day and have ATMs that can take international bank cards. 7-Eleven is my go-to. The food here might not be the most organic, but it was light on my wallet. Kombini also have alcohol. I always walked away with a flask of Suntory whiskey for $5. A popular mixed drink is called Strong Zero, ranging from 5% to 9% alcohol content, but is very potent since it tastes like sugar. Cheap wine and beer are also readily available.
One of the most important words to know in order to party in Japan is "nomihoodai." At "izakaya," Japanese-style bars, and many Western-themed bars in Tokyo, nomihoodai is offered. Most bars offer nomihoodai between $10 and $20 for one to two hours of drinking with different menu options for different prices. After ordering the first drink, as soon as it's brought out, the second drink must be ordered. It's important to finish the drink before the server takes it away, or else the full price of that drink will be charged.
Many bars also require small plates of food per person with nomihoodai. This is how I discovered one of my favorite Japanese bar snacks, takoyaki: fried balls of octopus. Nomihoodai is a great way to drink a lot and not spend much money.
My month in Tokyo taught me to not believe misconceptions about a city and to always search for alternatives. It was very easy to save money while traveling in Tokyo and still go out and have fun every day and night.
Travel on a Budget: Tokyo