Toronto Travel on a Budget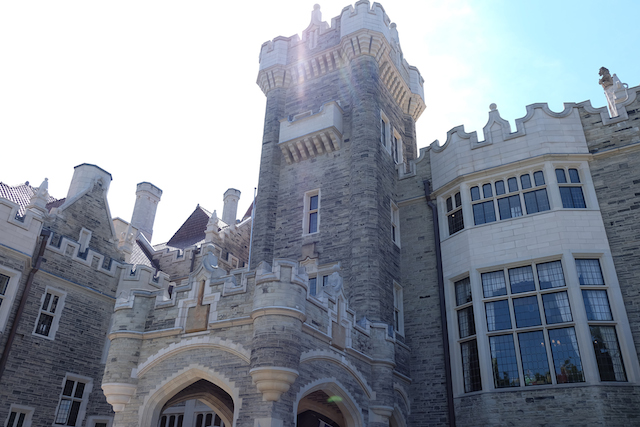 Although Toronto doesn't fall in the top ten lists for the most expensive cities in the world, it is the second most expensive city in Canada, and is one of the most expensive North American cities to live in. Although those stats may be intimidating to a budget traveler, there are ways to see this beautiful city on a budget, and as someone who currently lives here full-time, I can tell you first hand that it is worth a visit.
Toronto Travel on a Budget
Getting Around
Getting around Toronto is relatively easy. Toronto has an efficient transit system that can get you basically anywhere you may need to go.
The Toronto Transit Commission (TTC) is the public transit that operates in the city of Toronto. It costs $3 CDN for a ride, or you can purchase a day pass for $11.50 CDN that can be used for 2 adults and 4 children, 1 adult and 5 children, or 2 adults. Another option that is available if you're staying longer is the weekly pass that costs $40.75 CDN. Passes can be purchased at transit stations or many grocery and convenience stores carry them, just look for a TTC sticker on the window.
Figuring out how to use the TTC may seem like a maze to most, but if you use an app like Google Maps when you have Wi-Fi, you'll basically have all the information you need. Plus, Canadians are friendly, so if you're not sure, just ask. The TTC consists of buses, underground subway trains and above ground streetcars. Most main routes run 24 hours, but to double check schedules and routes, visit the TTC website.
Canadians are friendly, so if you're not sure, just ask.
The GO Transit system is a train and bus system in Toronto that is great if you're trying to travel outside of the city to some of its bordering cities like Mississauga, Hamilton, Oakville, Burlington, etc. The cost of this is more than the public transit and is dependent on how far you are going. GO Transit stations are located at Union Station in Toronto and Exhibition Place Station in the west end of the city.
The UP Express trains are the final must-know transit system for visitors to the city. These trains literally just launched (June 6) and were developed to make commuting to and from Toronto's International Airport easy. Tickets range from $13 CDN and up, but considering Toronto's main airport is located a ways outside the city, this fare is much more budget friendly than the $60 CDN you'll spend on a cab.
If you're looking for an even cheaper option from the airport, you can take the TTC public transportation as well for $3 CDN but this option may be a bit confusing for new visitors. You'll need to transfer 2 to 3 times to get yourself downtown.
Lastly, other then getting to and from the airport (if you're arriving at Pearson airport that is), Toronto is a very walkable city. Bring a good pair of shoes, and you'll find walking is really the most enjoyable and the cheapest mode of transportation.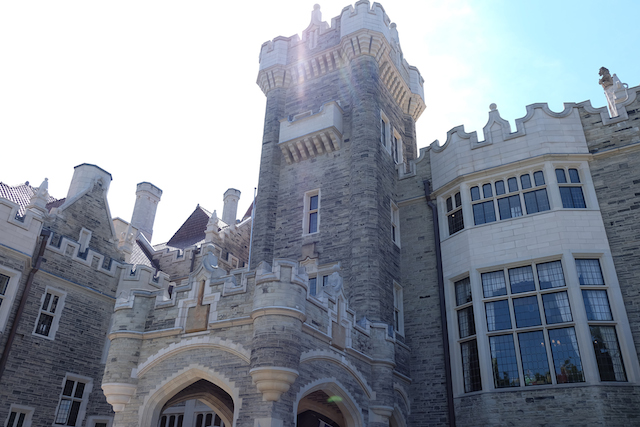 Food
I think many outsiders don't realize how good the food scene actually is in Toronto. With over 140 languages and dialects spoken in Toronto, and the city being home to 36% of all immigrants living in the province of Ontario, Toronto prides itself on its multiculturalism. When visiting the city, you can really find any possible thing you could want in the food department, and it will be good (if you know the right places to go).
There are several great places in the city for those on a budget. I live and work here full-time and live on a very tight budget, so when I go out for food, it has to be cheap and good. Other than the great street meat (hot dogs) you can find on every corner, there are hundreds of wonderful restaurants.
Here is a post with some great recommendations of some of the cheapest and best places. Visit Toronto in the summer and you may just catch one of the many festivals like Taste of the Danforth (August), or Ribfest (June/July), where you'll be able to score yummy food for cheap.
Toronto Travel on a Budget
Accommodations
Just like most cities, there are several hostels available in Toronto but the most important thing to keep in mind when you're looking for a great place to rest your head is the location. Many people don't realize that bordering cities like Scarborough or Etobicoke are still considered Toronto, and although these cities are great, they're not ideal or convenient for people to stay if they want to be close to everything.
Planet Traveler, The Clarence Park and Hosteling International's Toronto all have great locations and highly rated options. Most hostels range from $28-$35 CDN a night.
Activities
Toronto can be a pretty entertaining place even if you decide not to spend money. People watching, and walking around can be entertaining enough. There are a lot of cool historical buildings and areas to visit in Toronto that are great from the outside alone, like Old City Hall, and the Distillery District. Toronto is filled with different and unique neighbourhoods to explore, from Little India, to China Town, each unique in its own way with something different to offer.
In the summer especially, you can catch a different festival or event almost every single weekend, and for those who want to actually see the attractions that cost money, the Toronto City Pass
can be a good option. For under $100 USD, you can purchase a CityPass, and it'll grant you access to the CN Tower, Royal Ontario Museum, Casa Loma, the Toronto Zoo and the Ontario Science Centre.
Toronto is a great place to get a mix of great food, culture and history, and even if you are on a tight budget, it's possible to visit and explore what this city has to offer!
Toronto Travel on a Budget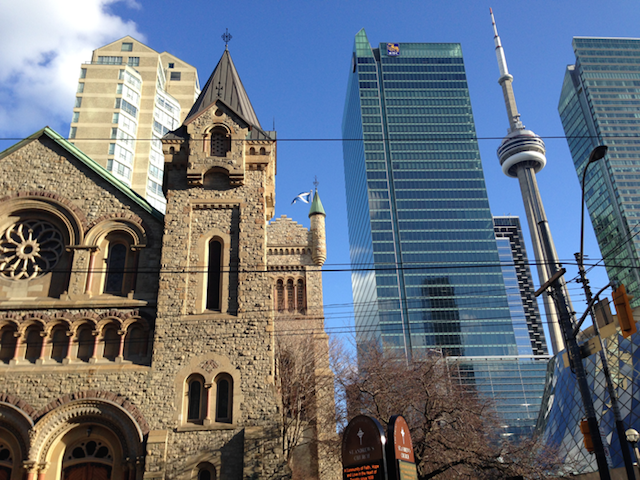 Have you traveled to Toronto? How was your trip? Email us at [email protected] for information about sharing your experience and advice with the Pink Pangea community. We can't wait to hear from you.
Toronto Travel on a Budget photo credits: Lauren Marinigh