How to Visit Panama on a Budget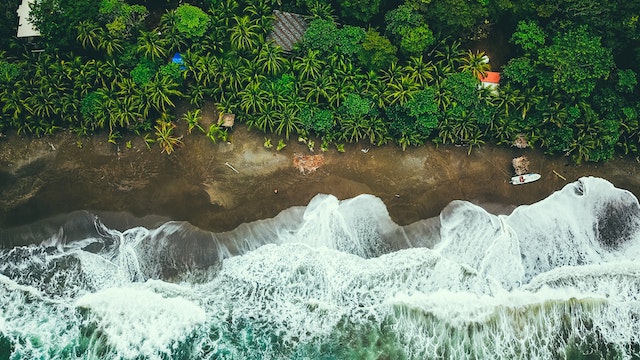 Panama is an inspiring country—everywhere a visitor looks, she can find something unexpected. Hidden beaches, a pirate fortress, wild animals, nice people and much more. From Panama City to the highlands and on to the island of Boca Brava, here are five places that will give even travelers with tight budgets the full Panama panorama.
How to Visit Panama on a Budget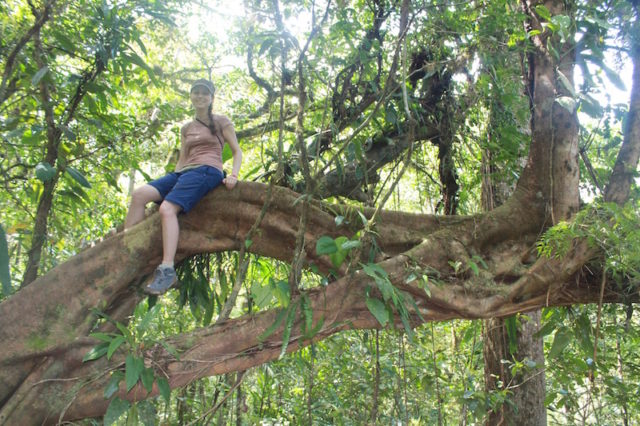 Panama City
Before I travelled, I had arranged a couchsurfing place, but unfortunately the woman who was supposed to host me and pick me up was not very reliable. I arrived at the airport at night and had no idea where to go or what to do. I hadn't informed myself in advance about hostels and safe areas in the city, because I had expected to be taken care of. For future travel, I know that one should always have a "Plan B."
Luckily I met two German guys who rented a car. They offered to take me with them to the city center (the airport is about 40 minutes away from the city and moreover not a very safe area) and drop me at a hotel. The first hotel we found was out of my price range, but they let me use their internet to search for hostels in the city.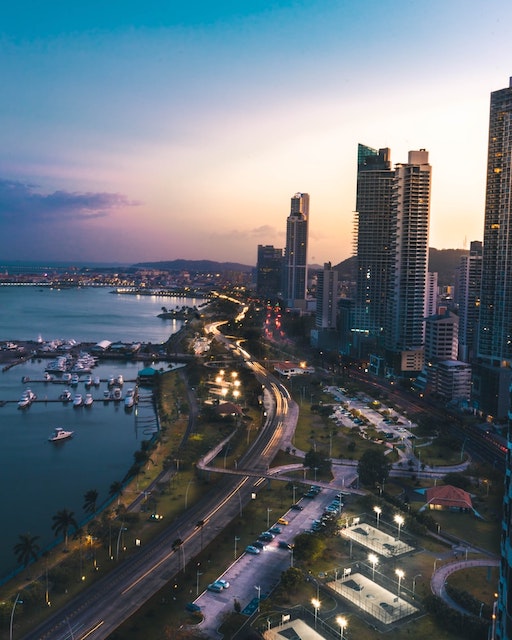 Coincidentally, my friend Thomas, also from Germany, was also at the same time in Panama City and had written me a few days ago to let me know the name of his hostel. I took a taxi to Hostel Mamallena, located in the neighborhood Perejil. I arrived very tired and jet-lagged after an around 26-hours journey, and felt lucky to discover they had a free bed in the dorm. $13US per night with a pancake and coffee breakfast. I slept well but the next day I woke up very early in the morning due to my jetlag.
The city skyline was impressive, with tall buildings and intricate architecture. The old city center was also very impressive.
I didn't plan to stay a long time in Panama City—I don't like the big cities too much. They are loud, stressy, dirty and sometimes dangerous. It's generally more relaxed and safer in the areas further away from big cities; people are friendlier, the pace is slower; and I don't fear I'll get robbed.
Nevertheless, since I was already in Panama City, I wanted to see the most interesting spots. They were undoubtedly the promenade, from where you can see perfectly the huge "US-like" skyline, and the old city center (Casco Viejo). Both were within walking distance from the hostel. On the way, Hannes, an Italian friend I met at the hostel, passed by an accident where one person died. Police, ambulance, press—all were present. We kept walking, wanting to let this scene behind us, an indication for the dangerous traffic here.
The city skyline was impressive, with tall buildings and intricate architecture. The old city center was also very impressive. Some were buildings renewed and very beautiful, while others were almost rotten but I guess they cannot be completely removed because the Casco Viejo is a declared World Heritage site.
We were walking along streets, which is more or less safe during day – but you should not do that during night, at least not into dark side streets. In Perejil, it's not a problem to walk along streets at night, but in other parts it's not recommended.
Visit Panama on a Budget
Later, my friend and I went to the Panama Canal, but when we arrived there (by taxi) we were disappointed. To see the ships in the canal very close, you have to pay $15 US. At the site is also a documentation offered and a guide, but we didn't want to pay $15 to see that. So we asked locals if there is another possibility to see the ships and they recommended us to drive to Puerto Miguel. So we took another taxi in order to get there.
It was not very spectacular but at least we saw the big ships crossing the canal. In the end we payed about $23 for the taxi and it was not really worth it. The most interesting thing of that trip was the crocodile sitting in a branch of the Panama canal.
Portobelo
The next day I already wanted to leave Panama City. Thomas and I decided to travel for about 10 days together. We were not sure to where we wanted to continue our journey but decided on Portobelo. First we had to go by local bus to Colón ($3) and change the bus to Portobelo ($2). Colón is a very poor and neglected city – that´s why there is a lot of crime happening, even during day on main roads.
Some travellers even try to avoid Colón completely, but if you do stop here, stay in the bus terminal, where it is more or less safe. Don't walk around in the city, especially not with your luggage. If you really want to see the poverty which is present everywhere, take an official cab and lock the doors from inside.
Once we left Colón to Portobelo, the landscape along the street became more and more beautiful. We drove along a coastal street, through palm forests and above tropical rivers coming from the hilly area behind the coast. Some nice houses now and then were located along the coast.
When we reached Portobelo, we were looking for an accommodation and easily we found Hospendaje Sangui. We payed just $8 per person without wifi but with a kitchen. From Portobelo, many people set sail to the islands of San Blas or Colombia, but it's really expensive.
While we didn't rent a ship, we did stumble upon a big pirate fortress with cannons. It looked magic in combination with the sea, the palm trees, the landscape and the ships in the bay.
If you really want to see the poverty that is present everywhere, take an official cab and lock the doors from inside.
A festival took place during the days that we stayed here. It was like a fair with little roller coasters, but also a Cumbia dancing presentation etc. It was very interesting but the music was really loud – almost the whole time, also during night. The motto here is: the louder, the better – and the bone shaking bass cannot be missed.
Portobelo does not offer a beach directly on the side of the village. If you want to reach beautiful beaches you can take a little boat and the driver will drop you at some beaches on the other side of the bay. But this costs between $10 and $15 per person. If you want to avoid that, you could take the local bus in around 30 minutes.
The beautiful beach with Caribbean flair and without many people between Portobelo and Colón is called Playa Angosta. Here we relaxed a bit, enjoyed the warm and flat water and one random guy there gave us some cold beer.
El Copé
From Portobelo we drove back to Colón and then to Panama City. In total not more than 3 hours. At the terminal in Panama City we bought a bus ticket to Penonomé for $5. The journey took about 2 hours. From there to Copé by minibus costs just $2.50 and 30 minutes. We finally reached the little village in the highlands of Panama where mass tourism has luckily not arrived yet.
The climate was a bit fresher than in the lowland and coastal area but still warm during the day – at night even a bit cold.
People were watching us curiously and they were friendly and helpful. One family even offered us something to eat, but I don't eat meat and declined the offer. People here hardly understand one's choice to be vegetarian, as meat is a large part of their culture and cuisine.
There are not many options for accommodation, so we quickly found Hostal Buena Esperanza, which had rooms for $12 per person, breakfast included. The hosts were very friendly and the woman even washed our clothes for free and prepared something to eat for us with the things that we bought at the supermarket. The atmosphere was very familiar and we were the only guests.
It is a very beautiful experience to walk in the middle of the highland rain forest, but take care and be aware of every step you take because you can easily slip and fall off the path.
If you want to eat here something between 1 pm and 7 pm, you must buy and cook by yourself (or let it cook), because restaurants are very rare and usually just open for breakfast and for dinner after 7 pm.
I guess the people in Panama like to celebrate, because again we found ourselves in the throws of a loud festival. So the party music together with the noises of the animals around us (chicken, dogs, parrots, etc.) were creating our "fall-asleep-background-jingle."
After breakfast and morning yoga, we went to the Omar Torrijos National Park. First we took a taxi to Barrigón for $3 and from there we walked along the street higher and higher (the whole way from Barrigón to the entrance measures around four kilometers) until some guys from a community in the national park took us the last third of the way by their pickup car and dropped us in front of the ranger office of the national park.
Of course, you can also take a taxi to the park entrance. A local minibus also goes to Barrigón but only once an hour.
The landscape here is very beautiful but the park not highly visited.
The landscape here is very beautiful but the park not highly visited. We payed the $3 student entrance price and walked along the steep and slippery trails, which were sometimes not very visible. It is a very beautiful experience to walk in the middle of the highland rain forest, but take care and be aware of every step you take because you can easily slip and fall off the path.
Suddenly, a very skinny little dog came into our way. He looked very weak and seriously almost dead. We fed him some of our food and forced him to continue with us to the ranger station, where I hoped he will get some help. The dog was very often afraid to climb up or down steep parts of the path and he was also afraid of crossing rivers. So we had to carry him from time to time. When we reached the ranger station, we were told the dog probably belongs to the community in the jungle and just got lost. The woman at the ranger station kept him, promising she'd take care of him.
Boquete
To get to Boquet, take a minibus from El Copé to Penonomé, then take a big, comfortable bus to David for $11, then transfer to a minibus for an additional $2 into the highlands of Boquete. The whole trip is roughly six hours, if the timing is right.
Thomas knew already the Hostal Palacio and we checked into a dorm for $11 per night. It's just located on the other side of the bus station and the village park. The hosts are very friendly and gave us a warm welcome. There is a nice garden for relaxing or yoga, wifi, and a kitchen. I felt very comfortable.
Since Boquete is a bit more touristic, there are special shops with western products. Fruits and vegetables from the small shops are very delicious and cheap, so we were able to make muesli with fresh fruit every morning.
It is a really great hike for people with previous hiking experience. First the tropical rainforest dominated but the higher I climbed, the vegetation and the climate became a bit drier and more subtropical.
The climate here is a bit colder than in El Copé but comfortable during day; at night you'll need a light pullover. There are plenty of activities here: are waterfall trails, the volcano Barú, hot springs or the Sedero Quetzal, which is a hiking trail trough the jungle from Bajo Mono to Cerro Punta, from about 1000 to 2000 meters above sea level. To hike the trail, take a bus from Boquete to Bajo Mono ($2) You can start walking here, or drive directly to the ranger house, where the trail "officially" starts. Just ask a minibus or taxi driver, they'll know.
On the way up, I met two guys from Canada and one from Israel and walked with them for a while. After 3 hours or so they wanted to turn back to Bajo Mono and to the village Boquete, because it became quite hard for them to continue hiking. It was a bit exhausting and the high humidity in the jungle didn't improve the situation. It is a really great hike for people with previous hiking experience. First the tropical rainforest dominated but the higher I climbed, the vegetation and the climate became a bit drier and more subtropical.
Here's how to visit Panama on a budget
I continued my way alone and immediately met two other guys from Canada. Two globetrotter hippies, one was playing a guitar while we hiked, while the other played one a kind of a melodica. It was fun, though a little crazy, to get some nice music on the way.
When we reached the ranger house at the end of the trail, we were completely wasted but proud that we did it! There was also a nice garden around with many flowers, pasture, hummingbirds, lizards, etc. and an embankment and table for taking a rest. Later we were walking downwards towards the village, along agricultural fields and more stunning views. On the way, a pick-up crossed our way and took us to the next bus station, where the bus to David came quite fast. I made it back to the hostel just after sunset.
Boca Brava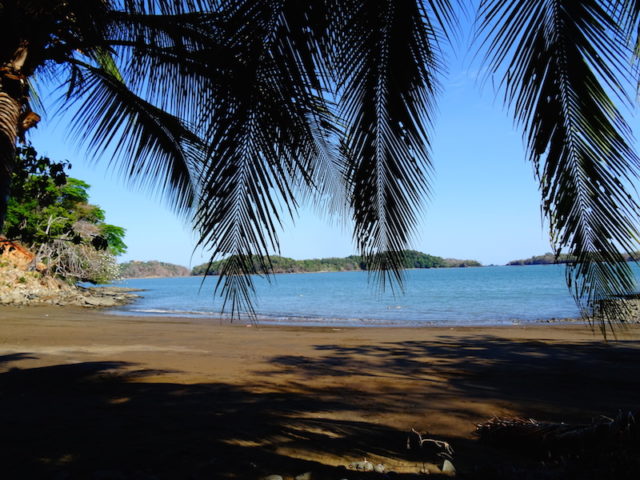 To reach Boca Brava, take the bus back to David and from there by minibus to Boca Chica, then a taxi boat to the island Boca Brava. The whole journey costs around $8. Take enough money and food with you. Plan how long you want to stay on the island more or less, because there is no shop, only an expensive hotel restaurant, and no ATM.
There are 3 option for accommodation on the island, an expensive one and two hostels which offer tipi tents, cabinas or an area for camping if you bring your own tent (prices from around $5 to $30). We decided to stay in Hostel Howlers Bay.
What you can do here is go to the beach (there are 2 two of them) or just relax in a hammock at the hostel and forget about unimportant things! There is a nice view from the veranda of the hostel to the ocean and other little islands. Very beautiful and perfect for yoga practice.
From Panama crossing the border to Costa Rica
It's quite easy to cross the border into Costa Rica; there are frequent local buses from David to the border. You have to walk a bit, get a stamp from the Panama side that you are leaving the country and a stamp from the Costa Rican side that you are entering the country.
Sometimes they may ask you for a return or continuation ticket to another country. Also bus tickets out of the country are usually accepted. It can take longer or shorter, depends on the amount of people traveling. In our case, the procedure was quite fast.
Now I am in Costa Rica and the journey continues!
Visit Panama on a Budget
General Safety Hints
It is generally safe to travel in Panama, including for a woman who is traveling alone. That was at least my impression. Only once I felt a bit annoyed by a guy who was sitting behind me in a bus and has asked me many things about me and why I'm traveling alone since I'm so young.
There are some common sense things, that you should always take into account:
Don't walk alone at night (and in some city areas during day, e.g. Panama City, Colón) along dark and isolated streets or beaches
Leave your expensive and obvious jewelry at home
Do not wear very short clothes (miniskirts, etc.), especially while traveling by bus
Keep your belongings in sight while traveling
Allocate your articles of value to different places in your bag(s) and body (belt, body bags, etc.)
Visit Panama on a Budget
Have you traveled to Panama? How was your trip? Email us at [email protected]pinkpangea.com for information about sharing your experience and advice with the Pink Pangea community. We can't wait to hear from you.
Visit Panama on a Budget photo credits: Satah S and Unpslash.