Living in Panama: In Conversation with Mariana Lima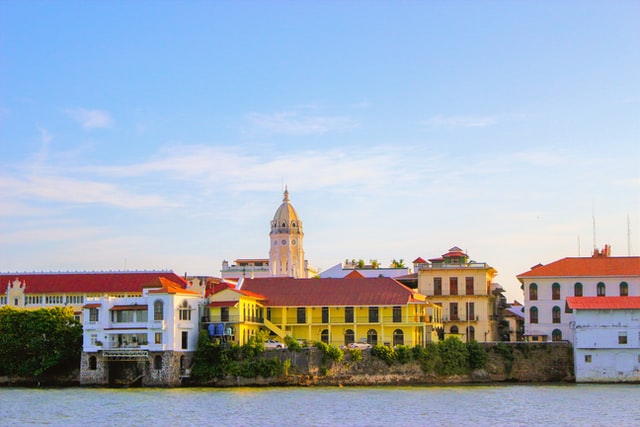 Considering living in Panama? Here's what convinced Mariana Lima and her boyfriend to do so — and what you'll want to know before you take the leap.
Tell us about yourself! What do you do when you're not traveling the world? Where do you live? What made you decide to go to your most recent destination?
I recently moved to Boquete, Panama with my dog and my boyfriend. We both work from home and we fell in love with the natural beauty of this place. I love walking around town and seeing the local crafts and art that the indigenous people have made. Yesterday, I bought some local honey made by one of the Ngobe Indians.
During your first visit to Panama, how long did you go for? How did you spend your time?
When I first came to Panama, I stayed for 10 days. Most of that time was spent with Panama Relocation Tours, traveling the country by bus and learning about what it would be like to live in Panama. We took an extra couple of days to go to Bocas del Toro, in the Caribbean, and were really amazed at the beautiful beaches there.
What were your most memorable experiences? What were the biggest disappointments?
One of the best things was all the people we got to meet on the tour, who were also Americans looking to relocate to Panama. I loved talking to them about what made them consider living in Panama.
One disappointment about living in Panama is the grocery stores in most of the country. They seem dirty and poorly kept, with much of the food expired. However, there is also an array of farmers' markets with really good and cheap produce.
What do you wish you knew before you went?
I wish I would've known how hot Panama City would be. I might have packed a whole lot better.
Living in Panama: In Conversation with Mariana Lima.
Any favorite restaurants/hotels/hostels/sites you'd like to recommend? Tell us what made them great!
Definitely Panama Relocation Tours, as well as Il Barolo Restaurant in Boquete, Panama. Both of those made this trip extra special.
Is there anything that women specifically should know before they travel to your destination?
Boquete is very safe; I found myself walking alone at night along a well-lit street. Most people who passed said hi and then went about their day. Panama City is probably not as safe, but I found that even in a city as big as Panama City, people mind their own business. If you need help and are kind, people will go out of their way to help you!
Living in Panama: A Conversation with Mariana Lima Related Reading
Have you travel to Panama? How was your trip? Email us at [email protected]pinkpangea.com to share your experience and advice with the Pink Pangea community. We can't wait to hear from you. Photo by Unsplash.