Living in David, Panama: A Conversation with Tammy Wenhame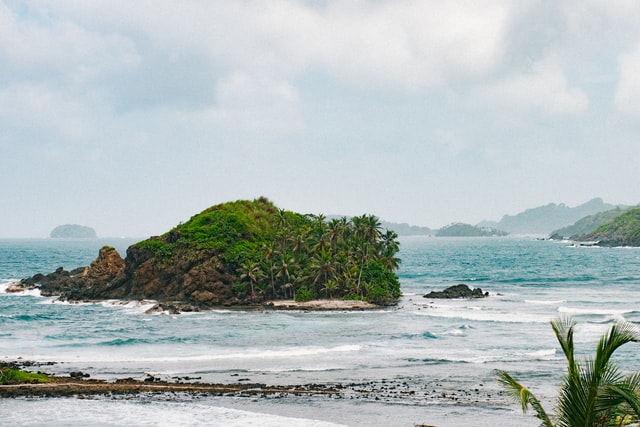 Interested in living in David, Panama? We had had the privilege of speaking with Tammy Wenhame about her experience living in David, Panama. Here, she shares the highlights and challenges, as well as her tips for an amazing experience abroad.
Living in David, Panama: A Conversation with Tammy Wenhame
Tell us about yourself! What do you do when you're not traveling the world? Where are you from? Where do you currently live?
I currently reside in David, Panama. I have lived here for over 10 years, and originally hail from Cincinnati, Ohio.
What made you decide to move abroad? How long did you live there for? Tell us about how you spent your time in your new destination — whether you worked, studied, traveled, or did something else.
We made the leap to live abroad after evaluating our life. I was working 60+ hours a week in a job which demanded extensive travel overseas and inside of the USA. We took a vacation to Panama (my husband's native country) and he was offered a job as an English professor. He stayed, I went back to Cincinnati, sold our house and belongings and moved to David a month later with two suitcases in hand! We are raising two American-Panamanian children, who embrace life as third-culture kids.
Currently, I served as a news editor for Viva Tropical, a lifestyle magazine for expats and investors seeking more information about life in the tropics.
What were some of the biggest challenges you experienced while living abroad? What were some of the greatest highlights?
The biggest challenges were the culture and language. Panama is made up of very friendly people, but there are distinct cultural differences. Once my eldest entered kindergarten, I found myself outside the school gate surrounded by Spanish-speaking moms. It was sink or swim time in regards to culture and language. I made friends with a Chilean expat, and she and I met for coffee once a week. I spoke Spanish. It improved, I learned how to navigate the culture by trial and error.
The highlights of living in Panama are that we can afford more and that we have more free time. I've seen sloths crossing the road, iguanas hanging from trees and whales migrating.
Living in David, Panama: A Conversation with Tammy Wenhame.
What do you wish you knew before you moved?
I wish I had brought more underwear! Seriously, it's hard to find quality interior garments in Panama. Otherwise, I face living in Panama as a new adventure. Everyday brings something new, something different, and I have learned to not sweat the small stuff.
Any favorite restaurants/events/sites that you'd like to recommend? Tell us what made them great!
Coffee! Panama grows some of the world's best coffee. My favorite spot is Kotowa Coffee, where I drink cafe con leche for $2. It's especially delicious with a view of Panama's Volcan Baru from a street side cafe in Boquete, Panama, a picturesque town in Panama's Chiriqui highlands.
Are there any tips you'd give someone else considering a similar move?
Expat living in Panama is not for everyone. I recommend those interested in moving abroad go for a minimum of six weeks and stay through both dry and rainy seasons. David is eight hours away from Panama's bustling Panama City. We have limited shopping, two fast food restaurants and grocery store options are not the same.
It is important to do your due diligence, which is is one reason I joined the Viva Tropical team. I learned so much by trial and error and if I can impart just a bit of my knowledge for free to someone thinking of making the move, then that is great.
Is there anything that women specifically should know before they move to your destination?
Panama is an emerging economy. Women are earning college degrees, holding positions in the government, and growing small businesses. Panama is ripe for a women thinking about running a small business, taking her kids for a year (or more) overseas where they can be immersed in culture and language, or volunteering as an English teacher at a local public school. Panama is a great place to get your feet wet as an expat.
Photo by Unsplash.
Related Reading
Living in Panama: A Conversation with Mariana Lima
Country Living vs. City Living in Panama
Living in Panama City: The Real Deal with Nicole Haughton
Have you travel to David, Panama? Email us at [email protected] to share your experience and advice with the Pink Pangea community. We can't wait to hear from you.