Country Living vs. City Living in Panama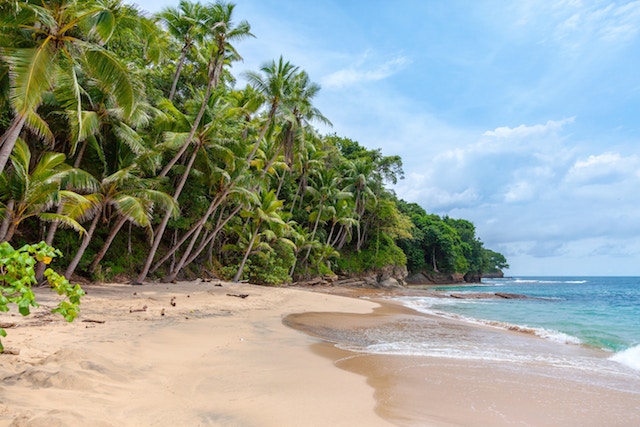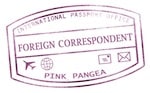 I chose to live in a remote part of Panama in a former Canal township that hugs a relatively untouched rainforest. Gamboa, a small town in the middle of Parque Nacional Soberania, quietly sits along the Chagres River next to Lake Gatun. This sleepy town has been my home since I arrived in Panama in July, and I have never questioned living here.
Employees of the Panama Canal and their dependents once inhabited Gamboa when the canal underwent its main construction from 1904 to 1914. Gamboa is, frankly speaking, a really pretty ghost town that is an empty shell of its former, vibrant self. The empty buildings boast a unique history of the growth of the Canal Zone and the Panamanians responsible for constructing it.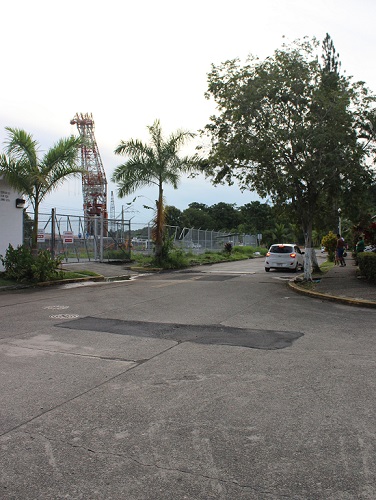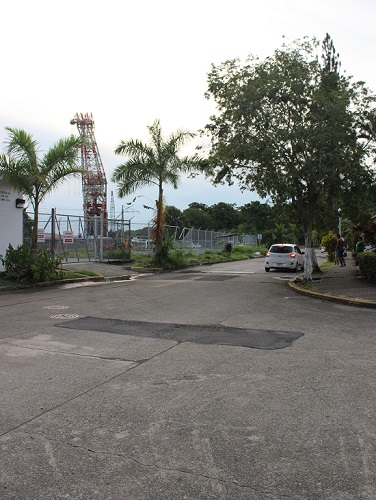 The giant crane in the background belongs to the Panama Canal Authority, as Gamboa is the current headquarters of the Dredging Division of the PCA. I like this photo because it captures all parts of Gamboa: the township and its people, the canal, and the surrounding jungle.
Gamboa is, frankly speaking, a really pretty ghost town that is an empty shell of its former, vibrant self.
Towards the central part of town former public spaces go unused. The drained, molding public pool hides behind the decaying theater; the theater with the caved in floor festers next to the post office. Though, unlike the decaying theater, the post office looks like it was only recently abandoned. Most of the town looks this way- still intact but certainly not lacking in cobwebs.
Gamboa today is inhabited by a few handfuls of people. Some are locals that have been here for generations; some are locals who moved here because of Gamboa's high retail value and remoteness; some are STRI scientists temporarily working in the field. Most nonresidents that come to Gamboa are attracted by the Gamboa Rainforest Resort, which offers a variety of tours of the forest, activities like boating and fishing along the Chagres River, and guided access through the infamous Pipeline Road.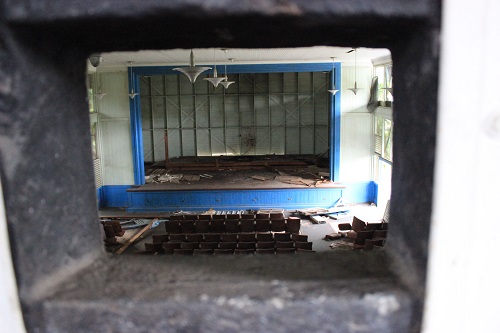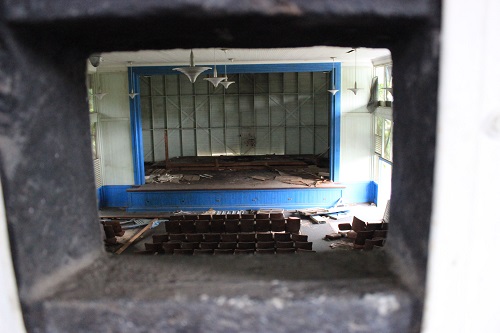 I decided to start living in Panama on the highly probable chances that I'd be offered a job within the Smithsonian Tropical Research Institute (STRI). Unlike my other abroad adventures, this was business and I took it very seriously. That being said, I have not been able to actually explore Panama nor its capital of Panama City–despite having to work there nearly everyday.
My lack of exploration is partly due to my focus on work and securing a job for myself, partly living in the remote town of Gamboa (and loving every minute of it), and partly living in a community that is mostly complacent with not interacting with the host country.
The jungle is interesting, but can get monotonous at times. City life, on the other hand, can teem with new possibilities and things to get into.
When I say Gamboa is remotely located, I mean pristine and untouched. A rickety, single lane bridge of wood and iron acts as the only entrance to and exit from Gamboa via car or truck. The one-lane traffic is regulated by stoplights at both ends of the bridge (which people don't always obey, and pay for it when they have to reverse in the middle of the bridge when they're met with oncoming traffic). If that bridge ever goes out for any reason (like the road needing repair due to one of the many storms that rage through during the wet season), we're stranded here and S.O.L. until it is fixed.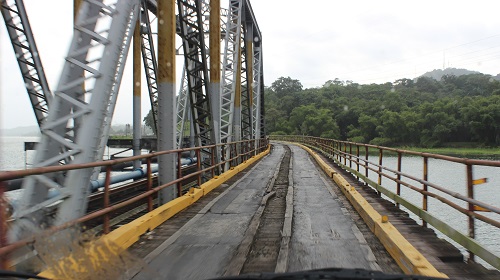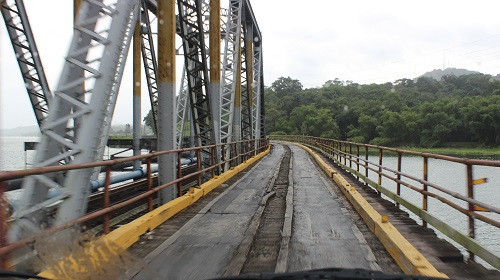 The very few times I explored Panama City outside of work-related events have been me wandering alone through interesting neighborhoods. Because of work, I get to see the city more than my fellow Gamboans. Most of them are scientists, biologists, or PhD students doing their field dissertations so they have no interest in seeing the city beyond Casco Antiguo.
If you don't know, Casco Antiguo, or Casco Viejo, is a beautiful historic district that draws many locals and tourists. Still though, there is more of this city to be seen.
Because of work, I get to see the city more than my fellow Gamboans.
The jungle is interesting, but can get monotonous at times. City life, on the other hand, can teem with new possibilities and things to get into. Don't ask me about the nightlife on a weekday night; I can offer suggestions for good pubs and restaurants, but not much further than that.
Panama City has an array of cool parks that are great hangout spots for children and adults. During the daytime schoolchildren or families with small kids will inhabit the park. At night, there are pickup soccer matches and basketball games; I've also seen a Ping-Pong table at several parks.
The only time I ever doubted my choice of staying in Gamboa was this week when I took a stroll through Via Argentina, a neighborhood in the downtown area of the city. The place looked like a scene straight out of Hey Arnold, and gave me a the nostalgic vibe of Northeast DC in the 1990s. While pick up games were going on, 90's hip-hop was blasting through some Radio Raheem speakers as a group of people were break-dancing.
Taking it all in, I watched true characters wander to and from the park. It looked like everyone knew at least someone there except me. Yet I felt strangely ordinary; I contently sat like just another person on the bleachers who didn't want to be at home.
I still don't regret my decision to live in a remote area. A city is just a city when it comes down to it. Plus, when else am I going to casually say I regularly see sloths or families of monkeys occupying the trees outside my window? It's both really lame and really cool that gawking parrots and toucans wake me up at 6 o'clock in the morning everyday. I can even boast that I saw a black jaguar trotting along a ridge while I was hiking along a waterfall trail two Sundays ago.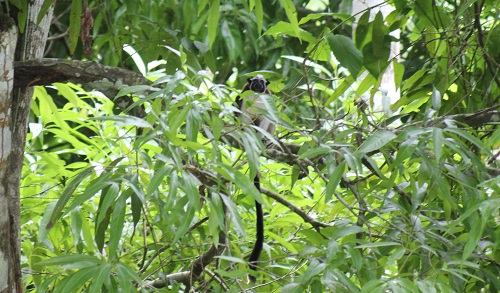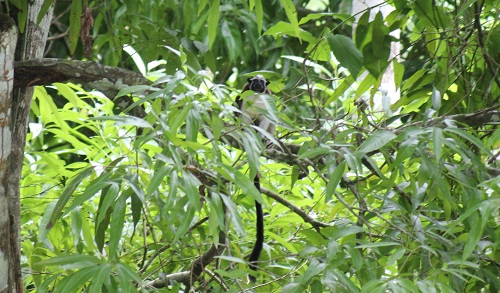 However much I love living in Panama's countryside, I absolutely fell in love with that park I visited in Via Argentina. I've picked up roller-blading as a new hobby. I've just been rolling around Gamboa looking like a silly overgrown kid. So to put myself more into Panamanian urban culture, I'm going to see how my wheels do on the skating ramps at the park in Via Argentina (maybe pick up a Latino skater boy too).
Country Living vs. City Living in Panama Related Reading
Living in Panama: A Conversation with Mariana Lima
Have you traveled to Panama? How was your trip? Email us at [email protected] for information about sharing your experience and advice with the Pink Pangea community. We can't wait to hear from you.
Country Living vs. City Living in Panama photo credits by Dara Wilson