Holidays in Panama: Seeing Patriotism at its Best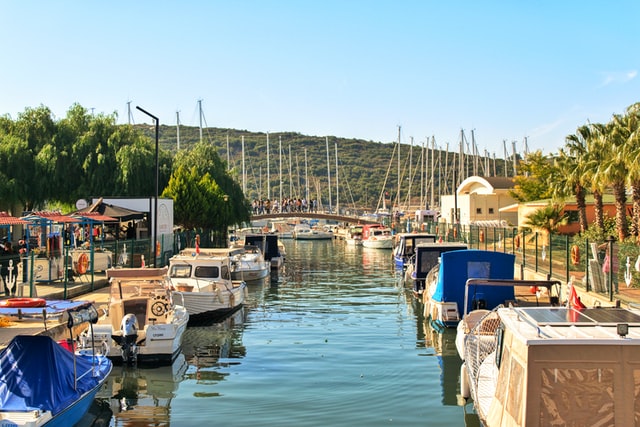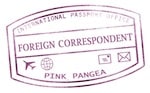 November 1st began the mass placement of the Panamanian flag, the covering of every surface available in red, white, and blue. The lawns were swarming with them, the buildings showcased them proudly and even hung them from rooftops to the ground below. The residents saluted all with a hearty "¡Viva Panamá!" at any and every chance they could, the vendors on the street corners were actually running low on their heavily stocked supply of Panamanian flags.
What's more is that, in honor of the national holidays, we get to miss about a fourth of the school days in November. (I'm not complaining; Thanksgiving break doesn't exist here.)
So, on November 1st, in admiration of all the patriotic lawns on my way to school, I didn't have the slightest clue as to how I was going to celebrate my first long holiday weekend here in Panama. So I did what any college student would do, I called my closest "relatives."
I told Celia (Mrs. Collins) that I was off of school from Thursday to Sunday. She told me I was spending the weekend with them. Simple.
Mr. and Mrs. Collins aren't related to me, but they have become a host family away from my own host family here in Panama. Having been to their house on more than one occasion, I am still unsure of where they live exactly, (somewhere by Brisas del Golf where you can see the Metromall from their main street is the most I can tell you). I told Celia (Mrs. Collins) that I was off of school from Thursday to Sunday. She told me I was spending the weekend with them. Simple.
The Collins have three grand-nieces that live around the corner from their home that I was meeting for the first time that Thursday. The youngest one and I hit it off immediately and spent Thursday night playing Bingo and watching Spanish telenovelas (soap operas) together. Sometime during our telenovela rendezvous, she began to inquire about all things American.
Sidenote: In my experience, the best Spanish (or any other foreign language) practice comes from interaction with children. Nervousness and apprehension wear off pretty easily, unlike in interactions with older and more mature people.
Back to the story:
What do you call Coca-Cola in the States? she asked me.
We just call it Coke, I answered.
Do you and your little brother play in the snow?
I explained that in Georgia, where my little brother lives, it doesn't snow much. But in Pittsburgh, where my university is located, it snows from November to March, even April sometimes.
You've never seen snow, have you? I asked her.
She hadn't.
Sierra? she had another question ready on her lips. Which country do you like better, Panamá or the United States?
It took me no time to respond. The States, I answered.
Because it's your home country, right? She seemed to understand totally.
And as we continued to watch telenovelas and began slowly drifting off to sleep, the irony of her asking that question on November 3rd, Panama's national celebration day of their separation from Colombia, hit me. Yes, I had come to Panama to get a break from my American life, to immerse myself once again in the Latin American culture. But all the breaks and immersions in the world wouldn't lead me to choose another country over my own. I know where my heart lies.
Because it's your home country, right? She seemed to understand totally.
The next morning, I woke up to watch the second day of independence parades on television. Hundreds, thousands of people were gathering at the Presidential Palace and select major streets to witness the many marches in celebration of independence, in celebration of Panama itself. Learning that these parades not only lasted for two days in a row, from 8 a.m. to well into the afternoon, but that they also pretty much shut down Panamá City in their honor allowed me to see how much pride Panamanians had in their own country as well. There is no doubting where their heart lies.
The Collins and I weren't planning on lining the streets to enjoy the patriotic demonstrations like the majority of the country. Instead, we went to a BBQ. It was very 4th of July/Independence Day of us, but then again, this was Panama's independence.
There at the BBQ, amongst the Panamanian cuisine and the Panamanian people all gathered together for this special occasion, amongst the laughter, the fellowship, the camaraderie, and the patriotic air, it did indeed feel like a 4th of July of its own. All we were missing were the fireworks.
Photo by Unsplash.