Quito Travel: A Conversation with Emily Ergas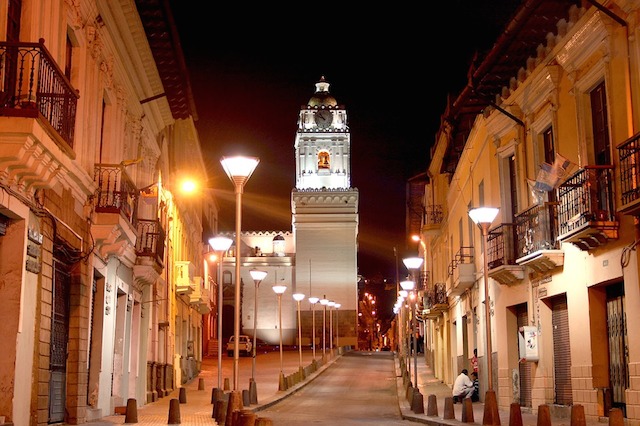 This month, we're interviewing women from all over the world and asking them about their experiences traveling to Ecuador. We had the privilege of speaking with Emily Ergas about her experience traveling through Quito. Here's a glimpse into our conversation.
Tell us about yourself! What do you do when you're not traveling the world? Where do you live? What made you decide to go to your most recent destination?
I'm 26 and a graduate of Trinity University in San Antonio, originally from the Dallas area. Currently, I live in Austin and am an account manager for a public relations agency, Newton O'Neill Communications. When I'm not traveling, I practice Spanish and yoga, try to eat all the breakfast tacos I can and plan my next trip.
I went to Ecuador in August of 2013. I decided to go because, at the time, I was living in Santiago, Chile, and Ecuador is fairly close. I have friends from university who are from Ecuador and they piqued my interest in it.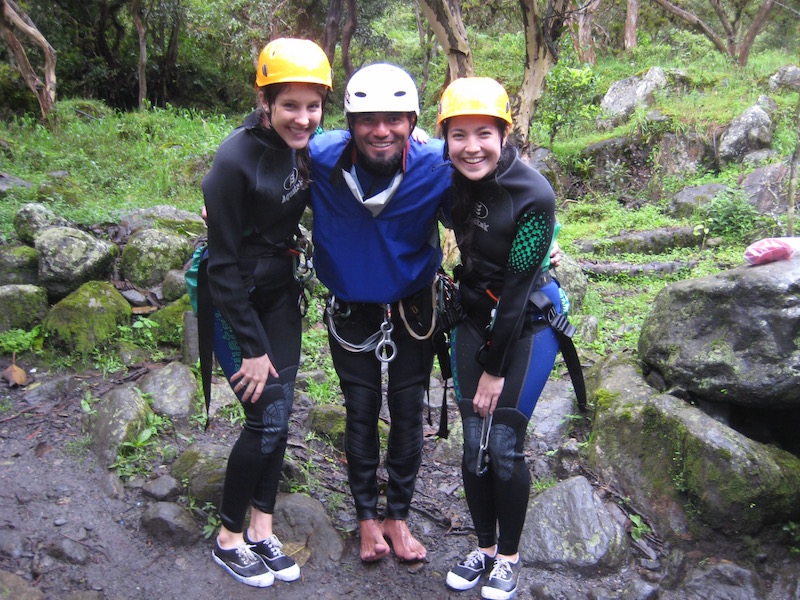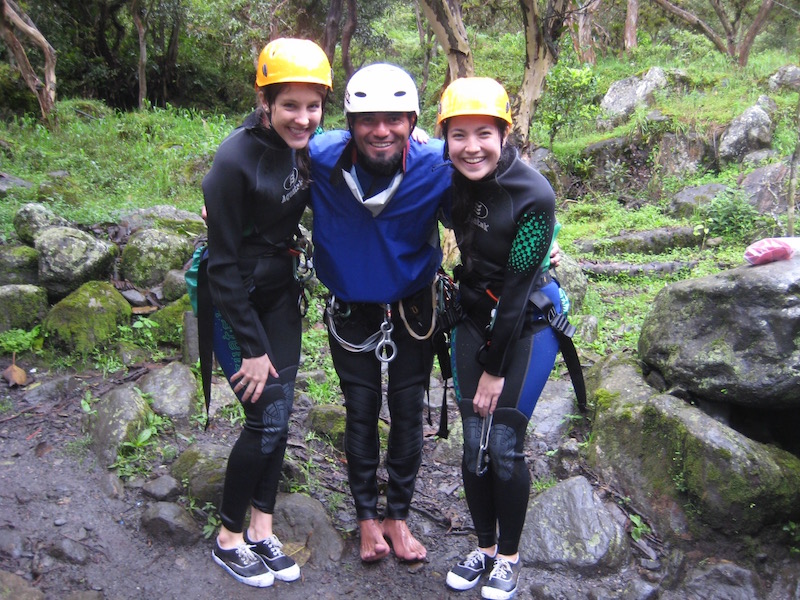 How long did you go for? How did you spend your time?
A female friend and I went to Ecuador for a week. We spent the majority of our time in Quito but also did days trips to Cotopaxi (the volcano) and Baños. In Quito, we visited several museums, the president's house, the cathedral, Guayasamin's house, took the Teleferico and caught up with friends. We took a hike up Cotopaxi, went waterfall rapelling, bathed in the hot springs/pools, got massages in Baños and visited two sites at the equator.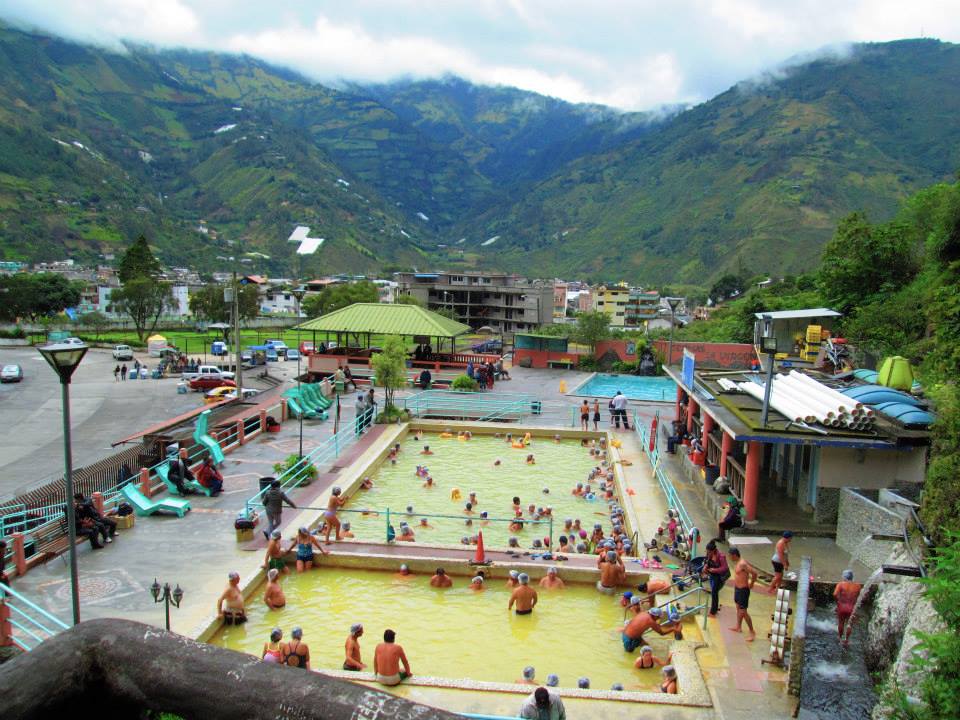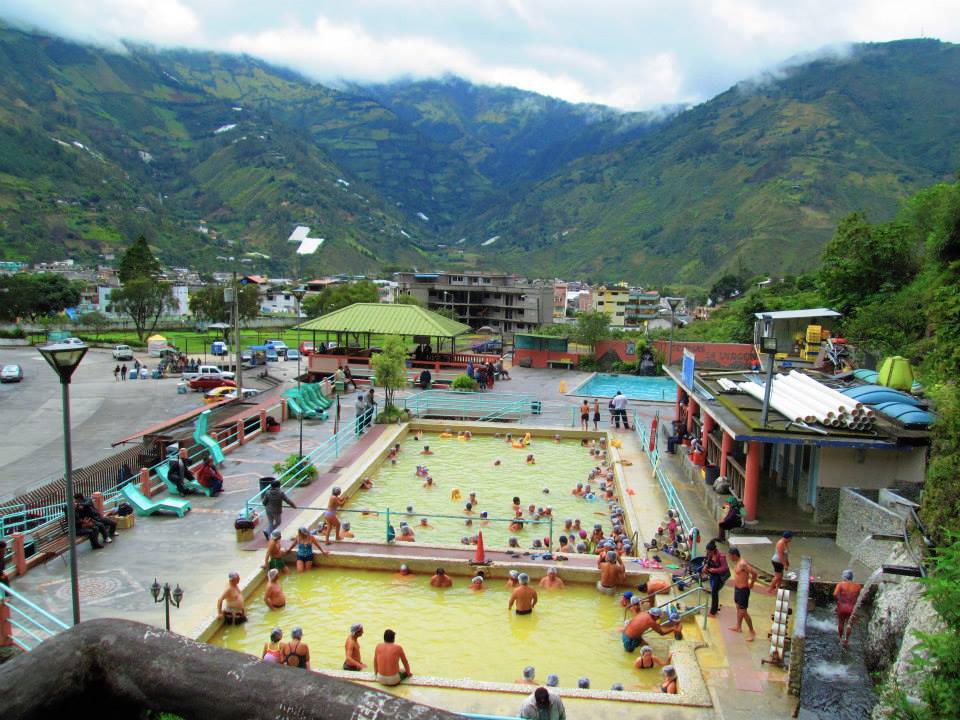 What were your most memorable experiences? What were the biggest disappointments?
The most memorable was when we visited the presidential palace. We were on a tour and at one point our tour group had to stop and move aside so the President of Ecuador could walk into the conference room we had just seen. I waved to the President, no big deal.
We got dropped off on the side of the Pan American highway in order to get to our hotel near Cotopaxi and had to cross it. Water rapelling was amazing. In Baños, there is an odd cathedral with paintings of people "almost" dying but surviving miraculously because they prayed to the Saint of Baños.
The biggest disappointment was that even though Quito is relatively safe, everyone in Quito would warn us and tell us not to go out a night. We had to only take taxis that were called by the hostel or the restaurant—we could never hail one. It made us a tad nervous. Also Quito is a bit oddly arranged—the touristy part of town is kind of in one valley and the suburbs are in others. While you probably only want to see the tourist attractions, it meant that there were whole other parts of the city we never got to see.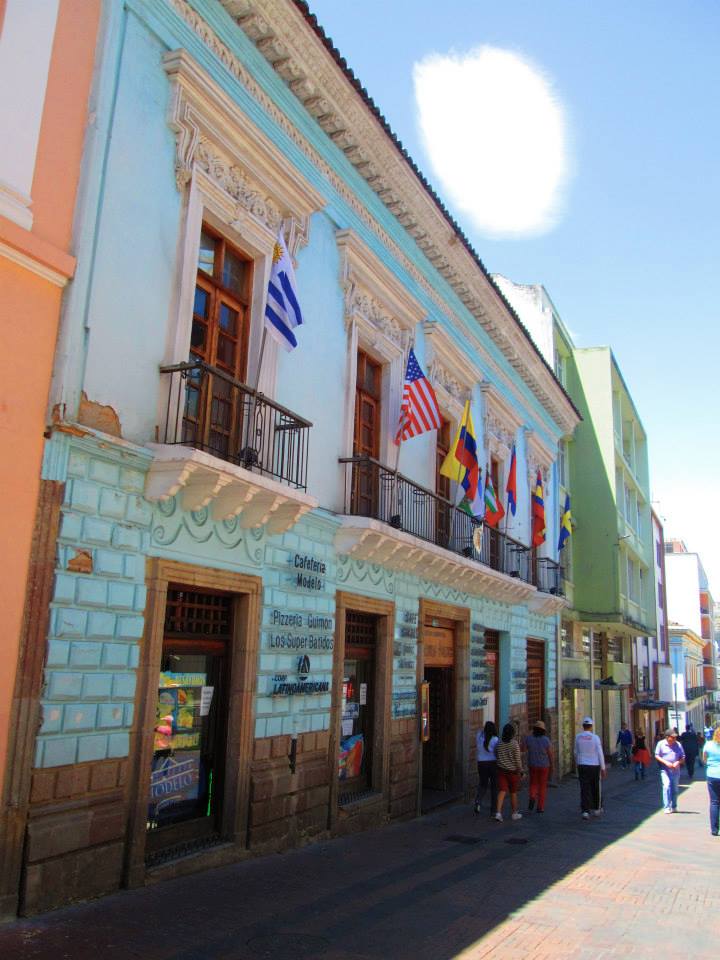 What do you wish you knew before you went?
We did a lot of research beforehand, but I do wish I had known a bit more history of Ecuador as a country. They've got many interesting debates going on concerning the rainforest and poverty now, and I don't recall a museum in Ecuador that did a great job doing a "our history for dummies" exhibit.
Also I wish we had known how difficult it is to get to some places. Buses to Baños and getting around Quito was really easy but getting to our hotel (though I would recommend it) without a car was not so simple. If you can't find clear instructions on how to get somewhere online, prepare to need a car.
We knew—but everyone should know that the "museums" at the equator are tourist traps. We loved it despite that but it's mostly stuff for show and potentially not real.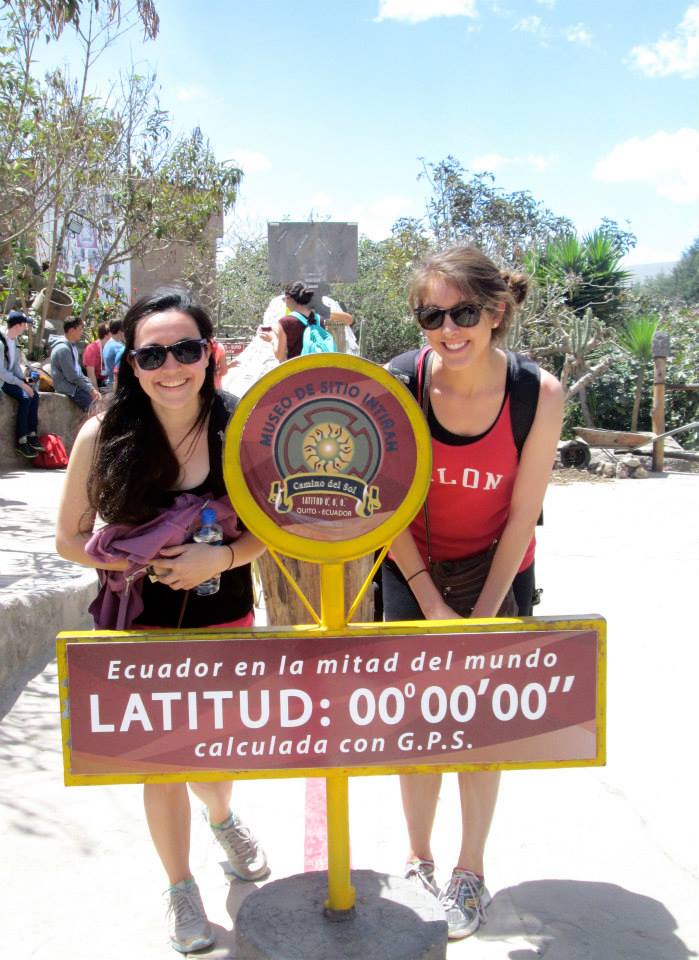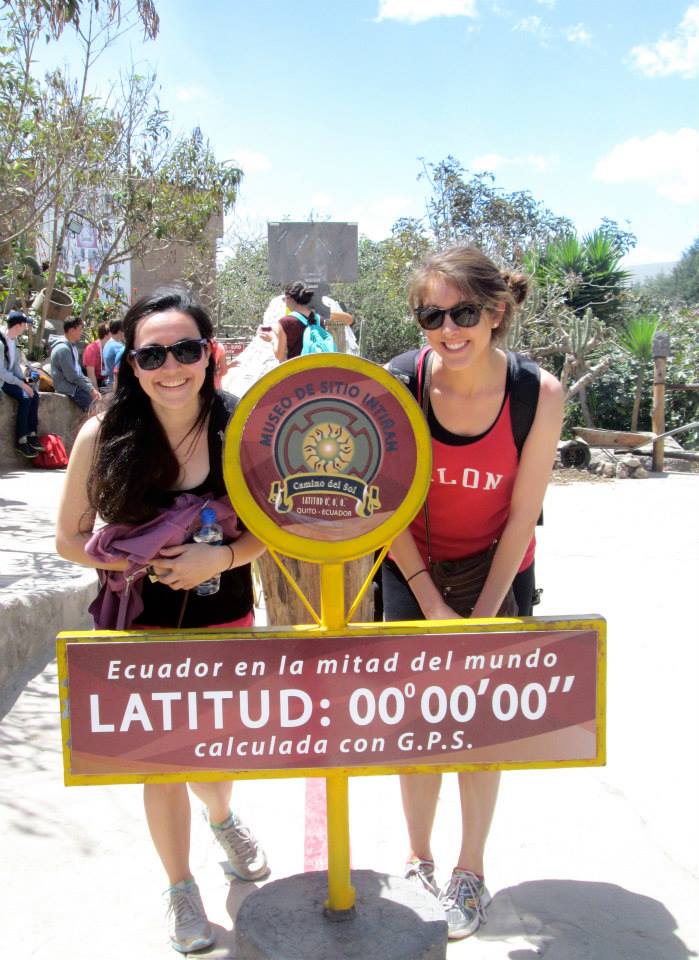 Any favorite restaurants/hotels/hostels/sites you'd like to recommend? Tell us what made them great!
Hotel Cuello de Luna has beautiful rooms and grounds and a great staff who cooked us dinner when we got there. However, it is difficult to get to without a car. And in order to get to Cotopaxi, you have to arrange it with them versus finding your own way. Secret Garden Hostel is centrally located and has an AMAZING rooftop view and a good environment for meeting other travelers. Pretty standard hostel offering.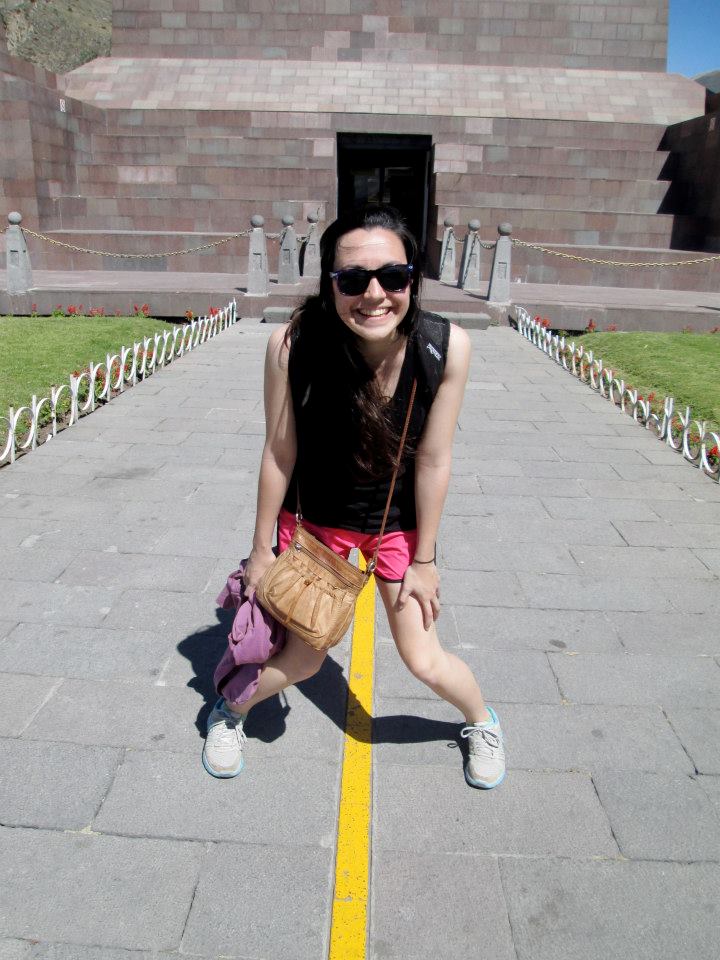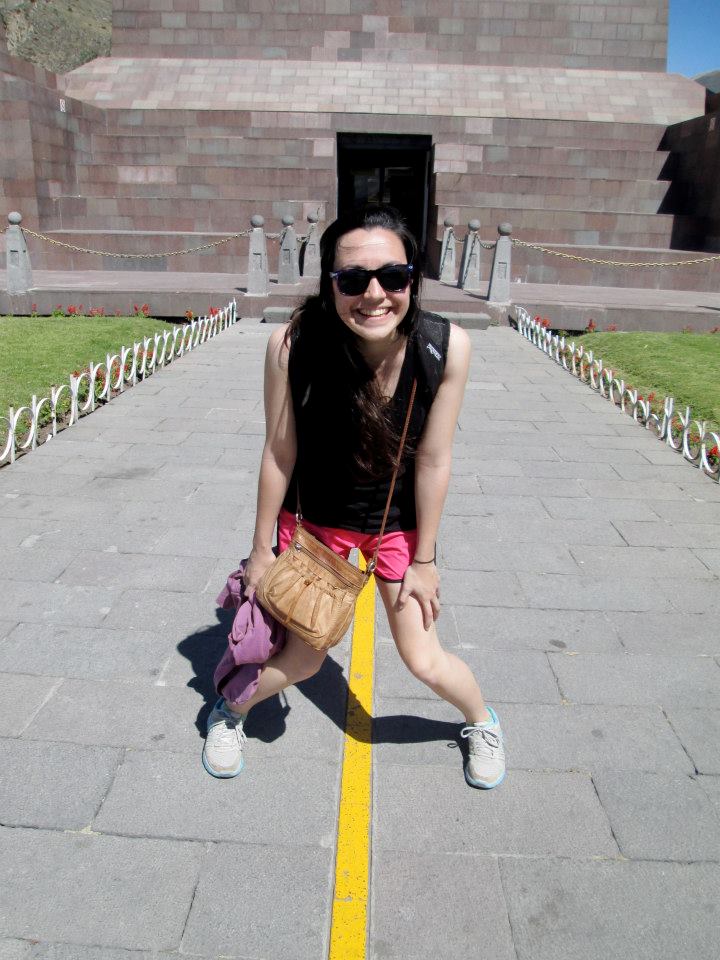 Is there anything that women specifically should know before they travel to your destination?
I would recommend brushing up on your Spanish. Yes, people will speak English, but knowing/trying any Spanish will get you some respect. Also women should know that catcalling may happen. It's not as bad as other South American countries in my experience but it still happens.
This may have changed, but only take cabs that your hostel/hotel or the restaurant you're at called for you. And, like most places in South America, I'd wear only a cross-the-body small bag/purse to avoid getting pickpockets. No big open bags.