Sights and Flavors of Quito: A Conversation with Sabrina Lacle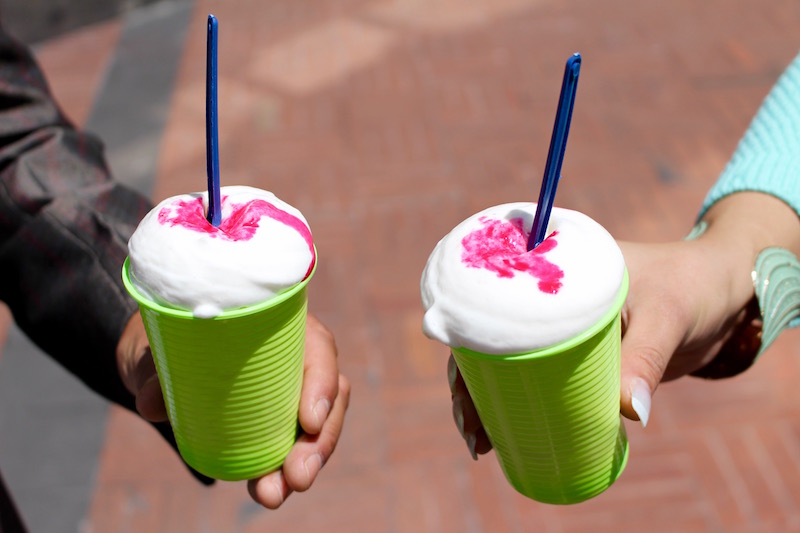 Tell us about yourself! What do you do when you're not traveling the world? Where do you live? What made you decide to go to your most recent destination?
Originally from Aruba, road trips were never an option. I've always had to get on a plane to go places so the travel bug bit me at a very young age. I am also a mother, wife, aspiring photographer and public relations professional working at Newlink, a communications consulting firm in Miami, Florida.
As an Account Manager in the Tourism practice, I work with a variety of clients including destinations, airlines and resorts so I'm on a plane every quarter to visit them, attend events and discover new places. Home is Coral Gables where I live with my husband and two little boys ages 4 and 6. On my most recent trip, I discovered my newest client: Quito, Ecuador.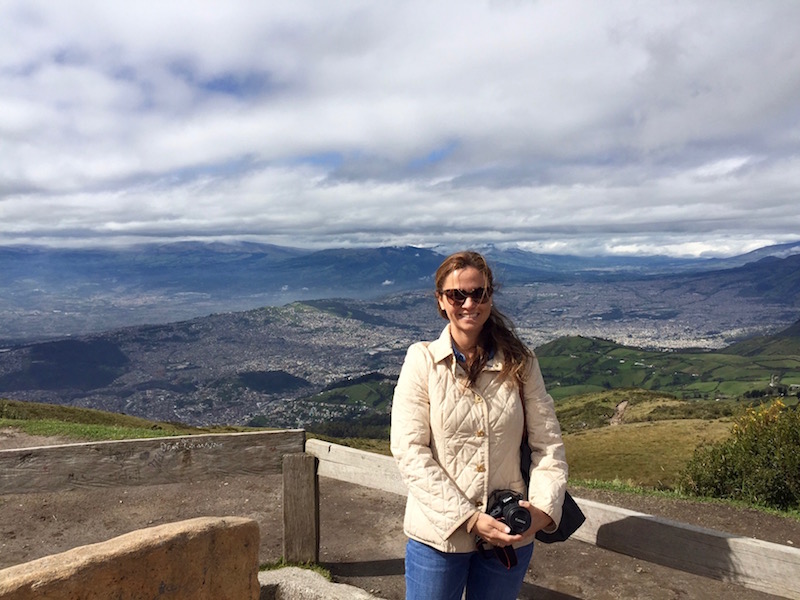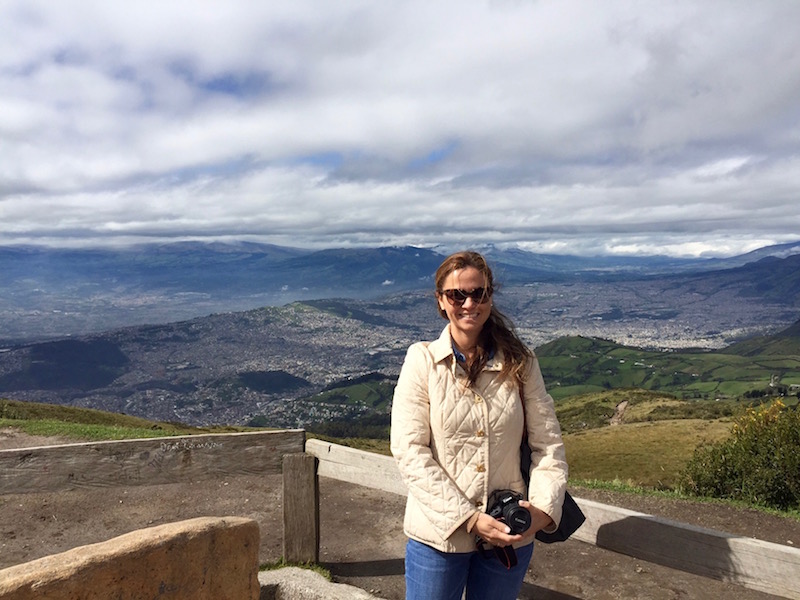 How long did you go for? How did you spend your time?
I was in Quito for four days, which was not nearly enough time. Aside from a handful of client meetings, my mission was to discover as much as possible. On the first day, I strolled the historic center, which is an architectural playground filled with colonial churches, charming boutique hotels, restaurants and shops. We visited the Plaza Grande o de La Independencia as well as the Basilica Church, a neo-Gothic cathedral decorated in native wildlife gargoyles.
This church is so large and striking that it stands out as the city's crown jewel. I also walked the cobblestone streets of La Ronda, a colorful, revived neighborhood lined with quirky shops, boutique hotels and restaurants. We stopped for lunch at Casa los Geranios for a delicious traditional meal that included Locro quiteño, a decadent potato soup served with cheese and avocado. Later, we made a quick stop at El Panecillo Hill to see the impressive giant statue of a winged virgin that looks over the city, said to be the only one of its kind in the world.
The next day kicked off with a trip to the Teleferico, a cable car that goes up to the Pichincha Volcano. While I felt the difference in altitude, the view was absolutely worth it—amazing panoramic sights of the city surrounded by mountain ranges and volcanoes. After this, I headed to the Mitad del Mundo monument, which was definitely a bucket list moment. You can literally have one foot on the northern hemisphere and one on the southern hemisphere at the same time.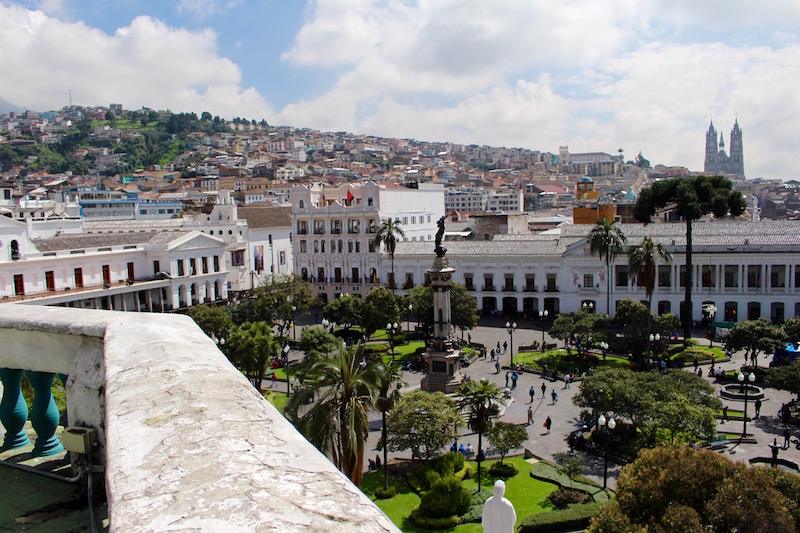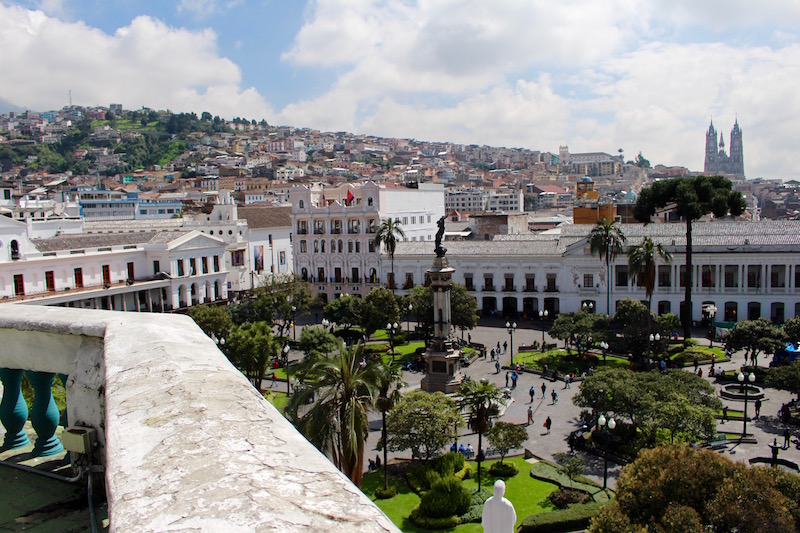 What I didn't know, however, is there are actually two equator attractions, the original– the Middle of the World, which was identified by the French in the 1700s, and another called Intiñán, which is the middle of the earth according to GPS mapping. Both are equally fun with a variety activities, like balancing an egg on a nail, to test your abilities at Latitude 0. Afterwards, we quickly stopped at Pululahua Reserve to enjoy views from the lookout point over the inactive volcano crater which is now a natural paradise. Right next door, I enjoyed lunch at El Crater Hotel & Restaurant that sits on the edge of the crater.
Another attraction I loved was the Capilla del Hombre (Chapel of Man) to view works of one of Ecuador's most famous artists, Oswaldo Guayasamin. It's an interesting space envisioned by the late artist that came to fruition after his death. The Chapel showcases some of his massive pieces that express the oppression and resilience of Latin America's indigenous people.
On the last evening, I explored the lively Plaza Foch, a hip and fun neighborhood filled with cafes, bars and night spots. A visit to the shop Galeria Ecuador Gourmet was awesome as it had every type of locally made product thinkable from food and liquor to perfume, clothing, and other keepsakes. It was a one-stop-shop and worth a stop.
I could go on and on about the many shops and restaurants I tried; Quito has so much to offer, and I didn't have nearly as much time. The best part of my trip was discovering Quito's gastronomy which includes a lot of artisanal products like beer, chocolate and coffee. Among my favorites was Quinoa and Gold berries covered in organic chocolate as well as the traditional warm Canelazo drink made of aguardiente, sugar, boiled cinnamon water and naranjilla. I also tried Ponche, which is a drink made with egg whites, beer, sugar and vanilla.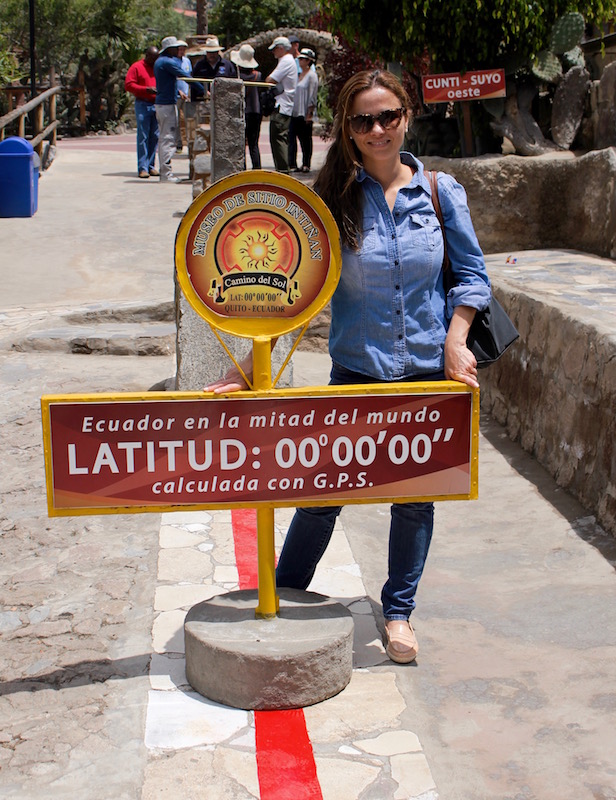 What were your most memorable experiences? What were the biggest disappointments?
My most memorable experience was definitely entering La Compañía de Jesús church located in the historic center. Our guide asked us to close our eyes before entering because you simply cannot anticipate the view inside. The church took 160 years to complete, and its Baroque exterior says nothing about its distinctive interior. The façade features a detailed Baroque style which is impressive enough but upon entering, you're blown away.
I've never been in such an opulent space where every detail is elaborate and the majority – walls and alters – are covered in gold. I've been to churches in Rome and Spain and other Latin American cities, but la Compañía really is something different and worth visiting.
My biggest disappointment I would say is the effect of the altitude. You have to be prepared for the adjustment, which might take a day or two. Come prepared if you are prone to this.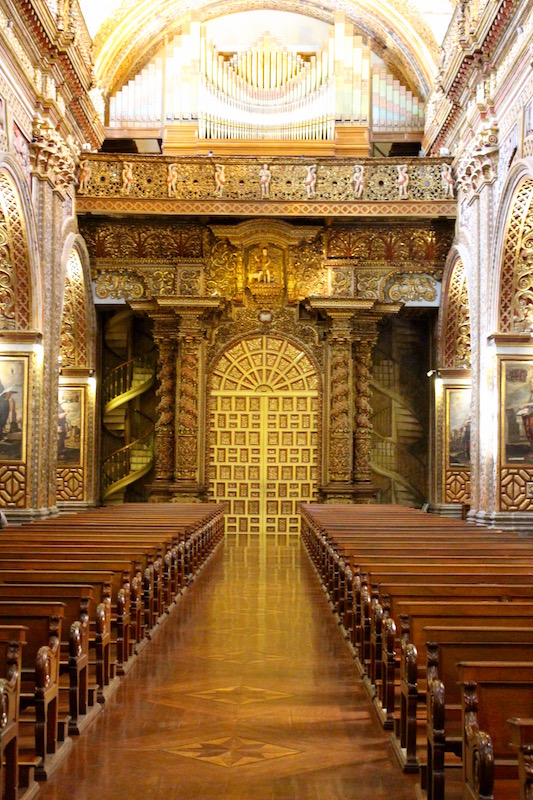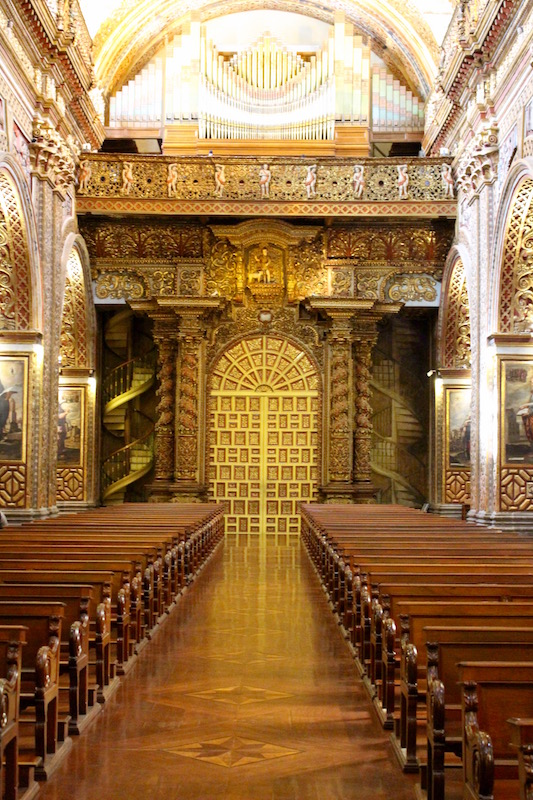 What do you wish you knew before you went?
I wish I had expected the massive amount of variety in the city in everything including weather, landscapes and attractions. You can experience all four seasons in one day. In the morning it's springtime with chilly weather and perhaps a little fog, followed by a summery midday where it's so hot you have to start removing the layers. By the late afternoon its fall and you'll have wear a light shall or jacket and in the evening it drops down to a cold wintery temperature.
The experiences you can have in one day are just as varied. You can be in a bustling downtown area or exploring the historic district in the morning and then be birdwatching in a cloud forest in the afternoon. Quito is home to the most hummingbirds in a city and so you'll see them everywhere but there are actually many places to go birdwatching, which I've never even considered doing before. The district of Quito also has beautiful countryside areas to visit haciendas and rose farms. Or if you're into extreme sports, you can also trek up a mountain or volcano. There is so much variety no matter what you like to do.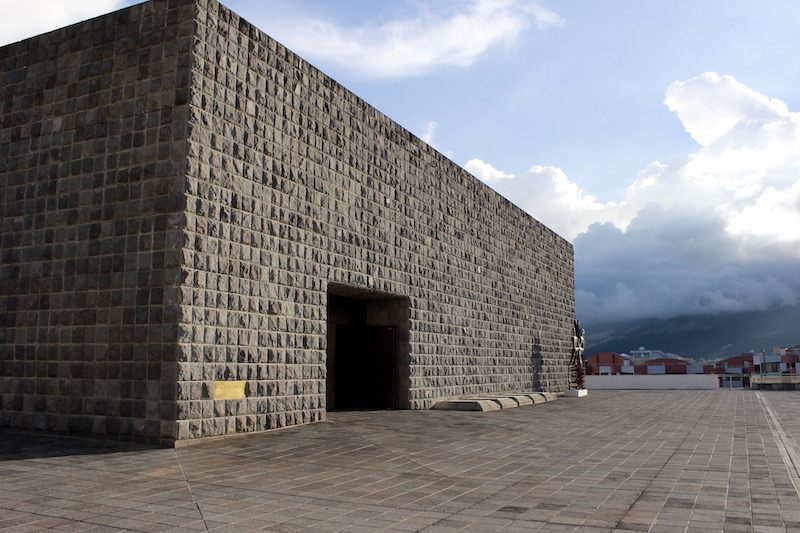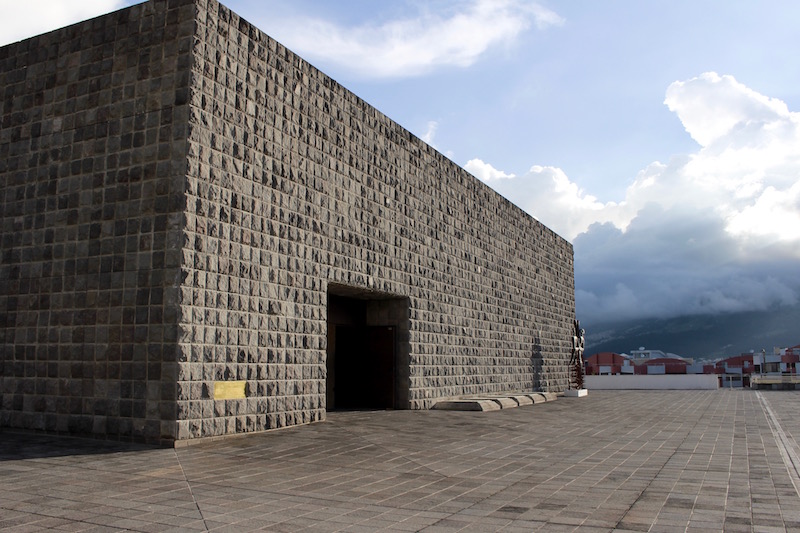 Any favorite restaurants/hotels/hostels/sites you'd like to recommend? Tell us what made them great!
Definitely consider staying at a boutique hotel. There are so many historic homes that have been converted into charming and luxurious hotels like Casa Gangotena, which looks over Plaza San Francisco and has a special sun-lit lobby area. La Casona de La Ronda is another boutique hotel in La Ronda worth considering where every room had a different name.
I also loved visiting Dulce Placer ice cream shop in La Ronda—they have the strangest, but most delicious flavors of artisanal ice cream that use traditional flavors like colada morada (a traditional Ecuadorian beverage prepared with black corn flours and fruits), capuli (a sort of Andean cherry), machica (type of flour made from toasted barley and panela used in Ecuadorian cuisine), Chaguarmishqui (agave), Chocho beans, morocho (Ecuadorian spiced corn pudding drink), and more unique flavors like roses, blue cheese, quesadilla and caca de perro (Spanish for 'dog poo') made from tostado and panela (corn and unrefined whole cane sugar).
PP Botella is a fun restaurant to consider in La Floresta, located in the Mariscal neighborhood that has classic Quiteño cuisine and live music in the middle of the week. If you happen to be in the Cumbaya neighborhood, which is more residential, try El Restaurante Patria. The décor is delightful with a garden-like atmosphere both inside and out.
If you love the theater, check out the performance calendar of Teatro Sucre. It's one of the oldest in South America and so beautiful inside that the experience is sure to be memorable.
Is there anything that women specifically should know before they travel to your destination?
Quito is a safe destination, and you have that sense as soon as you start exploring its streets. The people are extremely courteous and never make you feel uncomfortable. Even the market vendors are polite and not too pushy. But, just like any other city in the world, you have to be cautious and aware of your surroundings at all times.