A Conversation with WHOA Travel: Empowering Women to Get High on Adventure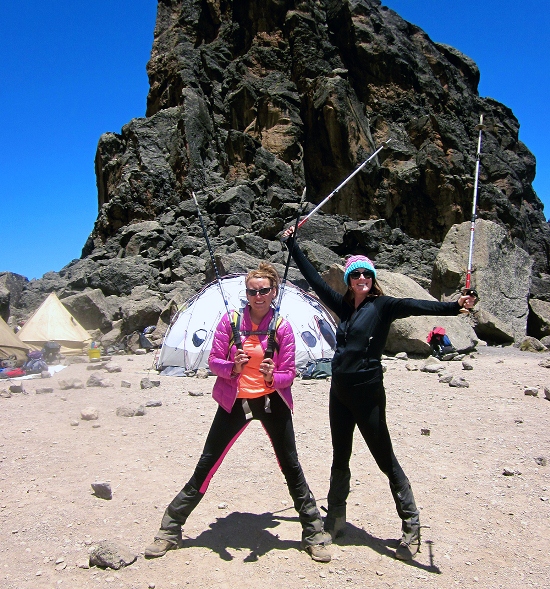 After climbing Mount Kilimanjaro together, Allison Fleece and Danielle Thornton were inspired to quit their jobs and create a company that empowers women to explore the world and discover what they're made of.
Just a few weeks ago, I met up with Danielle and Allison of WHOA Travel (Women High On Adventure) and talked travel over a wonderful Middle Eastern dinner at Hummus Place in New York City.
A Conversation with WHOA Travel: Empowering Women to Get High on Adventure
Do you go coffee or tea? Just kidding. Tell us a bit about each of your first adventure travel experiences.
Allison Fleece: Studying abroad in Italy really opened my eyes to the world. When I went abroad at age 19, I never really thought about the world outside of my little bubble, but since that experience the world has become my bubble!
Danielle Thornton: My best friend and I went backpacking through Europe when we were 18… just us and our backpacks! We did a lot of winging it! Needless to say, we got lost a lot, but really it's when I found myself. It's when I got addicted to exploring new places.
What do you think holds women back from traveling more often?
Allison: I think it's fear of the unknown, and, maybe even more than that, I think a lot of women are scared to travel alone. It seems that a lot of people are simply more inclined to travel if they have friends along to share the journey with. I hear so often people explaining their desires to travel, but they admit that they don't do it as much as they'd like because they don't have anyone to do it with them. A big motivation for founding WHOA was exactly this, bringing together like-minded women in a community where we can take on challenges and adventures together.
What was the most challenging part of making the decision to create WHOA Travel?
Danielle: There are so many incredible places to experience in this world and we have so many ideas. We want to see and do it all! So, one of the biggest challenges has been deciding what we should focus on. We had to ask ourselves what we can actually do and do right. We want everyone to get the most out of their experiences while adventuring with us. Once we get the big picture down, we're thinking about the details that can make the whole experience richer and more meaningful.
What was the most exciting part of making the decision to create WHOA Travel?
Allison: Everyday is something different, but mostly it's knowing how many lives are going to be changed from these experiences. Thinking about all of the the positive change that happens in people from taking on these adventures…that's really exciting!
What makes you tick? From our experience, the entrepreneurial world requires inspiration — lots of it! What does it for you?
Danielle: It all comes down to the people…The bonds that are formed, the friendships and the relationships. We feel lucky everyday to be surrounded by so many inspirational and supportive people. Also, living in New York City, we feed off the energy of our environment, but we get our best ideas and feel at our best when we're out in nature!
We love your quote "We believe together we can do more than climb mountains…We can MOVE them!" Is there a mountain or two you have in mind to move this upcoming year? Would you tell us more about it?
Allison: Kilimanjaro is definitely our pride and joy, and it's where WHOA was born! This March we will be summiting Kili on International Women's Day. We're doing the climb together with 30 women from around the world to support women's education in the region. We have two partner schools (Give A Heart to Africa and Tembea Girls School), and we are raising funds for them to develop their educational programs and to provide the means for more women to receive the opportunity of education. You can learn about it here.
A Conversation with WHOA Travel: Empowering Women to Get High on Adventure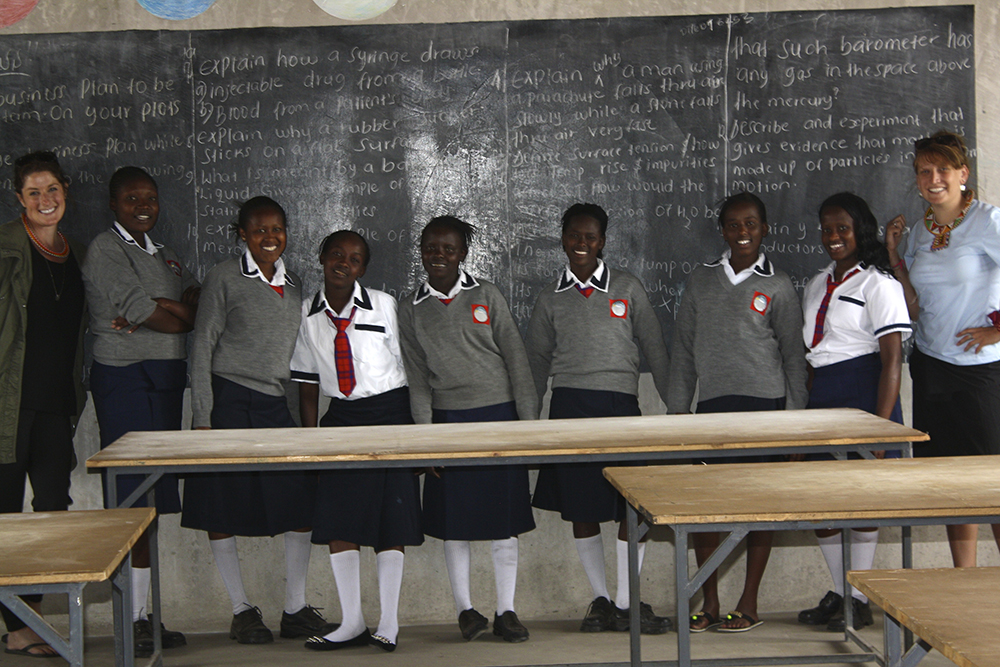 Danielle: We'll also be heading to Latin America… Peru to be exact! We're doing an Inca Trail adventure during Inti Raymi, the Festival of the Sun. It's a week full of celebrations centered around the winter solstice that dates back to the Incas. Like all WHOA adventures, we're giving back to local women by doing a day of white water rafting with a local girls' leadership and empowerment program called Peruvian Promise.
Now, really, do you go for coffee or tea?
Allison: Coffee for me, I need the caffeine in the morning. But let's be real, I don't know if it's the caffeine or just a mental thing.
Danielle: Tea for me, but, on any given night vino is our beverage of choice.
Is there a question that we didn't ask you that you would have wanted us to? Share whatever you'd like to express to the community of women who love to travel!
Danielle: You can do it, whatever it may be! Take a risk, you'll be surprised by what you're made of.
Allison: It's true! Hiking to the top of Mount Kilimanjaro, solo traveling, backpacking Southeast Asia…if you have any inkling to try, just go for it!!!!!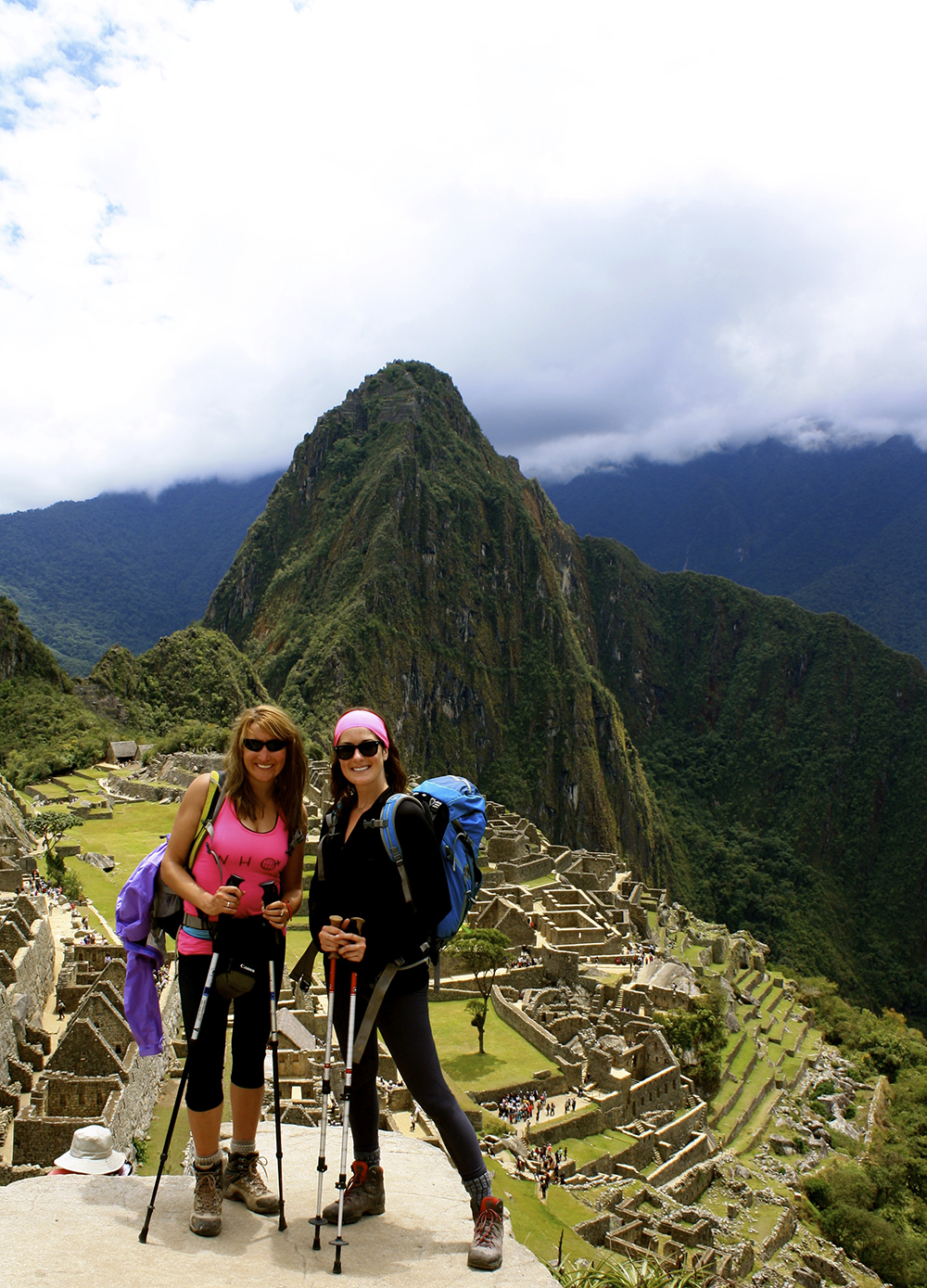 Photos by WHOA Travel.