A Journey to Kashmir, India: A Conversation with Monica Ehman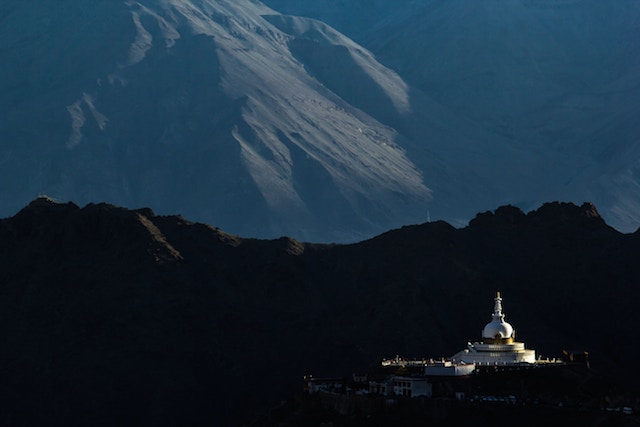 This month, we're interviewing women from all over the world and asking them about their experiences traveling to Kashmir. We had the privilege of speaking with Monic Ehman about her experience traveling through the India. Here's a glimpse into our conversation.
Tell us about yourself! What do you do when you're not traveling the world? Where do you live? What made you decide to go to your most recent destination?
For the past 18 years, I have been a flight attendant for a major U.S. commercial carrier. This past August, I accepted a buyout and walked away from a career I once enjoyed. I bought a one-way ticket to Asia in hopes of finding clarity in my life.
I chose to visit Kashmir after receiving an invitation from Javiad, who I met in Nepal. He was working in Pokhara but was returning home to Srinagar, Kashmir, in less than a month's time. From Pokhara, I was going to Bardia, Nepal, then to Ladakh, India, which is next to Kashmir.
Since my trip was open-ended and I had nowhere I needed to be, I figured why not take him up on his offer? It would be an opportunity to stay with not only a local family but a Muslim family as well. I am intrigued by cultures different than my own and enjoy learning about religions.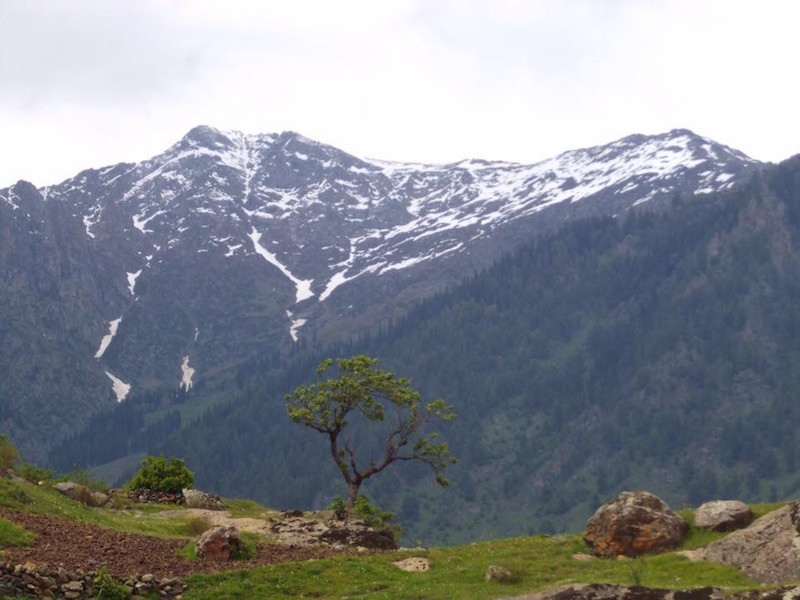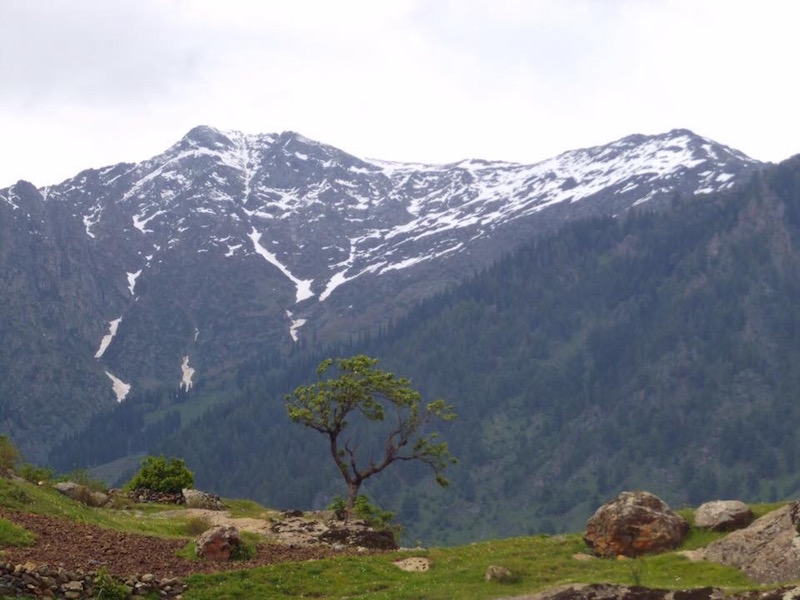 How long did you go for? How did you spend your time?
I spent one week with Javiad and his family. Javiad took me to all of the tourist spots in Srinagar—the numerous and beautiful Mughal Gardens (The Botanical Garden, Nishat Bagh, Shalimar Bagh, and Harvan Bagh), Shankaracharya Temple, Hazratbal (and two other older wooden mosqu
We walked along Dal Lake and enjoyed viewing the houseboats. There are over 1300+ spread over two lakes (Dal and Nagin Lakes) and is the biggest draw for tourists as they may be rented for a night or longer. I did not get to ride in a shikara (a traditional wooden boat) which is used to transport people and goods across the lake; however, I would recommend it.
From what I have learned, there is an entire community centered on Dal Lake including shops selling all sorts of goods including jewelry, clothing, saffron, flowers, tea, etc.
In the surrounding area, we visited Gulmarg, Sonamarg, and Beetab Valley. Gulmarg is Kashmir's winter ski resort (Lift tickets are only $10 USD! Heli-skiing starts at $150 USD.) We went horseback riding to the snow line where we engaged in a snowball fight and watched the Indian tourists attempt to ski and sled down the small hill.
There is also an option to ride Asia's highest gondola to the top (14,000 feet) but you must go early or book your tickets ahead of time in Srinagar and pray the weather cooperates for a majestic view of the Himalayas.
En route to Sonamarg, we stopped in Pahalgam which is home to many apple orchards. Although it was too early in the season for apples, we were still able to sample one variety along with apple juice and cherries. I was told the best apples in Kashmir are the "American" variety. Sonamarg itself is known for its views and the Thajwas Glacier. Unfortunately it was overcast and raining upon our arrival. Horseback riding was also an option here.
Beetab Valley proved to be my favorite destination in Kashmir and perhaps all of India. The scenery was breathtaking —snow-capped mountains, glacier blue rivers, and wide open green spaces! "Beetab" is a Bollywood movie which made the area a top draw for Indian tourists. However we were able to escape the crowds to find our own slice of paradise.
I believe all three of these areas offer trekking experiences for those interested. Of course I would recommend a guide especially considering how close you are to the Pakistan border. Safety is always a concern.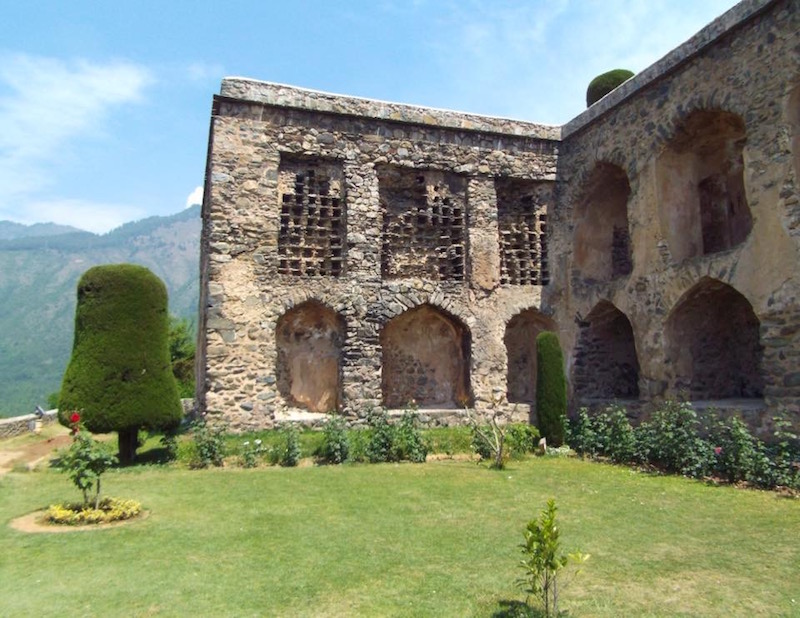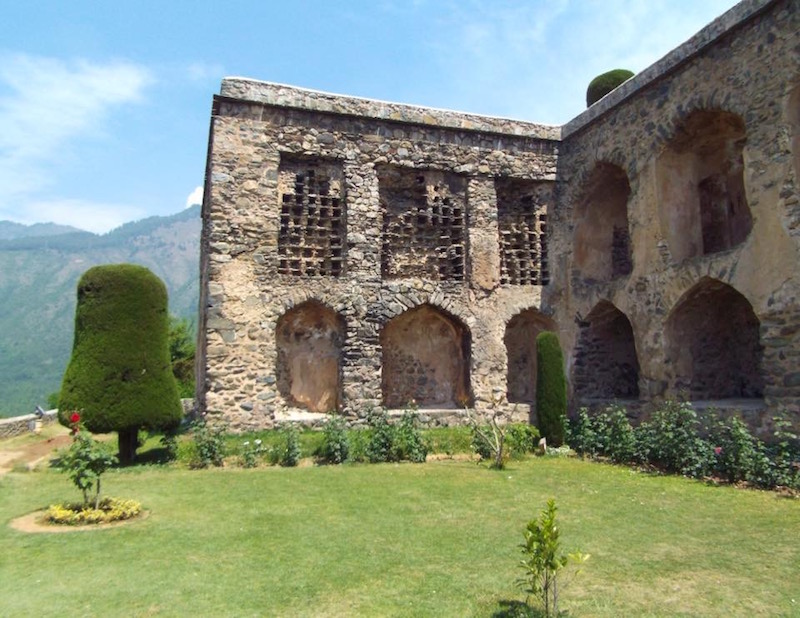 What were your most memorable experiences? What were the biggest disappointments?
My most memorable experience was spending time with Javiad and his family. Of course, that was an experience uniquely my own. I would say from a tourist perspective, definitely Beetab Valley. It was so beautiful as was the ride there.
Being an American and subjected to our media, I have been told to be fearful of Muslims. I was led to believe women are treated unkindly and unfairly. I found nothing of the sort in Kashmir.
The biggest disappointment was not knowing about Kashmir earlier in my travels.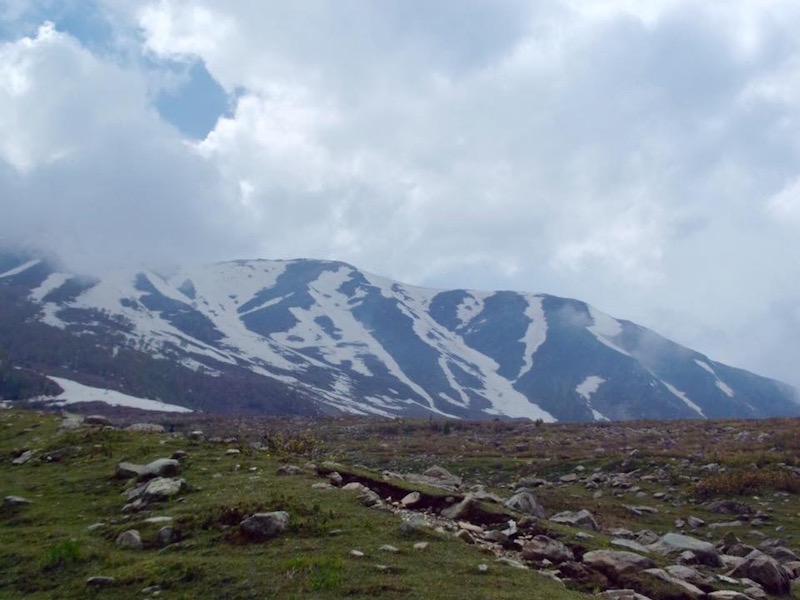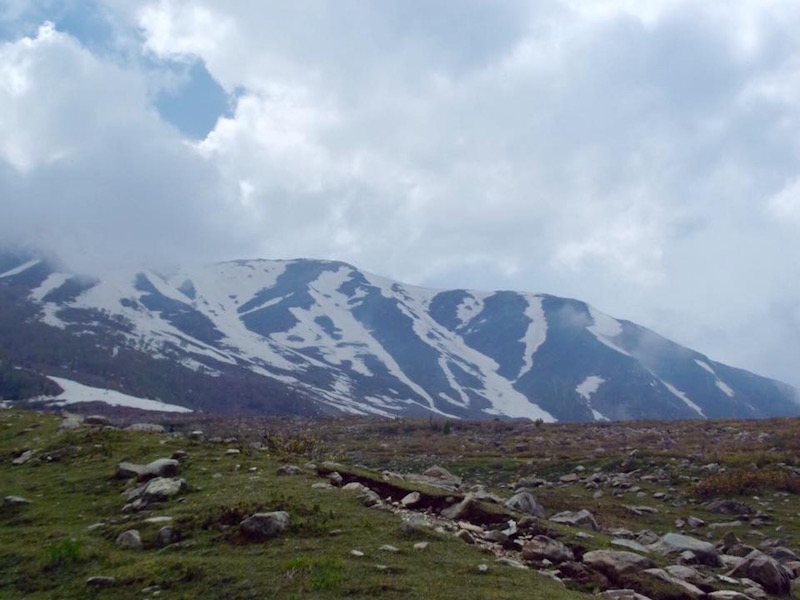 What do you wish you knew before you went?
As I stated above, I wish I had known about Kashmir earlier in my travels. I was in India back in September and again in November. Neither time did anyone mention that I could snowboard in the country. Of course I wouldn't have known Javiad but I would have loved to have visited Gulmarg for a week or two of powder action! That is why I am planning a return trip for next year.
I also wish I had known how safe it was to visit. Being an American and subjected to our media, I have been told to be fearful of Muslims. I was led to believe women are treated unkindly and unfairly. I found nothing of the sort in Kashmir.
In fact, Javiad told me that the only way to paradise according to the Islamic faith is through women: their mother, sister, wife, or daughter. I witnessed how he and his brother treated their mother and their sister. It made me envious of their relationship. I also know how they and their friends treated me and it made me realize how sorely lacking the men are in my own country.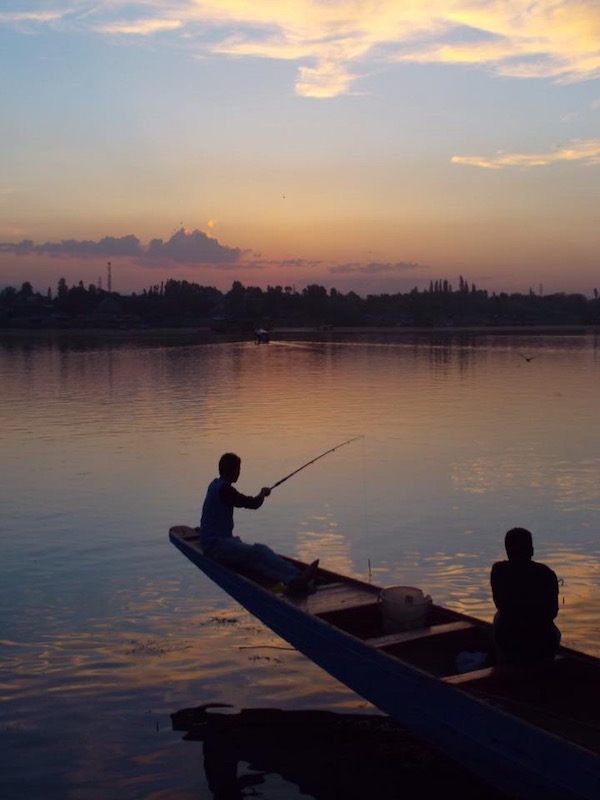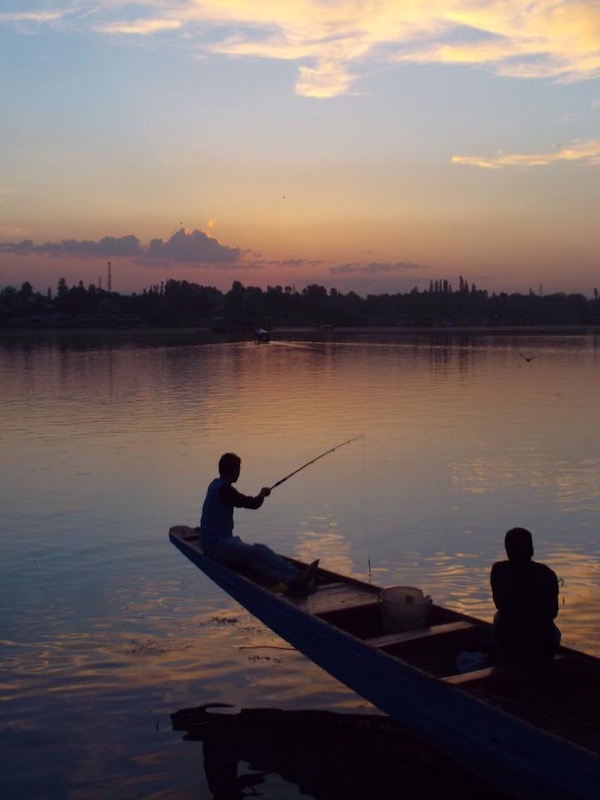 Any favorite restaurants/hotels/hostels/sites you'd like to recommend? Tell us what made them great!
Although I did not get to experience it for myself as I did not want to give up "my family" for even a night, I would definitely suggest staying on a houseboat. At night, Dal Lake looked so beautiful lit up with the twinkling lights of the houseboats.
Grand Mughal Darbar on Residency Road was an excellent choice for a traditional Kashmirian dinner. During our visit, it was packed with many local families. That is always a good sign. Across from Nishat Bagh is a market and at the entrance a small store that offers the best "softee," a soft-serve ice cream cone, in town. They have many flavors to choose from including the traditional vanilla and chocolate.
 As for sites, if you only have time for one Mughal Garden (which is really a shame), you should opt for the Pari Mahal (translated "Angel's Castle). It was once a royal observatory and is now a seven-story Mughal garden. I found it to be a peaceful place with spectacular views of the mountains behind you and Srinagar and Dal Lake in front of you. Definitely an ideal spot for photographs.
Finally I cannot recommend Golden Wings Holidays (+91 9622445795) enough! The owner is Tariq and he can help plan your entire visit to Srinagar, including transportation from Delhi. He is a local and will custom-build your itinerary.
Javiad used him to help plan our days. They discussed my interests and it seems each day planned was better than the previous! Obviously I did not need lodging but he can arrange that too, including a houseboat stay. He is willing to work within any budget and has the resources for larger group stays too.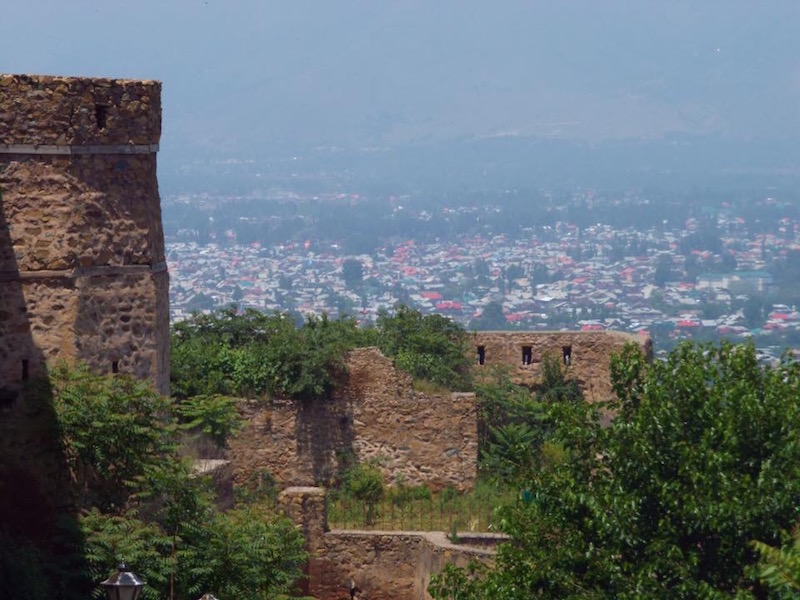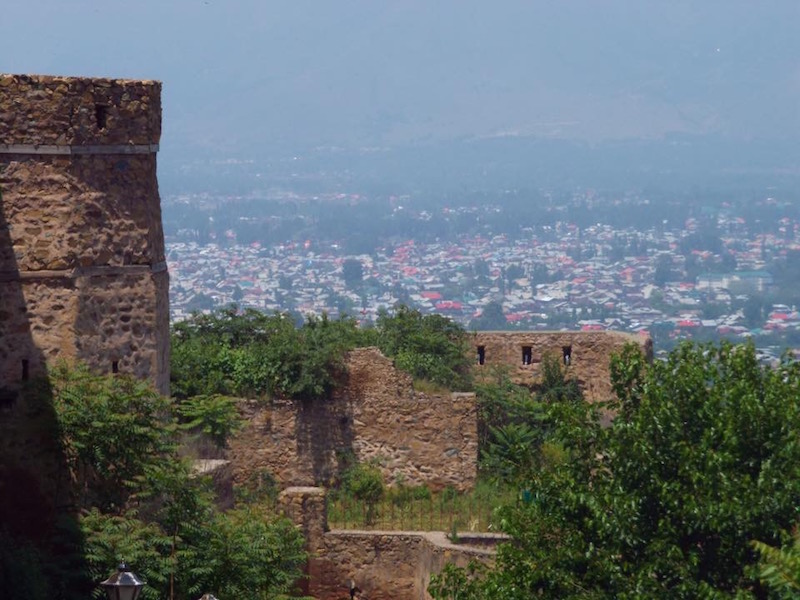 Is there anything that women specifically should know before they travel to your destination?
Do not be afraid or intimidated to visit even if you are alone. The locals were friendly and helpful. I never felt unsafe. Srinagar is popular with Indian tourists, many coming from Delhi as it is an easier destination to reach. That being said, I would try to blend in more with your clothing choices. It is a mostly Muslim city and being conservative is best. I did not see a lot of burqas (which surprised me) but scarves are the norm.
As for transportation, local buses are plentiful. Walking around and near Dal Lake is definitely doable and highly enjoyable. There are also buses available to the places we visited outside of town: Gulmarg, Sonamarg, and Betaab Valley.
Gulmarg is popular in the winter, especially with the Europeans. There are many choices of accommodations there as well as in Sonamarg if you wish to spend the night. Rickshaws and taxis were also available in Srinagar and, as with any tourist destination, private drivers are available at a premium.
A Journey to Kashmir, India: A Conversation with Monica Ehman