Lake Atitlán: Revealing the True Meaning of Beauty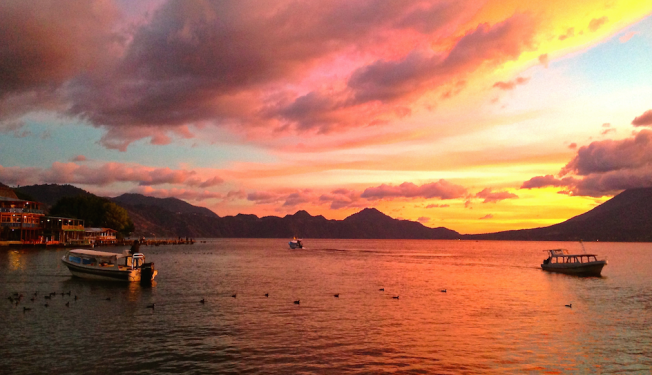 To end off our summer photography collection with a set of fascinating samples, my family and I drove three hours to one of the most superb bodies of water in the world: Lake Atitlán. As anticipated, the chosen destination did not disappoint.
On the contrary, investing a couple of days on this Guatemalan paradise gave me a completely new view of one of nature's most astonishing works of art. Lake Atitlán is not only a majestic source of fresh water, but also a place surrounded by a culturally rich, community of people.
Panajachel is the name given to the town inhabited by villages of indigenous groups, who are characterized by persistence and devotion to their country of birth. These are individuals driven by the principles of hard work, who strive to keep their land as authentic and as close to its original roots. Most families that live in Panajachel earn a living by manufacturing a diverse selection of garments and accessories made out of colorful textiles that are key to their culture. These textiles contain a variety of vivid and bright mosaic-like patterns.
Lake Atitlán is not only a majestic source of fresh water, but also a place surrounded by a culturally rich, community of people.
Inhabitants dress in these colorful and captivating garments on a daily basis. Theses vibes of pride and belonging conveyed by the Indigenous community through their daily attire, are what extend Panajachel and Lake Atitlán to a charm beyond a beautiful view; this natural wonder consists of the fusion between a splendorous scenery and a rich and intriguing culture.
It is this peculiar blend of natural beauty and a vibrant culture that keeps visitors from being satisfied with a single photograph of the lake; it is rather a must to capture a series of images that are loyal to the magnificent and awe-inspiring diversity of this destination. As I consider myself a passionate and curious photographer, at the end of the trip, it was possible to place side by side numerous snaps with the capability of revealing the chronology of one of the most breathtaking journeys I've experienced on this globe.
Each photograph contained a unique story within it: a young female delicately weaving thin strands of red, green and purple to make her mother a traditional skirt; the side view of an old man fishing from a wooden dock; an innocent girl with a long pony-tail, stretching her skinny hands to a couple of tourists to offer pieces of honey candy in exchange of two coins; and to conclude the sequence of images with a stellar memory, a panoramic view of a deep blue, crystalline body of water, accompanied by the appearance of two furious and powerful volcanoes.
The three hours drive to Lake Atitlan were indeed worth more than the time invested; they were worth infinitely startling sights and the simple realization that beauty is not only a lovely scene, beauty derives from the way of life that flows inside any destination.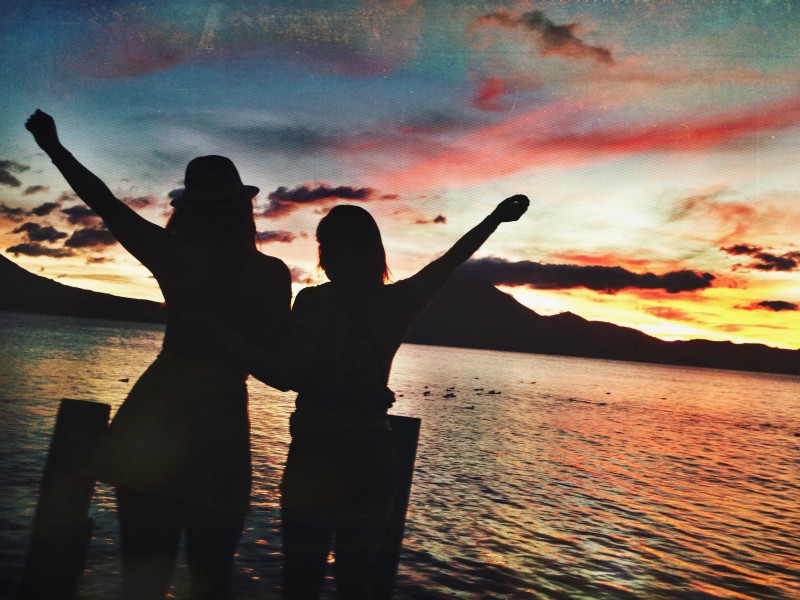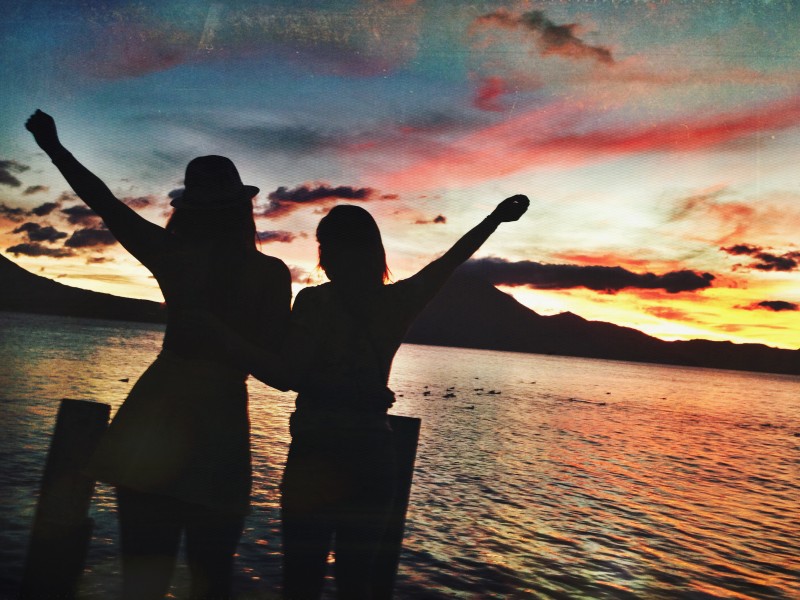 Lake Atitlán: Revealing the True Meaning of Beauty