My Last Minute Vacation to Lake Atitlán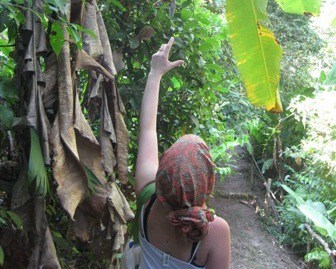 "YES!" I responded immediately when a friend called in early February to see if I wanted to go on vacation during President's Week. I told him I had no time to plan, but if he was up to working out the details, I was in. A few days later, he asked if I would be okay going to Costa Rica for a week followed by Guatemala for four days. Going all the way to Guatemala from New York for only four days seemed absolutely ridiculous but apparently, Justin really wanted to see some lake there. He blurted out something about Malaria, cheap flights, and the must-see lake, so I said to myself – WHY NOT?
But, I did have one more hesitation. Justin and I are just friends, and I couldn't help but wonder, is it weird to travel alone with a guy? Is he on the same page as me?
Once again I said to myself, WHY NOT? The next day our flights were booked and 10 days later were on our way to Costa Rica and Guatemala! I wrote a mental note to NYC:
Dear NYC,
I love you. I need a break. Will be back in a few weeks.
XOXO
I was still unsure if traveling together would be weird and just a few moments after landing in Costa Rica, I got it. It was weird. But I accepted it. Awesome, I thought. Bring on the weirdness.
Everywhere we went, people thought we were together. Most of the time we didn't bother to correct them. At one point we told the bellhop at the Gaia Hotel and it looked like we broke his heart.
From eating at incredible restaurants, taking breathtaking tours of the rainforest, lying out on the beach it was like a honeymoon without the honeymooning. We continued our trip through Guatemala, and I absolutely fell in love with Lake Atitlán. The rest of the world felt a million miles away.
There was a turning point for Justin and I during the trip. Watching Justin get nervous about something, I suddenly nervous with him. We went from being friends to feeling connected.
I don't know exactly how it happened.
Earlier this year, I traveled to Barcelona with my boyfriend (now ex-boyfriend). While the trips were completely different, looking back they were probably the best four weeks I had this year.
Sometimes we need to throw all of our concerns out the window and ask ourselves — Really, WHY NOT???