Travel Guatemala: The Real Deal with Terry Seal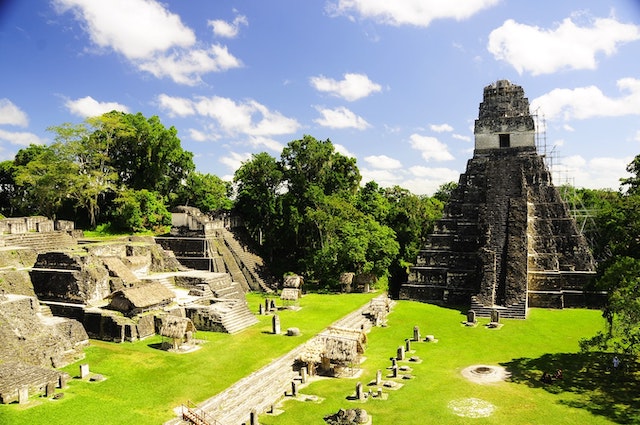 Ready to travel Guatemala? Here are the sites, activities and accommodations that Terry Seal recommends for your trip.
Tell us about yourself! What do you do when you're not traveling the world? Where do you live? What made you decide to go to your most recent destination?
When not traveling, I'm at home in Munich or New York City helping my clients grow their food and wine businesses. Since I travel often for work, it's important for me to make time for trips that don't involve business and preferably discourage cell phone, laptop and social media use which is exactly why I jumped at a friend's offer to travel to Guatemala together.
How long did you go for? How did you spend your time?
I traveled in Guatemala for ten days splitting time between Antigua and Lake Atitlan with a brief stay in Guatemala City to visit friends and to catch our international flights. We lounged by pools in Lake Atitlan; hiked volcanoes, saw ancient Mayan ruins, did yoga and spiritual work in San Marcos, and ate as much local food as possible including the famed sweets from Doña Maria and the numerous flavorful sauces served in heaping doses with most meals.
The trip began with a flight to Guatemala City where we were welcomed by family and whisked away to a home-cooked Guatemala meal. After a brief stop in Guatemala City, I traveled with a small group bus to Antigua. A city seemingly frozen in time, Antigua offered something for all of the senses. Well priced, stunningly beautiful hotels with Spanish colonial architecture are easy to find. The local food bursts with flavor and for any food lover, this is a destination worth exploring. The coffee, chocolate and rum are particularly worth trying.
We enjoyed drinking coffee in the lush courtyards of our hotels. I highly recommend using Antigua as a stop-over point on your way to other sights in Guatemala thereby allowing you to sample different hotels in Antigua.
From Antigua we bumped along in another small van to Lake Atitlan for three days of soul searching, relaxing and hiking. We stayed in La Fortuna, about 15 minutes by boat from Panjachel, at an eco-lodge owned by an American couple. Complete with outdoor showers and a stunning view of the lake, we used the lodge as a base for our activities on the lake traveling between towns using one of the local water taxis that circle the lake all day.
What were your most memorable experiences? What were the biggest disappointments?
Hiking the volcanoes at Lake Atitlan was a highlight of the trip. With its stunning lake views and a diverse ecosystem that changed as we increased elevation, I got to see everything from avocados to coffee trees growing wild.
The taste memories created during this trip are something I won't forget. From the fresh fruits to the spicy salsas accompanying everything, I was taken by the first bite. You've never had tortillas so fresh and flavorful as you will find in Guatemala. While Peru gets all the fame, Guatemala is certainly a culinary destination in its' own right.
My biggest disappointment was not being able to see Tikal due to time constraints. Next time, it will be my first priority to see these ruins still hidden in the munge.
What do you wish you knew before you went?
Don't sweat the small details until you are there! Given that the country has a reputation for being dangerous, I felt the need to plan it all out before we got there, but in reality it's actually easier and oftentimes cheaper to book day trips, tours and other activities in country. Plus, if you can manage a conversation in Spanish or travel with someone who is fluent, you may even get a better deal than what is advertised online.
Local tourism offices in Antigua and Lake Atitlan are generally trustworthy and offer fair prices on trips all across Guatemala. I recommend using one of these offices to book trips on small group buses (more like vans) for travel in between cities.
It sounds cliché, but learn some of the local language! Even just some basic phrases in Spanish will get you far in this country as English isn't widely spoken outside of key tourists areas.
If you plan to hike, bring proper gear, bug-spray, and sunscreen as renting or buying gear in Guatemala isn't easily accomplished.
Any favorite restaurants/hotels/hostels/sites you'd like to recommend? Tell us what made them great!
With hotels easily found between $50 and $100, this is the destination to splurge a little as your money goes far here. For around $100 a night in Antigua, you can stay in a boutique or luxury hotel, often complete with an open air courtyard made for lounging with coffee in the mornings.
In Antigua, I loved my stay at Palacio de Leonor and Casa Santo Domingo. Palacio de Leonor's art-filled rooms, tranquil courtyard and friendly service made me wish I didn't have to leave. Casa Santo Domingo is a full-service hotel and has an on-site museum that is worth the visit even if you don't stay at the hotel.
La Fortuna is a cute eco-lodge that is about 15 minutes from Panjachel by boat. The open air showers, lake views and beautifully landscaped property quickly put me in the tranquil Lake Atitlan mood.
Do not miss La Antigua Galeria in Antigua if you love local art. Well curated, original and reasonably priced pieces mean you can take home some of the vibrant colors of Guatemala. The staff is extremely friendly, knowledgeable and not pushy, which is hard to find at times.
If you have a sweet tooth (like me) and pass through Antigua, you must stop at Doña Maria for some local sweets. There are mostly fruit-based candies, but you will be thrilled with the selection and the craftsmanship going into each bite. Bonus tip, the wooden owls you see around the city can be purchased here as well. Also check out Swing by Café No Sé in Antigua for drinks and small bites.
Is there anything that women specifically should know before they travel to your destination?
Don't be scared by what you've heard about Central America, but at the same time, come prepared. As with many Central and South American countries catcalling women is a daily occurrence. While I didn't find this to occur as frequently in Guatemala as in other countries I've visited, be prepared to gracefully handle the situation and to politely ignore the advances.
As a female traveling alone, you are most vulnerable when traveling between cities and when trying to get a cab home late at night. Always get a trusted person to call a taxi or to organize a shuttle for you and do not hail one from the street. Most hotels and restaurants will be happy to assist with this.
Only bring what you won't miss. Leave the fancy shoes and jewelry for your next trip to New York or Paris. Instead, bring your jeans, casual tops and summer dresses, as long as they aren't too revealing, for hopping around Guatemala.

Photo credit for Travel Guatemala: The Real Deal with Terry Seal by Unsplash.