Working in Nicaragua: The Real Deal with Jessica Eise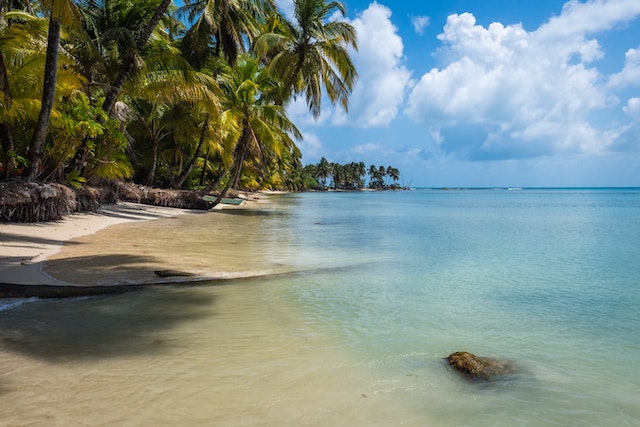 After spending a summer working in Nicaragua, Jessica Eise offers these tips for your trip.
Tell us about yourself! What do you do when you're not traveling the world? Where do you live? What made you decide to go to your most recent destination?
I've been traveling around the world since I was able to save up enough nickels and dimes to study abroad in high school. Up until recently, I often travelled by myself to work internationally. I've settled down somewhat over the past year, and am now teaching and working at Purdue University in (of all places!) Indiana.
How long did you go for? How did you spend your time?
I spent the entire summer of 2011 in Nicaragua and managed to pack in quite a bit during those three months. Not only did I intern at the U.S. Embassy in Managua, but I also conducted on-the-ground reporting for my master's in journalism from New York University. During the week, I would take a shuttle to the embassy for my internship and when I was done in the afternoon, I would scramble into a cab and try to find my way to an interview somewhere around town. Once there, I would meet my interviewee and scribble down notes in a jumbled mix of English and Spanish as I tried to patch together the legacy of U.S. intervention in the 1980s. During the weekends, I would either hitch a ride with a friend or take the bus out of Managua to surrounding towns.
What were your most memorable experiences? What were the biggest disappointments?
Traveling for me has always been about the people I meet, the stories they have to tell, the insights they give me into the culture. My most memorable experience by far was meeting and interviewing Nicaraguan Adolfo Calero over a series of afternoons in Managua. Calero was the leader of the Contras and a DC favorite of Reagan's during the 1980s. When I met him, however, he wasn't the energetic man that he once was. We would sit in his office and talk, a cigarette dangling from his fingers, and he would talk to me about his role in the war during the 1980s and how Nicaragua has evolved since then.
My biggest disappointment was Managua itself. Don't stay in the capital. Get out to the surrounding cities and towns. Not only is it much safer, but there is a lot more to see and experience.
What do you wish you knew before you went?
I wish I had understood the concept of "Gueguense." Originating as a forceful expression of protest against colonial rule, gueguense is a phrase that technically refers to a specific form of satirical drama. Over the years, the term has grown to represent certain cultural and political phenomenon as well. The satirical drama gueguense is one of the most distinctive colonial era art forms in Central America, synthesizing Spanish and indigenous cultures with theatre, dance and music.
The story revolves around conflicts between Spanish conquistadors and El Gueguense, an indigenous man who gets out of trouble by hoodwinking the colonizing Spaniards. His name derives from the Nahuatl term, guegue, a powerful elder figure in pre-Hispanic Nicaragua. Rather than directly confronting or challenging the Spanish authority, El Gueguense uses a series of clever verbal maneuvers and tricks to appear cooperative and compliant while actually undermining them. While consistently presenting the face the Spanish colonizers want to see, he dupes them by using subterfuge to get what he wants in the end.
Guegense is a strong force in Nicaraguan culture today. You may be told something, only to find that the opposite is true. Be wary–sometimes a Nicaraguan may tell you what they think you want to hear, while going on to do what they want regardless.
Any favorite restaurants/hotels/hostels/sites you'd like to recommend? Tell us what made them great!
I would definitely recommend the Masaya Volcano. It's incredible! Clouds of sulfuric smoke sweep up from the volcano, caught by the wind, and brush past your shoulders and away over the mountains. The power of the pulsing volcano beneath my feet–active, smoking, and alive–is enthralling.
Is there anything that women specifically should know before they travel to your destination?
Be careful. Nicaragua isn't a safe country. Don't take taxis off the street–always call ahead for a taxi. Watch your drinks closely when you're out at the bar. Try to appear alert and purposeful, even if you aren't exactly sure where you're going. Let your embassy know you're in the country. Finally, watch your belongings very closely. Pickpocketing is extremely common.
Learn more about Jessica Eise's travels in Nicaragua on her blog. Photo credit by Unsplash.com.