A Conversation with The Argentina Independent Founder Kristie Robinson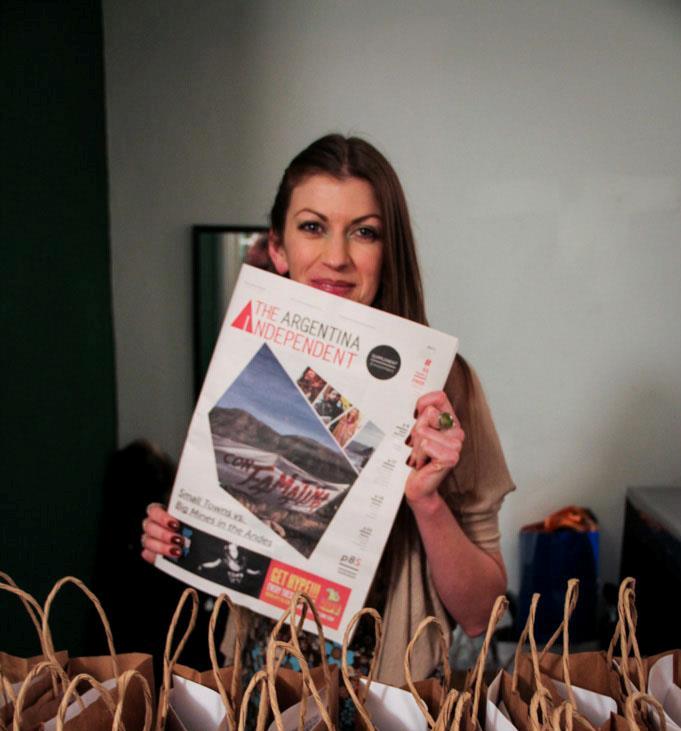 Kristie Robinson, founder of The Argentina Independent, is a British journalist who moved to Argentina in 2006 after getting the idea to start a news outlet that was completely editorially independent. Almost ten years later and The Argentina Independent remains an important voice for social and political issues throughout Argentina and South America. I sat down with Kristie to discuss some of the triumphs and struggles of moving to a foreign country to pursue one's dreams.
Torie Ross: You've traveled all over the world and extensively in Latin America, so why did you decide to settle in Argentina to start your project?
Kristie Robinson: I backpacked all around Latin America for about a year and a half after finishing my post grad in journalism just to get to know the region. And I ended up working for a news outlet in Bolivia for six months, which was great. I loved Bolivia and a lot of places in Latin America, but I couldn't see myself living longer term there. But after I returned home I decided I wanted to move to Latin America full time to pursue being a foreign correspondent and Argentina was at the top of my list to return to. There was so much going on politically and culturally that I could really see myself living there long term.
TR: Why move to another country to pursue a career in international journalism?
KR: When I came home [from Latin America] I worked for a couple of years in London in journalism and I came to realize that foreign correspondent jobs are fewer and farther between. Most people said to me, look you can either work your way up through a publication, but it would take years and years of desk time slogging away on not foreign journalism or, you could move somewhere and position yourself and start writing.
TR: What were some of the main challenges you faced when you first started The Argentina Independent?
KR: When I look back on it now, I was so naïve, I didn't have a clue how to start a publication. It was sort of just a combination of optimism and ignorance. But one of the main challenges was being young, female and foreign and trying to be taken seriously. Even though Argentina is very progressive for Latin America, there is still a lot of sexism. The printers wouldn't take me seriously. They thought they could get away with not doing a proper job and I wouldn't put up much of a fight. People assumed I didn't know what I was doing and so they thought they could take advantage of me, which I've since learned to spot a mile away.
TR: Why start The Argentina Independent as opposed to looking for a job with one of the established media companies?
KR: One of the things I realized in London is that I'm very idealistic in my ideas of what journalism should be and a lot of the mainstream corporate-run media are not aligned with my ideas. So I decided if I wanted to stay true to my ideals and start a project that was independent, it had to be truly editorially independent as well. And I didn't find another opportunity with an already established project that really held true to that idea.
TR: What advice would you give to other women looking to move abroad to start a project or business?
KR: The main thing is, if you want to do it, just do it. If you think about it too much, you'll never go. If I had known all the challenges and sacrifices I would face before I left, I would have never gone. But at the time I was so passionate about it that I didn't care. It's hard to step off the treadmill of life and just leave, so when you have the idea you have to just go, hope for the best and see what happens.
Photo by Kristie Robinson.