The Importance of Mindfulness: A Conversation with Writer Caitlin Krause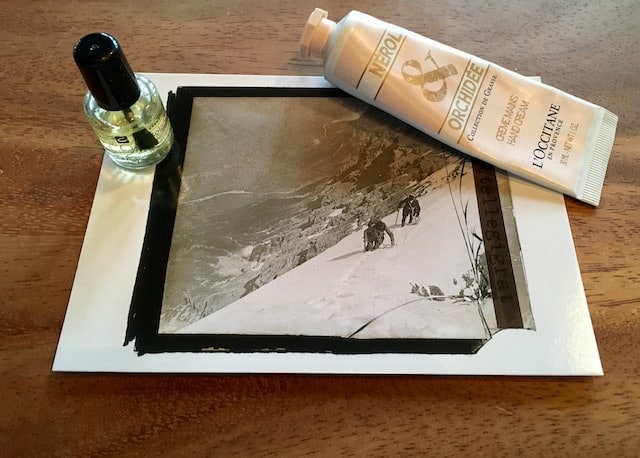 We recently had the pleasure of chatting with Caitlin Krause: global innovation leader, international speaker, writer, artist, mindfulness consultant, coach, and educator. We chatted about her love of writing, writing process, travel, and other inspiring topics. Here's a glimpse into our conversation.
When did you first start writing? Tell us about how writing impacted you early on. 
I think that, growing up, I was enthralled by the act of writing—having a journal and paper and colorful pens always appealed to me. I loved collecting ideas… the thought that I (or someone else) would re-discover them later fascinated me, too, like sending out a message in a bottle.
I read a lot of stories growing up… I liked books with a hand-drawn, colorful map at the beginning. For some reason, I could recognize that the fact that the book had a map was a clear sign that there would be some discoveries taking place!
I'm sure that I learned about writing through reading—because I was writing, most certainly, yet it was the love of reading that I remember most. Whether Tolkien or L.M. Montgomery, Brontë or C.S. Lewis, my favorite writers were always with me, so I had some sort of mentoring going on, enjoying just being immersed in a magical story.
What do you love most about writing? 
There are so many reasons that I love writing. I like the layers of it, and the constancy. Writing is there for me, like coming back to a favorite instrument, enjoying playing it, and each time, coming up with a new melody, some sort of riff that has its own verve. It teaches me patience, too, because it's challenging, and yet it can be peaceful, too.
Thomas Mann, one of my favorite writers, says: "A writer is someone for whom writing is more difficult than it is for other people." Writing is work of great constancy and compassion, because there's no such thing as perfection, and it's not prescriptive—what's right for one voice might not fit another person. It's inherently and authentically human.
It's hard to say what I love most about writing, but I will say it's a timeless and treasured art, and one of the hallmarks of civilization. Teaching Ancient History, I had the chance to take students to London. Seeing the Rosetta Stone in person, standing in front of that incredible work, I was deeply moved. Writing is a legacy, for sure.
When did you begin to teach writing? Did you face any challenges? If so, how did you overcome them? 
I've always been a storyteller at heart. I think stories are in my blood, in a sense. I'm often dreaming up some idea, and stories are a way to transmit thoughts and emotions to others, with impact. Writing is a tool we use for recording ideas, and I do think it closely links with the work of storytelling… this can take many forms, from poetry to scientific writing to screenplays.
I began to teach writing when I was a counselor at a summer arts program in high school. I had a great drama teacher who really emphasized the power of both good preparation and improv. He focused on trust, and taking active cues from what's around you to create a script that breathes. Writing was a creative tool that could be used to amplify just about any feeling, and I learned about the power of making it your own; owning your writing and your voice. From there, I went on to teach different forms of writing, in different settings, including formal classrooms and retreats.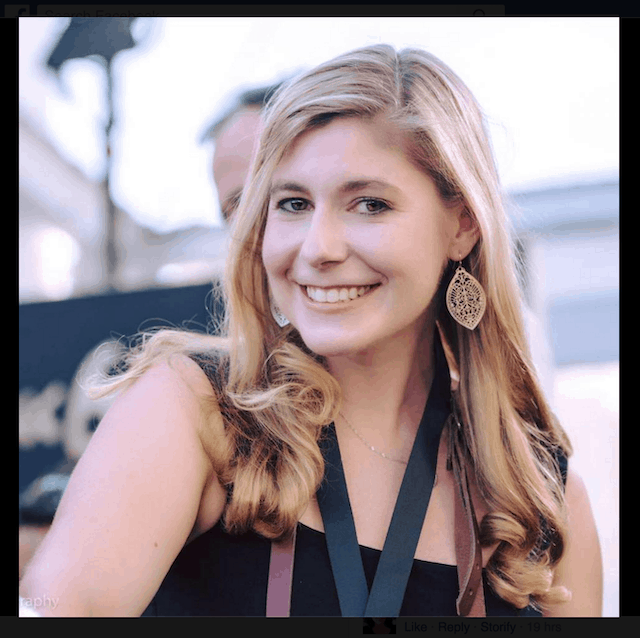 The Importance of Mindfulness: A Conversation with Writer Caitlin Krause
One of the biggest challenges I've faced as a writing teacher is both an obstacle and a reward, because it involves overcoming fear; embracing a bit of confrontation. Deena Metzger said, "Beginning is difficult. We are afraid of failing. We are afraid that what we say may be the truth." I acknowledge all of the fears that writers have, and also the truths that wait to be shared. These truths have the power to change the world (and ourselves) in meaningful ways. I want to acknowledge, when I'm teaching writing, that it's an opening, in many senses, and a communion in wholeness with the self, a merging and unity between inner and outer worlds.
To approach writing in a way that is personally authentic means necessary vulnerability. In this way, I open myself up to students, sharing my own process, just as I invite them to really use their writing as a tool for discovery, expression and connection. In order to do this, I know I need to carefully cultivate environments that are both structured and open—where we have trust in each other, respect for the integrity of the work itself, and also an open, engaged, stimulating atmosphere that invites play and risk.
Writing, after all, is dedicated work, yet needs to have a certain levity in order to loft itself. Finding that balance is an incredible feeling. The environment I create with students is one of collective community, compassion, equality, mutual appreciation and curiosity. I'm right beside them, always learning, too. That's what I love.
What is the goal of MindWise? What does your day to day work look like?  
I founded MindWise in order to build connections between people, great ideas, and transformative experiences. We're all connected, and curiosity and creativity can fuel those discoveries—I want to support that process in all sorts of ways. Through MindWise, I lead workshops, deliver keynotes, coach 1:1, publish ideas, and also work on new learning applications involving empathy, storytelling, mindfulness and leadership. It's all about quality—using three A's: Awareness, Advancement and Authenticity as anchor points.
There are so many extensions from those core values. For example, I'm working on a project with VR, tuning into its potential to enrich our own capacity to both lower stress and anxiety and increase awareness. It's been exciting; each day is different, as I've been involved in projects all over the world. A typical day involves collaborating with amazing people, some element of nature/outdoors (if I'm lucky!), good tea/coffee, learning, sharing, writing, and a form of reflection.
We hear you've been writing a book — or two!  What is your writing process like? Would you share a bit about your upcoming book? 
I have two books in the works—a fiction and nonfiction. The nonfiction is a book about mindfulness and learning—it germinated several years back, as I was teaching and using a lot of methods that incorporate mindfulness. The beauty is that I didn't announce my methods as "mindfulness" way back when I started developing curriculum models. I was embedding these values about awareness, exploration, risk-taking, authenticity and community into the curriculum in a very natural way, so it's not a separate course.
I began to also teach workshops and lead sessions for other teachers, to share with them how to use empathy, compassion and mindfulness in everyday lessons that are cross-curricular and really interactive for the whole school. This began to grow, and now I'm putting together the methodology, background, exercises, sample lesson plans and more into a book that's both fun and practical, so that more education programs can access these tools and make them personal.
It's been a remarkable process to write it, as I've been able to get back in touch with former students to interview them about their learning experiences and growth—so powerful, to hear their perspectives and also know that teachers play such an important role in shaping a learning experience and helping to sustain curiosity and creativity. The book's working title is "Mindfulness by Design", as it uses design thinking processes, and gives teachers and students the chance to design their own learning and mindfulness practices, too. I'm thrilled to share it—publication will be a celebration, for sure!
The novel is completely different—it's a book that has a premise involving aviation, and that's all I'll share for now about the plot. I love planes and flying, and at one point, I wanted to be a pilot. There might be elements of Icarus embedded in the novel, yet it's set in modern times. It's at the stage where the characters have their own strong voices, and I'm enjoying letting them speak.
My writing process has certain constancies and variability.
My writing process has certain constancies and variability. Do all writers have "non-negotiables" for their process? For me, just devoting the time feels like a necessity. Just showing up is key, like any other practice. I like to collect seeds of ideas as I'm out for a walk, run, or hike. I take lots of pictures; I listen to songs and collect lyrics; I talk with local people around me—individuals with stories all of their own, and backgrounds that are different to any experience I could imagine otherwise. I listen.
When I come back to my desk to write, I make sure my back is as comfortable as possible, my hands are at a good level, and my feet are stable. I mention this last part because I travel so much that I'm always at different desks and tables, with different furniture each time that I have to adjust to, and I'm learning that my body is a living, breathing creature that I must take care of as I write! I don't want to just type away in an uncomfortable position that leaves my neck sore and spine out of whack! I've been there; done that—and, we writers can lose sense of our physicality when we disappear into the focused mental space.
Once I have the physical chair-desk ergonomic setup, I then have all sorts of fun little indulgences that I throw in—there's a Pierre de Ronsard mousepad beside my laptop, which I picked up when I visited his gardens and monastery in Touraine. Just having it nearby reminds me of that poetic energy. I drink good tea! Right now I have four favorites to choose from—I could do a whole blog post about teas—so good for travel writing, to have these splurges!
I'll also light a candle, in a scent that transports me to somewhere that could be related to where I'm writing about—it's a full-sensory experience for me. Right now, I'm burning a Lalique candle called "Chili" (La Paz – Bolivie) from their "Voyage de Parfumeur" collection—I love that their candles are travel-themed and really embrace that mindset!
Let's talk travel. Where did your love of travel come from? 
I grew up with travel as part of my routine. I was born in Boston, and my family moved to Moscow when I was four. I think being in environments that are filled with different languages and backgrounds makes me even more aware of the similarities and human connections. It sparked my curiosity at a young age, to understand others, and also to enjoy the colorful palette—a range of environments and histories. For me, travel is universal, because I do feel that life has a natural flow and motion to it, wherever you are. It's more about a mindset, and there's curiosity and wonder everywhere, even in the backyard.
As a traveler, writer, and entrepreneur, how do you manage the balance between work and travel? 
This is one of those great questions, because balance isn't static—I'm always adjusting, checking myself, trying to operate with humor and lightness, asking myself, "Do I really need to pack that?" I tend to bring some extra, often superfluous things just in case—like a bathing suit. I always pack a bathing suit, wherever I go, because you just never know when the next swimming lake might appear.
I recently heard Daniel Radcliffe speak at Zurich Film Festival—he responded to a question about being on the road and how he feels about travelling away from home, and he answered that what grounds him is having his team with him, those people that actors credit in films as "assistants"—he said they have become his family.
I can relate to that, though I'm not a famous actor with assistants! I'm an entrepreneur with dreams and a lot I'm involved in, and it means so much to have a good group of core friendships. These are people I can rely on and share goals, dreams and ideas with. To have that community of support means a lot.
In addition, awareness of my surroundings definitely keeps me balanced when I travel. Spending time in nature, whether it's a hike in the Swiss Alps or a walk around Boston Public Gardens, connects me with the local surroundings. I recently visited Denver to speak at ISTE, a huge education technology conference, and made sure I also went to the Botanical Gardens in town—truly a special place, with a gorgeous Dale Chihuly glass sculpture, and a section filled with succulents! It amplifies the experience of being in a new place when you start by grounding yourself with presence.
How often are you on the road?
I try to plan for blocks of time in the places that I'm in—and, it's good to have multiple projects in one area; that way I'm not on-the-go constantly. I would say I'm traveling a lot, yet when I arrive at a place, it's easy for me to feel at home.
What's next for you? 
Right now, I'm working on some projects related to storytelling and film, as the Zurich Film Festival just took place, and I was part of the media coverage there. I'm in the Swiss Alps immersed in book writing, and developing a VR application. Over the next few months, I'll be hosting storytelling workshops and 1:1 coaching in areas related to leadership, mindfulness and voice. There's a lot to look forward to, and I'm enjoying every minute. It's all about connection, inward and outward.
Caitlin Krause is on Twitter and Instagram @mindwise_ck. Her website is: www.mindwise.pro