Tel Aviv Writing Intensive with Award-Winning Journalist Yardena Schwartz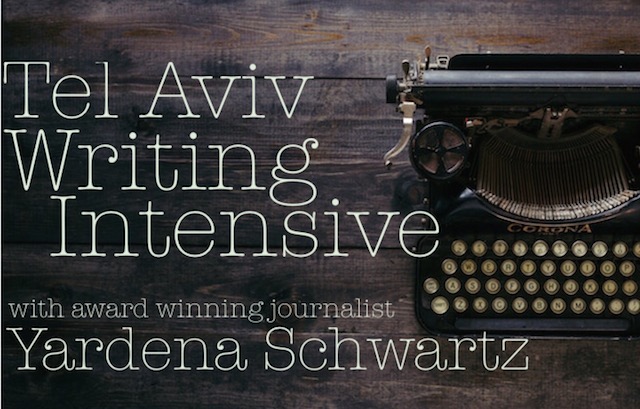 Storytelling is a journey, and going from idea to published reality is not an easy one. Join us for an intensive 2-day writing retreat with award-winning freelance journalist and Emmy-nominated producer Yardena Schwartz, who will guide us through the storytelling process from start to finish, with a special emphasis on pitching. Based in Tel Aviv, Yardena has successfully pitched and published stories from around the world for The New York Times, Newsweek, Time, Foreign Policy, Rolling Stone, HuffPost, Politico Magazine, NBC News, MSNBC, and many other publications.
Whether you write for a living or want to be writing for a living, a successful writer needs to know how to tell a story well and how to sell that story well. Because let's face it: even if you're an incredible writer, if you can't pitch your story, it won't get very far. Ultimately, writing a strong pitch is just as crucial – if not more so – than writing the story itself.
If you've struggled with getting your work published, then you do not want to miss this.
Over the course of this retreat, Yardena will teach you:
How to distinguish between an idea and a story

How to craft a narrative

How to find your sources and/or characters

How to assemble the elements of a story: lede, nut graph, meat, quotes and kicker

All you need to know to successfully pitch a story
Throughout this writing intensive, Yardena will present lessons from her own wealth of experience in journalism, and will facilitate interactive writing and pitching exercises. Yardena will also provide thorough feedback so that you come away with stronger storytelling muscles, and the ability to successfully pitch and publish your work.
When: Friday, December 22 from 10-5 & Saturday, December 23 from 12-4
Where: Tel Aviv
Cost: 650 NIS (Pay only 500 NIS if you register before December 1)
Register now
*If you cannot attend the Saturday session, you will receive supplemental activities and feedback from Yardena via email following the retreat. For more details, email Hello@pinkpangea.com.
About the Facilitators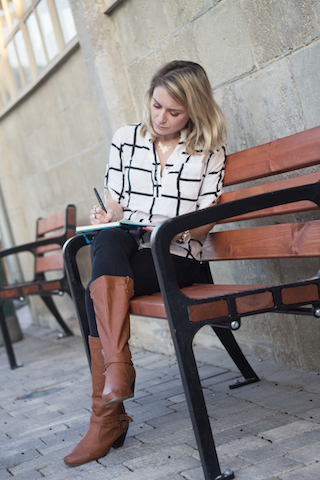 Yardena Schwartz
Yardena Schwartz is an award-winning freelance journalist, Emmy-nominated producer, and communications consultant based in Tel Aviv. Her work has appeared in The New York Times, Newsweek, Time, Foreign Policy, Columbia Journalism Review, Rolling Stone, U.S. News, and elsewhere. Previously Yardena was a producer at NBC News in New York, where she worked for The Today Show, Nightly News, and Andrea Mitchell Reports. Yardena graduated with honors from Columbia Journalism School and is a recipient of the 2016 RNA award for magazine reporting. In 2013 she earned an Emmy nomination for her work at MSNBC. You can see her writing on her website: www.yardenaschwartz.com.
Jaclyn Mishal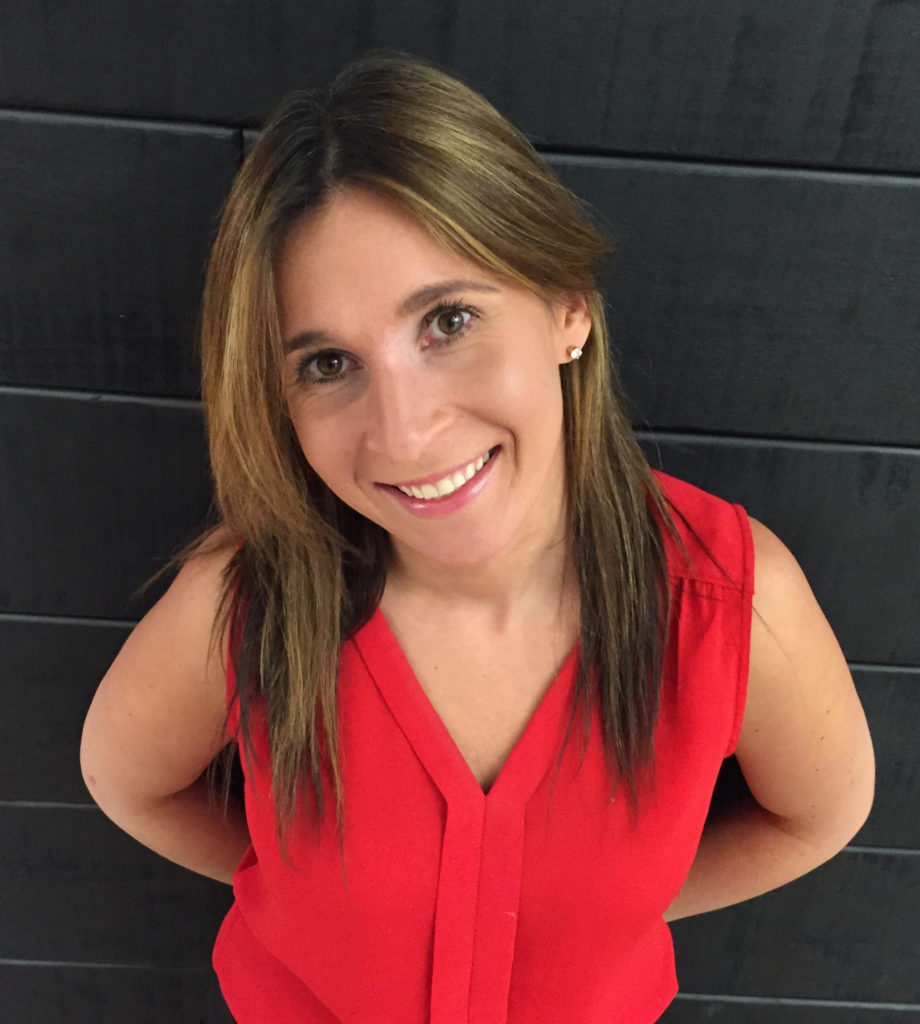 Jaclyn Mishal is a co-founder of Pink Pangea. A writing teacher and an inspirational public speaker, Jaclyn specializes in guiding people to express themselves fully. Her creative, guided writing activities help even the most seasoned writers break out of their habits and expand their abilities. Jaclyn has led writing and Fearless Living workshops internationally in partnership with colleges and companies, including Barnard College, Mount Holyoke College, Smith College, REI, and Hostelling International. According to Jaclyn, writing enables us to access parts of ourselves that we may have trouble expressing otherwise.
Read testimonials from past workshop participants here.
Questions? Email Hello@pinkpangea.com