6 Life-Changing Lessons I Learned on Pink Pangea's Costa Rica Retreat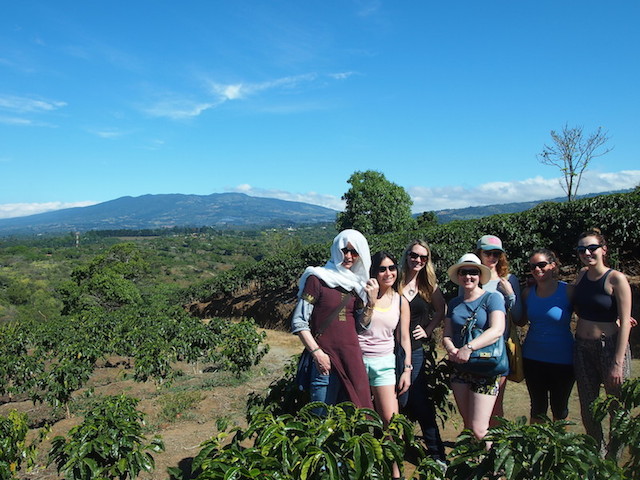 As a woman on the brink of turning thirty, I knew it was time for a serious change. Travel writing was something that I had always wanted to do, but it was never the "right time" or the "right opportunity." In reality, it was fear that prevented me from putting my pen to the paper. Fear that I did not have stories worth telling, that I was unoriginal, that I was never going to be good enough no matter how hard I tried.
But late one December night, as I surfed the internet while wrapped in multiple orange and blue New York Knicks blankets and sipping jasmine green tea from a Starbucks mug, I stumbled upon Pink Pangea's writing retreat in Costa Rica. I only had to read through the page once to know that this was the right time and the right opportunity to finally take that risk.
I signed up in a heartbeat, and I am so glad that I did. Here are six lessons I learned on the retreat that I wish I could have told myself in December:
6 Life-Changing Lessons I Learned on Pink Pangea's Costa Rica Retreat
1. Don't compare yourself to other writers.
Don't compare yourself to the older writer whose stories are publishable quality from the first draft, or to the younger writer who has lived ten lifetimes of experiences and captures them with raw honesty and undeniable eloquence. Don't compare yourself to the dancer whose stories about India captivate you from beginning to end, never letting you go, or to the New Zealander who can describe places with the perfect choice of words and imagery.
And don't compare yourself to the Brooklyn writer who creates beautiful characters from France and Brazil and infuses them with so much life that they're almost sitting in the room with you. It is natural to compare yourself to others, but remember that these writers are your guides—nay, your shepherds—to greener writing pastures. Soak in their wisdom and revel in their stories.
2. Be vulnerable and open.
On a writing retreat, you will see the good, the bad, and the ugly of your writing. Sometimes, you will produce a piece that is adequate, but not stellar. Sometimes, you will struggle to come up with anything at all and throw your notebook at the wall in a fit of disgust. But sometimes, you will write from the heart, and it will be beautiful. If you allow yourself to go to that place, and dive headfirst into your river of pain, it will allow you to produce the most powerful piece that you will write during the course of the retreat.
3. Travel writing doesn't always mean writing about international locations.
Some of our best stories can be about "domestic locations." Just because you live in America doesn't mean that a story about your home country isn't travel writing. In fact, the most poignant piece that you will write will be about Chicago, and one of your favorite pieces written by another participant will involve a farm in the middle of Missouri.
4. Say "yes" to everything.
Try riding upside-down on a zip line in the middle of a cloud forest. Try standing on the ledge of an active, smoking volcano. Try to write a story in second person, only to see it fail, but learning how to make it infinitely better. And try that devious-looking mango, you fool. It's really not that bad. In fact, it's quite peppery.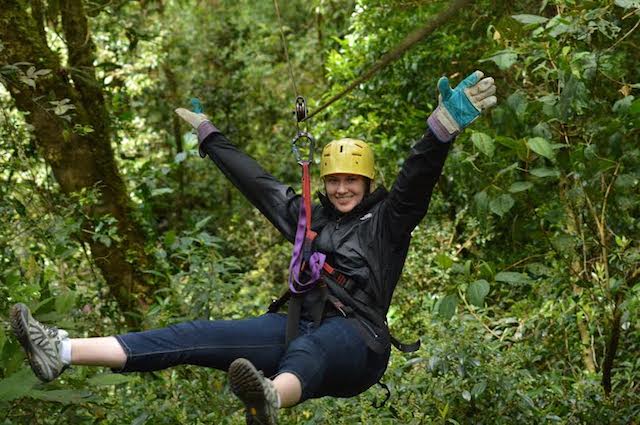 5. Yoga is actually a lot harder than it looks.
Those yoga practitioners earned their toned, sculpted bodies in every way. You will realize this when you join them one day for your very first yoga class, and your arms shake uncontrollably during various poses as you struggle to support the weight of too many glasses of happy hour pinot noir and spaghetti bolognese from Little Italy in New York. Your arms will fail you, and you will collapse.
But your laughter will morph from embarrassment to genuine admiration as you realize that these ladies and gentlemen who can lean into a downward dog pose with buns of steel took years to get to this point. You won't get there tomorrow, but stronger abs and unwavering balance will come with time.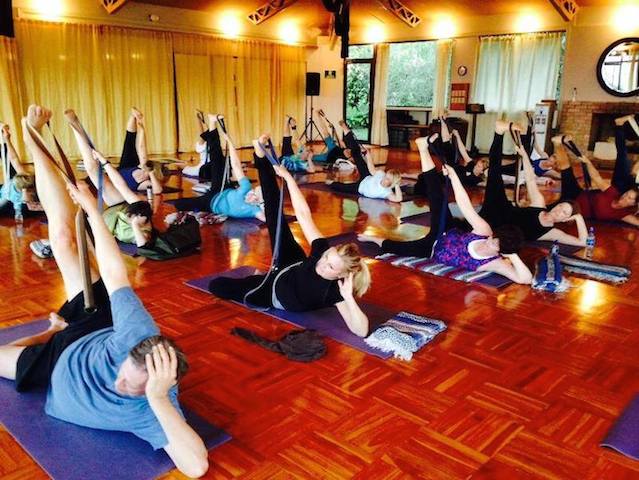 6 Life-Changing Lessons I Learned on Pink Pangea's Writing Retreat in Costa Rica
6. Never stop writing.
The only way that you will get better is to keep writing, no matter what. As a fellow retreat participant said emphatically, "I've run out of excuses," and so too have you. Promise yourself that when you return home, you will not merely awaken from a dream and resume your monotonous daily routines. You are a writer now. Say it again: you are a writer, damn it. Now go forth and let your true colors shine through.
Julianne Kanter wrote this during Pink Pangea's Costa Rica Retreat. We think it was spot on! Learn more about Pink Pangea's writing retreat and upcoming retreats here.
Related Reading
Have you enjoyed traveling to Costa Rica? What where your impressions? Email us at [email protected] for information about sharing your experience and advice with the Pink Pangea community. We can't wait to hear from you.
6 Life-Changing Lessons I Learned on Pink Pangea's Writing Retreat in Costa Rica photo credits: Julianne Kanter.